Conversations have been dominated by the coronavirus. This non-stop coverage makes it easy to feel overwhelmed, weary and out of control.
COVID19 has caused the cancellation or postponement of many events, large gatherings and even school. Our lives have been temporarily disrupted.
LifeSongs was planning for our Spring Shareathon event this month, and that has also been placed on hold. We appreciate your prayers for God's provision for this ministry. If you were planning to give during Shareathon, or would like to now, you can do so here. We are so grateful! It's your support that keeps LifeSongs on the air, providing hope and encouragement in troubling times like these.
We want to encourage you to continue to find hope and peace and purpose in God. This isn't a surprise to Him, and He is in control. LifeSongs is here to remind you of that, and help provide that peace and hope, even in the midst of this.
Where can we find our stability? Our sense of peace? In Jesus! By trusting in the Lord and in what He says in His word:
"When you call on me, when you come and pray to me, I'll listen." -Jeremiah 29:12
"Do not be anxious about anything, but in every situation, by prayer and petition, with thanksgiving, present your requests to God. And the peace of God, which transcends all understanding, will guard your hearts and your minds in Christ Jesus." -Philippians 4:6-7
"Cast all your anxiety on him because he cares for you." -1 Peter 5:7
"My God will meet all your needs according to the riches of His glory in Christ Jesus." -Philippians 4:19
"Wait for the Lord; be strong and take heart and wait for the Lord." -Psalms 27:14
Thank you for listening, thank you for praying, and thank you for being part of the LifeSongs family.
---
Coronavirus Facts/Info:
What are the symptoms?
Symptoms of COVID-19 include fever, cough, and shortness of breath. These symptoms may appear 2 to 14 days after exposure.
Worldwide illnesses have ranged from mild to severe, including severe pneumonia that can result in hospitalization or death.
Older people and people with underlying health conditions including heart disease, lung disease or cancer seem to be at greater risk of serious illness.
People with recent travel to China, or have come in contact with someone who has recent travel and is ill, have a greater risk for becoming ill.
What to do if you are sick:
If you recently traveled to an area affected by COVID-19 transmission, and you feel sick, stay home and call your doctor immediately. Do not go to the doctor without calling first.
If you have a fever, cough, or shortness of breath, call your primary care provider. If you do not have a primary care provider, call the Louisiana Department of Health hotline at 1-855-523-2652.
If you are severely ill and you think you need to go to the hospital, call 9-1-1 or go to an emergency room.
How to Prevent the Spread:
The virus is thought to spread between people in close contact (within 6 feet) and through droplets when an infected person coughs or sneezes.
To prevent the spread of COVID-19 and other respiratory illnesses:
Avoid close contact with people who are sick.
Avoid touching your eyes, nose, and mouth.
Wash hands with soap and water often or use hand sanitizer with at least 60% alcohol. Especially wash hands after going to the bathroom, before eating and after blowing your nose, coughing or sneezing.
Clean and disinfect frequently touched objects and surfaces using a regular household cleaning spray or wipe.
Stay home if you feel sick to prevent the spread of germs.
Cover your cough with your elbow to prevent the spread of germs.
Treatments for COVID-19:
There are no medications specifically approved for COVID-19. People with coronavirus should be treated with supportive care to help relieve symptoms.
Some severe cases require going to the hospital, particularly in the elderly or those with underlying medical conditions.
---
Be wise, wash your hands, trust in God, pray, and look for opportunities to love your neighbor during this time. Share the hope we have in Christ (and maybe some of that extra toilet paper you stocked up on, too).
Danny Gokey has a fun way to make sure we're all being vigilant amidst these health concerns. Share it with your kids while they're home from school, and challenge them to learn the moves & #washyohands!
---
Free COVID Counseling Sessions:
Are you needing some help coping with this time of stress and uncertainty?
Restoration Counseling Center is offering FREE Covid Coping Sessions to the state of Louisiana via video sessions. These are one time sessions that anyone within LA can register for up to three times. Clinicians will work to help you process your situation and offer specific coping strategies designed to help you.
Give them a call today 504-913-5039 or email [email protected] to register.
---
Online Church Resources:
With the closure of many business, services, and more due to Coronavirus has also come door closures to many churches. However, it's important to remember that the church is not a building nor a place, it is the people. There are still ways to gather and celebrate online. Head to
lifesongs.com/OCR
to see a list of churches that are streaming their services!
---
Good News:
Need some good news to keep you uplifted during all the chaos? We've got you covered!
Head there now to get your fill of Good News!
---
Listen at Home:
With less traffic on the road due to schools being out and many working from home as a result of Coronavirus, it's very likely that your daily routine has been disrupted. Maybe you're saving money on gas and putting less miles on your vehicle right now, but you may also be missing out on some uplifting drive time with LifeSongs!
Thankfully, we have many ways you can listen outside of your car's radio! And you don't have to dust off the old transistor radio, either.
---
Daily Devotional Series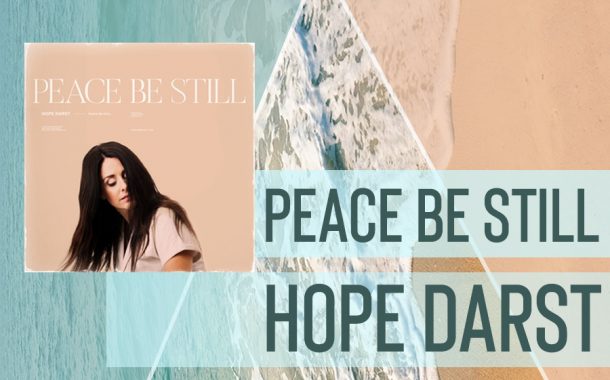 Need a great daily devotional series? Check out Hope Darst's Peace Be Still daily devotional here!