LifeSongs Prayer Schools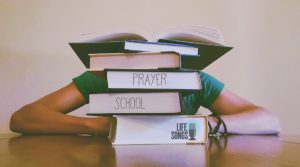 We want to cover each and every school in prayer! For the students, teachers, staff, bus drivers and families.  Scroll down and nominate your school right now!
MONDAY, November 29th – St. Angela Merici School
School's City – Metairie, La
Mascot/Team – Rams
Requested by – Sandi Arbo
Prayer for School – "Please cover the students in prayer throughout the holidays and for the remainder of the school year."
TUESDAY, November 30th – LEAD University
School's City – Mandeville, La
Mascot/Team – Eagles
Requested by – Anonymous
Prayer for School – "Finishing the semester strong ! Bless and protect our students! Also for strong guidance from the Lord on all of our students, incoming, current, and leaving."
WEDNESDAY, December 1st – University View Academy
School's City – Baton Rouge, La
Mascot/ Team – Lynx
Requested by – Barbara Sketoe
Prayer for School – "I pray for our learning to be maximized. Our distractions to be minimized and the teachers blessed for all their hard work."
THURSDAY, December 2nd – East St. John High School
School's City – Reserve, LA
Mascot/Team – Wildcats
Requested by – Summer Stevenson
Prayer for School – "Jude reminded me this morning to put in his school for the prayer school for the day! Both of my boys are in the Special Ed Department at East St. John and have amazing teachers, aides and staff at the school … the school year has not been normal .. and they are still not back in their school
Since Hurricane Ida. They are not back on a normal schedule yet. Jude and Logan (and I) pray that God calms the anxiety and gives peace to everyone at the school during these uncertain times . We pray that God helps people restore their homes there, pray for healing of broken hearts and lift up those working to restore our school. May God help us to spread joy and be a light in the darkness! In Jesus name Amen!"
FRIDAY, December 3rd – Harry Hurst Middle School
School's City – Destrehan, La
Mascot/Team – Road Runner
Requested by – Jenny McKinney
Prayer for School – "I pray the Lord's peace over the teachers and students throughout this school year. Father, I pray you guide each student and teacher, let their minds be refreshed today, let them feel your presence, fill them with your overwhelming joy. In Jesus Name, AMEN!"
Thank you for your CONTINUED SUPPORT so that together we can pray for our local students and educators.
We would like to pray for your school.
Moms! Check out Moms In Prayer to find out more about impacting schools and children for Christ through prayer!