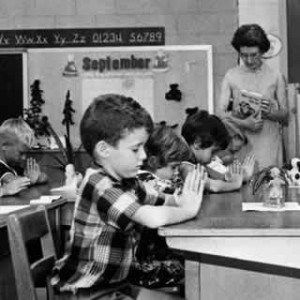 Click here to nominate your school to be a future prayer school on LifeSongs!
LifeSongs Prayer Schools

Monday, March 20: West Jefferson High School (Harvey, LA)
"Pray with me for God's blessings upon the faculty, staff, students, AFROTC guides, cadets and the community within and surrounding West Jefferson.I pray that the Holy Spirit will reign and rule in each of their lives compounding wisdom, knowledge and life skills, while casting out fear, doubt, favoritism, prejudice, and bullying in Jesus' Holy Name, AMEN!" – Dinah Sam
Tuesday, March 21: Slidell Junior High School (Slidell, LA)
Requested by Luxa Underlander
Wednesday, March 22: Pitcher Junior High School (Covington, LA)
"Lord I pray that the students at Pitcher Junior High School can go to school each day with peace in their hearts. I pray for guidance and great leadership for all faculty and staff In Jesus name, Amen." – Nikea Williams
Thursday, March 23: Kenner Discovery Health Sciences Academy (Metairie & Kenner, LA)
"Lord, we pray that you keep all of our families safe and pray that you pour wonderful blessings on our children." – Melanie Chinchilla
Friday, March 24: Fontainebleau High School (Mandeville, LA)
"Prayers for the principal Johnny Vitrano to continue to provide an amazing and dedicated school and staff for our students." – Tammy Klein
Moms! Check out Moms In Prayer to find out more about impacting schools and children for Christ through prayer!