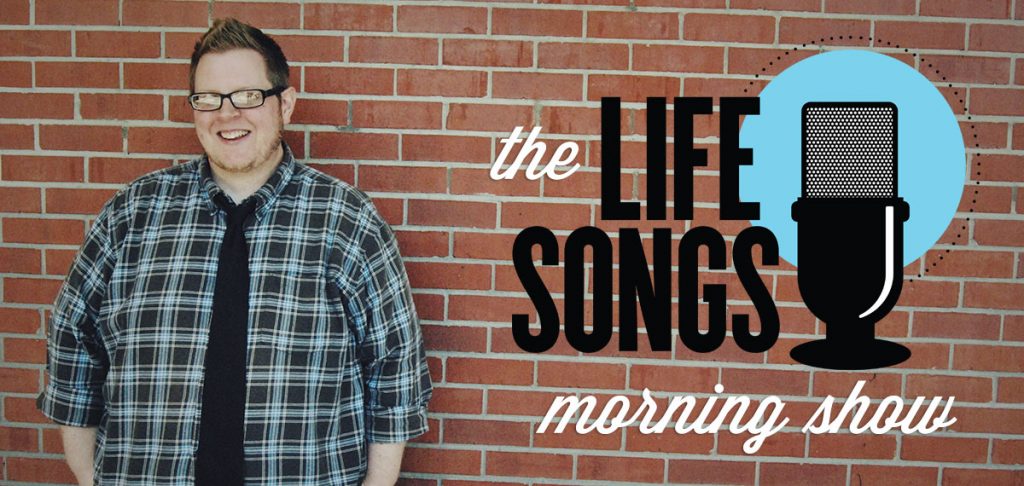 Start your day the uplifting way: The LifeSongs Morning Show with Josh, weekday mornings 5:30-9am on LifeSongs!
Recently heard on the morning show…
10/19 – Lochel's Bakery – This Pennsylvania bakery says one candidate has a 3 to 1 margin of victory – at least when it comes to cookie sales. So who is going to win the Presidential election? CLICK HERE!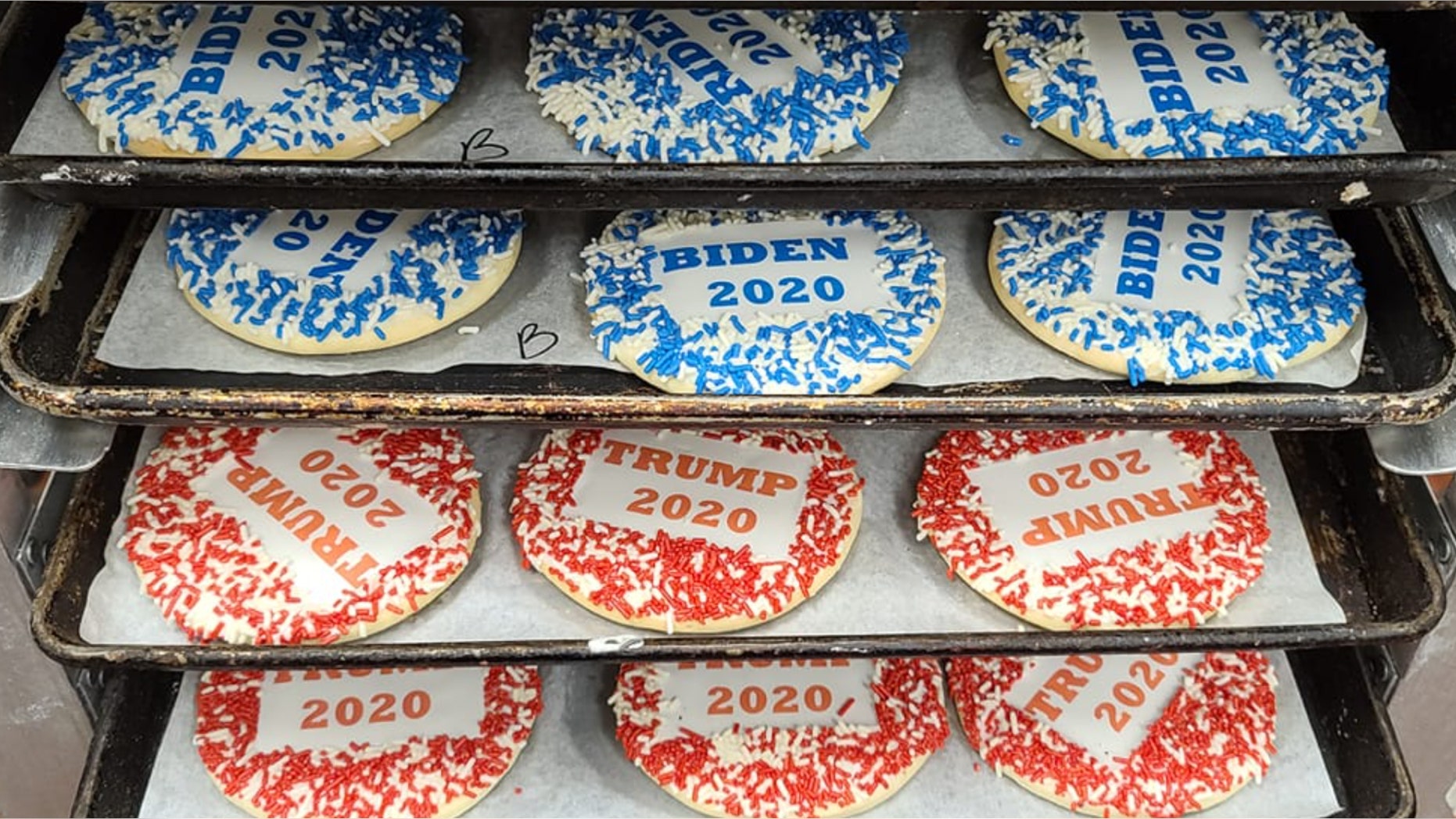 10/8 – O Happy Day – Kelly texted the show saying this song was stuck in her head at 3 AM – and now I'm obsessed.
10/1 – Sweet Potato Snickerdoodles – I saw this recipe and I HAVE TO TRY IT! What do you think? CLICK HERE
8/31 – Old Married Couple – Julio and Waldramina are marriage goals. And life goals. The retired teachers are the OLDEST married couple in the world!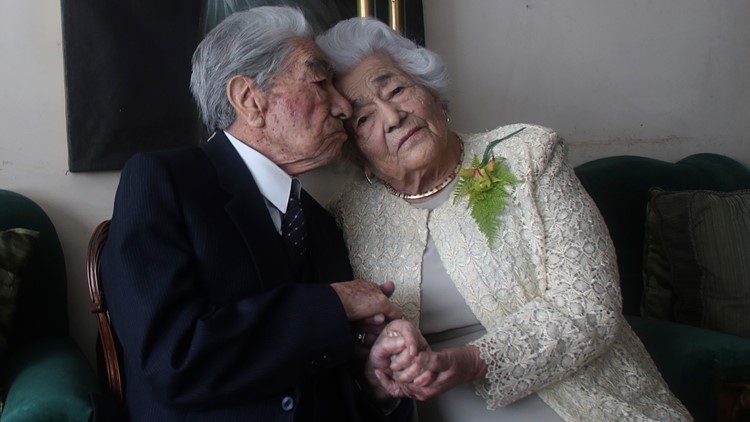 8/20 – Google Doodle – New Orleans' own Morrah Burton-Edwards, senior at Lusher – could win a $30,000 scholarship with her Google Doodle – we just have to vote for her! CLICK HERE!
8/18 – Bel Air – What if the Fresh Prince got a gritty reboot? It's coming, all because of this YouTube production. And honestly … it's awesome. (And Carlton even dances in a blink and you miss it moment!)
8/5 – Praying for Administrators – All week we are praying for school administrators (CLICK HERE) – and this is why they need prayer…
7/27 – Baseball – I watched A LOT of America's pastime this weekend … because SPORTS!
7/24 – Wet Weekend Recipe – This is what Josh's family will be baking during the wet weekend! CLICK HERE
7/21 – Christmas in July Movie Recommendation – Need a great family Christmas (in July) movie to watch?
7/17 – Walmart Open Call – Have an American-made product that you want to get on shelves around the world? CLICK HERE! Also, if you become wildly rich – give big to LifeSongs!
7/13 – Christmas in July – Text your favorite Christmas song to 855-816-8581 and listen all week at 7:25 to celebrate the Most Wonderful Time of the Year during the hottest, least chill time of the year…
7/8 – Support Our Vets – We can't visit the older generations right now because of the virus – but we can make them feel loved and seen! Project LOVE.
7/2 – Summer of Hope – Transform your family this Summer with a 30-Day Family Prayer Challenge!
5/14 – We got TOGETHER with Joel from for KING & COUNTRY!
4/30 – Dude, Where's My Webcam – The Dude Perfect bruhs totally nail what life is like in quarantine…
4/20 – Take A Look, It's In A Book – No, it's not Reading Rainbow – it's reading with former First Lady Michelle Obama! CLICK HERE for Mondays with Michelle Obama starting today!
4/14 – We Can Sew! – Want to put your skills to good use, providing PPE to first responders and hospitals in dire need? CLICK HERE!
4/2 – Jesus Fed the Hungry – ..and you can too. Second Harvest is literally getting food to the most at risk. If you still have a job – you have a chance to help.
4/1 – April Fools – Trust. No one.
3/26 – Penguins – How cute is this?!
3/19 – Suddenly Homeschooling – Didn't see this twist of fate coming, did you? Now we are ALL homeschool parents. HELP!
3/13 – Song In Your Heart – What 20 second song/chorus are you singing to yourself while washing your hands?
3/11 – I Want One – This is the coolest scariest thing ever…
2/21 – Friday Laugh – The weekend is here – need a feel-good laugh?
2/19 – Vinyl Lovin' – Do you remember your first vinyl? What music did you jam out to around the record player?
2/13 – No Place Like Home – Astronauts get the best angles…
The #Mississippi River delta looking like somebody spilled their watercolors. That's #NewOrleans nestled up on Lake Pontchartrain to the right of center, and #BatonRouge up above the lake. #Louisiana #EarthArt pic.twitter.com/rRuMhvgftX

— Jessica Meir (@Astro_Jessica) February 11, 2020
2/7 – Adopt a Cop – During Mardi Gras you can help provide hot meals and help to our Men and Women in Blue!
1/29 – SuperBowl Snacks – Are you trying a new recipe for the big game? Josh is – THIS one.
1/28 – Colorful – American history is full of color and it is incredible! #blackhistorymonth is coming – learn something new!
1/27 – Kobe – The measure of a man is not found in trophies or awards, rather love. THIS incredible tribute was penned by Kobe Bryant's good friend Derek Jeter and is remarkably beautiful
1/24 – Crunchy Peanut Butter Balls – Need a great treat for your SuperBowl party? Prepare to have your world changed! CLICK HERE and send me some if you make a big batch.
1/23 – Naming Rights – Some kids name their pets – THESE KIDS get to name the Mars rover for NASA!
1/13 – Knuckle Power – How do you know how many months have 31 days? Use your knuckles!
Want to go back even further? CLICK HERE for even older, funny, cool stuff!
SaveSave