Start your day the uplifting way: The LifeSongs Morning Show with Josh, weekday mornings 5:30-9am on LifeSongs!
Recently heard on the morning show…
8/31 – Merry Mullet – 6 year old Rory won $5000 for this sweet mullet!
View this post on Instagram
8/22 – The Happiest Song – A researcher at the University of Sheffield believes "Good Vibrations" is the LITERAL happiest song ever. What do you think?
8/7 – Classic Request – This morning Yvette asked for a 1998 Throwback Jam from Big Tent Revival. And it's so great!
8/4 – National Chocolate Chip Cookie Day – THIS recipe from Hilton Doubletree is the BEST chocolate chip cookie. I'll fight you.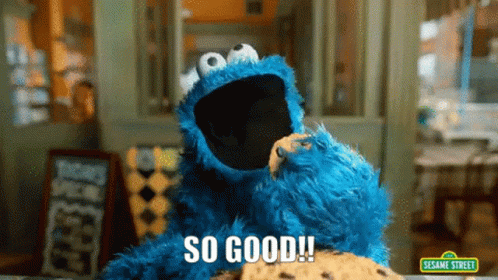 *BONUS FUN: Win Mustard Skittles. But please don't share them with me…
8/2 – Waze Goes Chalmette – There's no reason this should be this accurate. It's TOO good…
8/1 – National Spider-Man Day – Josh is Team Tom – How about you and your house? Whom do you … Spider-Man?
7/31 – De-Clutter – Need some help offloading donatable goods? The Vietnam Veterans of America will literally come and PICK IT UP!
7/26 – A Little More Jesus – Have you heard this Erica Campbell gem on LifeSongs? #bless
7/17 – The Chosen – Did you hear that The Chosen is being played on The CW?! Thanks Hollywood Strike! (weird new theme song though…)
7/12 – Pet Selfies – Josh took one for the team and took a pic with his puppy Rose. (This was the only usable picture out of like 23)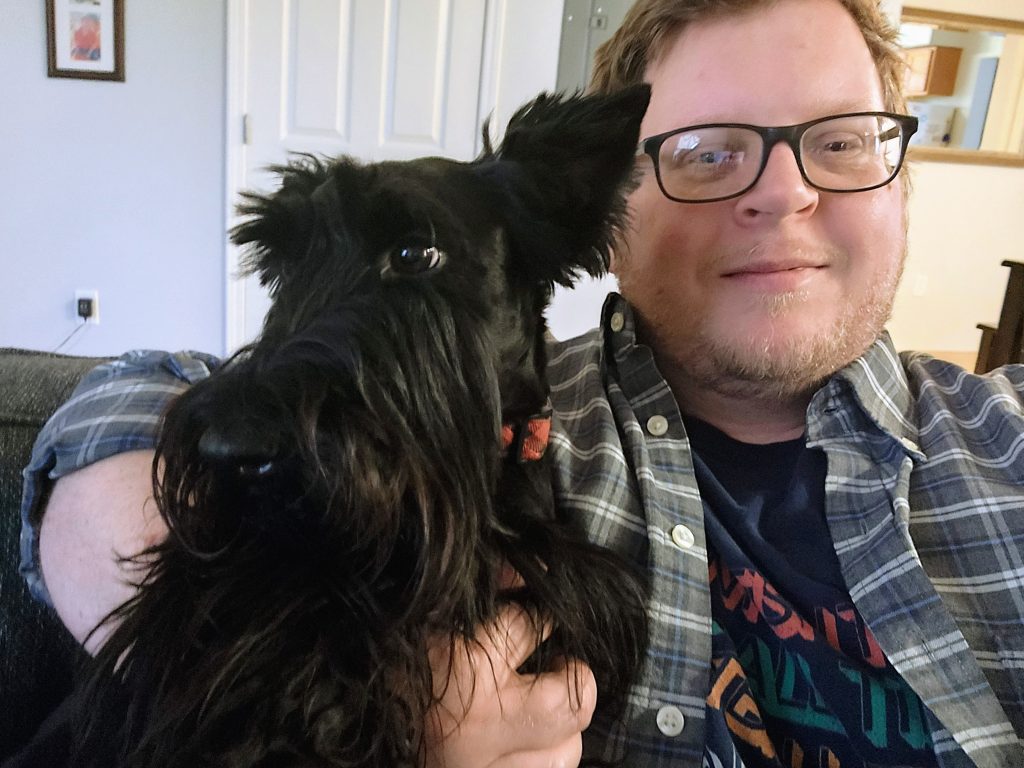 7/5 – Take the CROWN – Aevin holds the record for World's Largest Afro – and she's awesome!
6/30 – Trombone Shorty & Lauren Daigle – Did you catch the premier of this awesome collab?
6/1 – Wife Carry Racing – Leave it to the Finns to make races fun again!
5/24 – QB3 – Saints rookie quarterback draft pick Jake Haener is having TOO MUCH FUN taking team pics.
this Jake Haener photo shoot is an unserious roller coaster of emotions 😂😂🤣

thread pic.twitter.com/emU2nhuaqu

— Warren Sharp (@SharpFootball) May 22, 2023
5/17 – Free Food – Volunteers of America are making sure kids across SELA still have access to regular meals this Summer. CLICK HERE to see all of the distribution points.
5/12 – Meaty Mullins – Matty Mullins (shout out to Memphis Mayfire!) loves BBQ and has a very specific Insta-presence…
View this post on Instagram
5/10 – Best In Show – The moment Buddy Holly won it all! (DOG SHOW!)
5/4 – May the 4th Be With You – Happy Star Wars Day!
5/3 – Officially Excited for Christmas! – I did not expect this to look SO GOOD!
4/12 – Baton Rouge Hockey – A new minor league team makes the Raising Cane's River Center home starting in the Fall. What should the team name be? (Josh's pick: The Rouge)
3/29 – Manatee Appreciation Day – Really only one way to celebrate … besides glass bottom kayaking in Florida.
3/27 – The Easter Experience We Didn't Know We Needed – I don't know why I find this so soothing … but hopefully you do too!
3/1 – Room Cleaning Avoidance – Isaac has been sleeping outside since the Pandemic started.
View this post on Instagram
2/22 – So. Many. Beads. – Need to clean out all the junk you caught at Mardi Gras? ArcGNO let's you clear out your beads AND make a difference!
2/9 – Is It The 90s? – Shout out to my friend Cris for introducing me to River Valley AGES! But why are they dressed like an audition tape for MTV's The Real World?
2/7 – Love is Love – I don't know if this would fly with my forever-Valentine, but if it's your thing, more power to you…
View this post on Instagram
1/30 – No Hate – I did not make this up – it's SCIENCE … Women are angrier drivers.
1/27 – Mardi Gras Mission – I'm gonna head to Houma to get family photos in front of Kassie's awesome work!
View this post on Instagram
1/24 – Gross – But also … I want some pizza now.
1/6 – Saints End and a Saint Rises – Ella Grace Francis is performing the National Anthem before the game and this local teenager is someone we are going to hear a lot from in the future!
12/22 – Culturally Exclusive Christmas Traditions – Something wrong with you people who love this… (but I love you anyways)
12/19 – New Christmas Classics – Rock around your Star Wars themed Christmas tree…
12/2 – Dial of Destiny – Poor Indy can't even retire in peace…
11/7 – Big Election – It is a fantastic power we have as voters. Do your duty. And BE PREPARED!
10/31 – Witch's Invitation – Back in the early 90s, there was only one way my very conservative, Adventures in Odyssey listening, Harvest Festival attending family celebrated Halloween… Carman.
10/26 – It's Not 1993 – But CeCe Winans is once again at the top of the CCM charts and was named Artist of the Year at the 2022 Dove Awards!
10/19 – Avocado Lime Ranch – I don't care for Ranch dressing. Not a HUGE fan of avocados. But what Chick-Fil-A does by combining them is essentially alchemy! And it's COMING TO GROCERY STORES!
10/13 – Let's Geaux To Canada – Because they have a giant Cheeto statue for a limited time… Maybe we could hit up the World's Largest Ball of Twine on the way…
10/6 – Fat Bear Week – Alaska's ultimate competition is ON! Watch, learn and vote on Explore.org (Geaux Holly!)
9/6 – Doggy Parton – It's hard out there for our pets when we're workin' 9 to 5. So Dolly wants to make your pup feel pretty!
8/31 – Help! I'm exercising! – A woman got stuck on an inversion table at the gym and had to call 9-1-1. CLICK HERE to watch her FAIL and hear her cheerfully encourage everyone to not give up as you pursue health goals!
8/19 – National Photography Day – When the engaged couple go for an Italian wedding theme, but live in Tennessee – you head to "The Garden."
8/11 – Name That Hippo! – I already love his big sister, Fiona. I submitted "Farquaad" for the name – but you do you, RIGHT HERE! (*Looks like they may have closed voting early…)
View this post on Instagram
8/5 – Friday – Need something awesome to make it a great Friday?
8/1 – Choco Taco – Fear not. Like the Mexican Pizza at Taco Bell, surely the Choco Taco will make a comeback.
7/27 – Duet For The Ages – This Fall, both CeCe Winans & Tauren Wells head to SELA. But UNTIL then…
7/26 – Dog Days of Summer – It's hot and humid, y'all. THIS hot and humid…

7/8 – Fried Chicken Preference – Some of these make no sense to me. You really prefer Cane's to Popeye's? Weirdo.
6/29 – Take A Look, It's In A Book – Color me jealous – Levar Burton spent time at a NORD Summer Camp reading to NOLA kids!
6/24 – The Goodest Boy – The first bloodhound EVER to win at Westminster! #squishy
6/7 – Speed Spelling – Did you catch the 90-second Speed Spell-Off Finals of the Scripps National Spelling Bee? DRAMAAA!
6/6 – Summer Reading – What are you reading? I'm on Book 5 of The Wheel of Time series (The Fires of Heaven by Robert Jordan). Not into fantasy fiction? Sci-Fi? Historical Christian Romance?
6/3 – Hope Renovations – This was Today's Good News and it is seriously awesome. Why can't women be general contractors? My wife fixes most stuff around our house!
5/26 – Vacation Bible School – It's that time! Time to share your church's VBS plans with the LifeSongs family! And enjoy a VBS classic song from the cast of Netflix's A Week Away!
5/19 – UFOs and Congress – For real, our public servants are investigating UFOs…
5/12 – Sidewalk Prophets LIVE – This year the 4th of July at the Ryman is gonna be LIT! The Great Big Family Reunion is finally rescheduled and the FREE tickets will be gone in less than 5 minutes Friday morning so… RESERVE TICKETS HERE!
5/9 – Jazz Fest – Lauren Daigle recruited legend Trombone Shorty for her set on Saturday!
4/26 – Taco Tuesday Dream Job – Become the CTO (Chief Taco Officer) for FAVOR!
4/12 – Cute baby? – Maybe they could win $25,000 and be the face of Gerber Baby Food!
3/30 – Manatee Appreciation Day – I can only think of one appropriate way to celebrate manatees…

3/3 – Blessing Offor – Water guns, going blind and why Pharrell is The Man – CHECK OUT the podcast!
2/22 – Happy 2's Day (2/22/22) – February is American Heart Month – the perfect time to learn CPR! Need help keeping chest compression rhythm? Just sing along to this bop…

2/8 – Extraterrestrial Culture Day – The Olympics went alien in this awesome American performance!
2/2 – Groundhog Meteorologist – Technically Winter was already going to last another 6 more weeks…
1/19 – Throw Me Something Mister! – Get your FREE COVID-19 tests courtesy of Uncle Sam.
1/18 – Pokemon-No-Go – Two former LAPD officers lost their jobs … but did they catch the Snorlax?
1/5 – Peanutter – Tour the country eating peanuts with a bona fide celebrity?! OK. But you have to drive around in a giant peanut.
View this post on Instagram
12/3 – KEVIN! – You can spend a night home alone in the HOME ALONE HOUSE! CLICK HERE
10/19 – Balloon World Cup – Yes, it is real. Yes, it is awesome. No, it has not been added to the Olympics… yet.
10/5 – Fat Bear Week – Who doesn't love a good fat bear?! CLICK HERE to experience the Alaskan wilderness' favorite salmon loving hibernators!
9/16 – Getting Help – Josh spoke with his friend Pastor Patrick Eagan of Celebration Church about the emergency response to Hurricane Ida. Pastor Patrick mentioned a Google Doc where anyone can ask for help. HERE IT IS.
7/16 – Win A Trip To Space – This is NOT a LifeSongs contest – but rather one created by Richard Branson. He wants to make you an astronaut! CLICK HERE to learn more.
7/9 – 10 Wieners, 10 Buns – Heinz Ketchup is leading the charge to normalize equal hot dogs to buns packaging – sign the petitions HERE!
6/30 – The Record is FIVE – It doesn't sound like a lot, but M&Ms are round … stacking round things is hard!
View this post on Instagram
6/21 – Shot At A Million – I don't want to fight about whether you should get vaccinated or not. But I'm gonna take my shot at a million dollars for sure…
6/2 – Ivory Ticklers – Play the keys? Wanna join a band? Sidewalk Prophets are LOOKING FOR YOU!
6/1 – Madu – Baby animals are just THE BEST.
4/29 – Seacor Power Recovery – More than two weeks after the Seacor Power capsized, volunteers and family members of the missing are still searching for closure. The search is being led by the United Cajun Navy – and they are asking any shrimp boaters with a 3 mile rating. If you can lend assistance, email Chris with the Cajun Navy.
3/16 – Irish – Tomorrow is St. Patrick's Day and I figured we could all use a refresher on a proper Irish accent. Minus all the swearing…
2/10 – Cat Lawyer – Technology can be a challenge to master … this poor Texas lawyer will NEVER live this down.
2/8 – Openly Weeping – Tom Brady cried. His fans cried. People who hate him cried. EVERYONE cried, especially when this commercial came on during the Super Bowl…
1/29 – I'll Take All The Cookies – This little Girl Scout couldn't go door to door so she recorded her sales pitch!
1/21 – National Youth Poet Laureate – Amanda Gorman for all the acclaim. Just WOW.
1/20 – Just Scream – Let it out. Call 1-561-567-8431 and record your best scream … and you might just feel better. Listen to others' screams HERE!
1/7 – In Response to Riots in DC – I've been a part of the LifeSongs family for over 20 years and I remember when this song first came out. For some reason it was in my head and heart this morning. So for all my 90's crowd – enjoy!
1/4 – Ready to Cry? – These kids found a way to send their dad (serving overseas) messages through their doorbell. [dirty crying over here]
12/23 – Merry Christmas
12/3 – Bake Some Cookies – It was number 3 on the 25 Days of Cheer – bake something for a neighbor. And NOTHING is better than THESE chocolate chip cookies.
11/19 – Thanksgiving Song – Ben Rector has given us a sweet gift.
11/16 – Gobble Gobble – Matthew West is at it again with the funny and the silly…
11/13 – Kyler Cares – Help get Children's Hospital patients insulin pumps by enjoying an online Broadway tribute! CLICK HERE to RSVP.
11/11 – CDC Thanksgiving – How can we celebrate the holidays but not spread COVID-19?! CLICK HERE for the actual federal guidelines to Thanksgiving 2020!
11/6 – Do You Want To Build A Snowman – In Florida? Snowcat Ridge is coming!
10/23 – It's Time For… – Animaniacs are coming back! What?! Yes!
10/19 – Lochel's Bakery – This Pennsylvania bakery says one candidate has a 3 to 1 margin of victory – at least when it comes to cookie sales. So who is going to win the Presidential election? CLICK HERE!
10/8 – O Happy Day – Kelly texted the show saying this song was stuck in her head at 3 AM – and now I'm obsessed.
10/1 – Sweet Potato Snickerdoodles – I saw this recipe and I HAVE TO TRY IT! What do you think? CLICK HERE
8/31 – Old Married Couple – Julio and Waldramina are marriage goals. And life goals. The retired teachers are the OLDEST married couple in the world!
8/20 – Google Doodle – New Orleans' own Morrah Burton-Edwards, senior at Lusher – could win a $30,000 scholarship with her Google Doodle – we just have to vote for her! CLICK HERE!
8/18 – Bel Air – What if the Fresh Prince got a gritty reboot? It's coming, all because of this YouTube production. And honestly … it's awesome. (And Carlton even dances in a blink and you miss it moment!)
8/5 – Praying for Administrators – All week we are praying for school administrators (CLICK HERE) – and this is why they need prayer…
7/27 – Baseball – I watched A LOT of America's pastime this weekend … because SPORTS!
7/24 – Wet Weekend Recipe – This is what Josh's family will be baking during the wet weekend! CLICK HERE
7/21 – Christmas in July Movie Recommendation – Need a great family Christmas (in July) movie to watch?
7/17 – Walmart Open Call – Have an American-made product that you want to get on shelves around the world? CLICK HERE! Also, if you become wildly rich – give big to LifeSongs!
7/13 – Christmas in July – Text your favorite Christmas song to 855-816-8581 and listen all week at 7:25 to celebrate the Most Wonderful Time of the Year during the hottest, least chill time of the year…
7/8 – Support Our Vets – We can't visit the older generations right now because of the virus – but we can make them feel loved and seen! Project LOVE.
7/2 – Summer of Hope – Transform your family this Summer with a 30-Day Family Prayer Challenge!
5/14 – We got TOGETHER with Joel from for KING & COUNTRY!
4/30 – Dude, Where's My Webcam – The Dude Perfect bruhs totally nail what life is like in quarantine…
4/20 – Take A Look, It's In A Book – No, it's not Reading Rainbow – it's reading with former First Lady Michelle Obama! CLICK HERE for Mondays with Michelle Obama starting today!
4/14 – We Can Sew! – Want to put your skills to good use, providing PPE to first responders and hospitals in dire need? CLICK HERE!
4/2 – Jesus Fed the Hungry – ..and you can too. Second Harvest is literally getting food to the most at risk. If you still have a job – you have a chance to help.
4/1 – April Fools – Trust. No one.
3/26 – Penguins – How cute is this?!
3/19 – Suddenly Homeschooling – Didn't see this twist of fate coming, did you? Now we are ALL homeschool parents. HELP!
3/13 – Song In Your Heart – What 20 second song/chorus are you singing to yourself while washing your hands?
3/11 – I Want One – This is the coolest scariest thing ever…
2/21 – Friday Laugh – The weekend is here – need a feel-good laugh?
2/19 – Vinyl Lovin' – Do you remember your first vinyl? What music did you jam out to around the record player?
2/13 – No Place Like Home – Astronauts get the best angles…
The #Mississippi River delta looking like somebody spilled their watercolors. That's #NewOrleans nestled up on Lake Pontchartrain to the right of center, and #BatonRouge up above the lake. #Louisiana #EarthArt pic.twitter.com/rRuMhvgftX

— Jessica Meir (@Astro_Jessica) February 11, 2020
2/7 – Adopt a Cop – During Mardi Gras you can help provide hot meals and help to our Men and Women in Blue!
1/29 – SuperBowl Snacks – Are you trying a new recipe for the big game? Josh is – THIS one.
1/28 – Colorful – American history is full of color and it is incredible! #blackhistorymonth is coming – learn something new!
1/27 – Kobe – The measure of a man is not found in trophies or awards, rather love. THIS incredible tribute was penned by Kobe Bryant's good friend Derek Jeter and is remarkably beautiful
1/24 – Crunchy Peanut Butter Balls – Need a great treat for your SuperBowl party? Prepare to have your world changed! CLICK HERE and send me some if you make a big batch.
1/23 – Naming Rights – Some kids name their pets – THESE KIDS get to name the Mars rover for NASA!
1/13 – Knuckle Power – How do you know how many months have 31 days? Use your knuckles!
Want to go back even further? CLICK HERE for even older, funny, cool stuff!
SaveSave