Top 25
Here are the top 25 songs of the week on LifeSongs:
KEEP ME IN THE MOMENT/Jeremy Camp
STILL ROLLING STONES/Lauren Daigle
PEACE BE STILL/Hope Darst
TOGETHER/for King & Country f/ Tori Kelly & Kirk Franklin
AMADEO (STILL MY GOD)/Ryan Stevenson
THE BLESSING/Kari Jobe & Cody Carnes
SEE THE LIGHT/tobyMac
INTO THE SEA (IT'S GONNA BE OK)/Tasha Layton
LOVE GOD, LOVE PEOPLE/Danny Gokey
MIRACLES/Colton Dixon
LOVE MOVED FIRST/Casting Crowns
THERE WAS JESUS/Zach Williams f/ Dolly Parton
GLORIFY/Jordan Feliz
THIS COULD CHANGE EVERYTHING/Francesca Battistelli
GOD SO LOVED/We The Kingdom
REVOLUTIONARY/Josh Wilson
ANOTHER IN THE FIRE/Hillsong United
FAMOUS FOR (I BELIEVE)/Tauren Wells f/ Jenn Johnson
TRUTH I'M STANDING ON/Leanna Crawford
NO HOLD ON ME/Matty Mullins
NO SHAME/Tenth Avenue North
YOU KEEP HOPE ALIVE/Mandisa f/ Jon Reddick
EVIDENCE/Josh Baldwin
WAKE UP SLEEPER/Austin French
WHO AM I/Needtobreathe
MOVING ON/Love & The Outcome
Click on any of the artists' names above to visit their websites.
Follow us on Spotify!!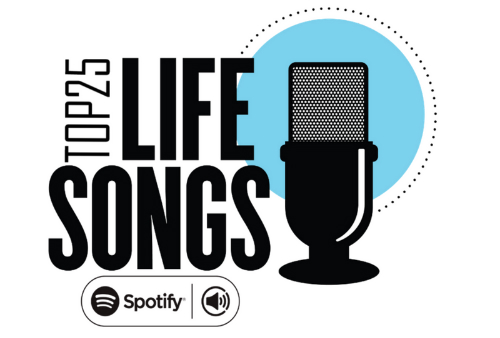 Want to request any of these (or any other) songs? Email us: [email protected], or CALL or TEXT the toll-free request line: 855-816-8581!