Monday, November 23, 2020
"I see a child that may have been forgotten by man, but is known, seen and LOVED fiercely by their Creator." Those are the words of shoebox packer Natalie Kubosh.
What a year. Though it's been filled with challenges and obstacles, it's also been filled with opportunities. Natalie says, "I see an opportunity to share with them the greatest gift through a shoebox gift. This LOVE has the power to turn lives around by bringing ultimate healing, perfect peace, and never ending JOY to their young hearts."
Thank you for generously sharing HOPE, LOVE and JOY this season with children around the world, too. If you didn't have a chance to pack a shoebox gift before the drop-off deadline, it's okay – You can still pack one online!
---
---
Friday, November 20, 2020
Both Alison in Utah and Amie in Tennessee are encouraging their churches to Build a Shoebox Online this year. In a few clicks from a computer or handheld device, the page allows people to choose items to include in a shoebox with a letter and photo. Samaritan's Purse will pack and ship the shoebox for a donation of $25.
"This is a great opportunity—especially for those who are not getting out because of the pandemic or those who like to shop online," Alison said. She plans to encourage members of her church to use Build a Shoebox Online for Christmas gifts—filling one on behalf of someone else or sending the link to friends and family when they ask for gift ideas. Alison finds the price makes it perfect for this use.
So, whether you pack a traditional shoebox, build one online, or give to the project in some way, it all gives a child the opportunity to experience God's Greatest Gift—Jesus Christ.
"It's the body of Christ working together to share the Gospel," Alison said. Amie said, "We know that the world needs Jesus more than everything. Don't let what's happening with COVID-19 in 2020 cause you to neglect that calling. Just pack a shoebox!"
Thursday, November 19, 2020
Even if you're primarily remaining in your home, you can still pack shoebox gifts. You can build a box online! And people are getting creative with other ways to fill shoeboxes with joy, including sharing online shopping wish lists.
Or for those who aren't as savvy with online shopping, Amie Winstead invited church members who are stuck at home to fill pencil pouches with writing utensils to be ready to be packed into shoebox gifts by the families at their church. Others are knitting hats to pack in shoeboxes.
Crystal Daggett of Topeka, Kansas, shared her journey of packing shoeboxes at home:  "Each year after National Collection week, I begin praying for the following year. This year it was clear to pack 2,020 shoeboxes. Then the virus hit: no job, no church in person, no collection from church members, weakened immune system."
Crystal wondered if the goal was even reasonable, but she sensed that "with God all things are possible" (Matthew 19:26). She continued: "From using curbside pick-up, to taking advantage of stores going out of business, I have been using this time of isolation to party with God all year…which means 2,020 children will have the opportunity to hear the Gospel after a hard year of this virus."
Wednesday, November 18, 2020
Katie Engjurjan, a chiropractor from West Chester, Ohio, plans to encourage shoebox packing at her office. Last year, she set up a Christmas tree in her lobby and patients dropped off items for shoeboxes, or picked up boxes to take home and fill on their own. 
The plan this year involves lots of plexiglass to keep everyone safe during the pandemic but it won't stop the gift giving – not by a longshot!  Katie started the project in full force in October, but tells her clients about Operation Christmas Child all year long.  Her patients often send donations and gifts, including hand-sewn crossbody bags, school supplies, and toothbrushes to include in shoebox gifts.
While Buddy the Elf says that the best way to spread Christmas cheer is singing loud for all to hear – I think having a heart for the lost and showing love with shoebox gifts might be even more effective! CLICK HERE to build a shoebox gift online!
Tuesday, November 17, 2020
Since mid-March, Milan Baptist Church of Maynardville, Tennessee, has met for Sunday worship in their parking lot. The audio for their service airs over an FM radio station in their area so their congregation and other townspeople can tune in from their cars. Yet even though they are unable to gather in their sanctuary, they are opening their building up for shoebox packing.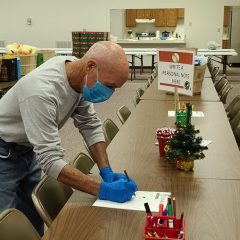 The church is filling their fellowship hall with various items members have collected throughout the year, and inviting individual families to sign up for a specific time to come and pack shoeboxes. Parents and their children will fill shoeboxes with the stuffed animals, school supplies, and bars of soap and washcloths provided as well as visit the letter-writing station and photo booth to be sure to include these personal elements the child will love. Volunteers at the church disinfect each of these stations in between each family.
Last year, Milan Baptist aimed to pack 1,100 shoebox gifts and ended up filling 1,379. After praying about it, two people in the church independently felt God was leading them to pack 1,500 shoeboxes in 2020. Little did they realize what challenges would come.
But they pray – they pack – and they expect God to multiply their efforts!
Monday, November 16, 2020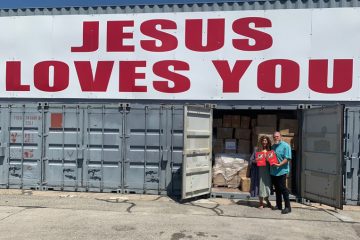 Calvary Salt Lake, a church of 2,200 in Salt Lake City, Utah, collects Operation Christmas Child shoebox filler items from local businesses and individuals year-round. They store these gifts-in-kind—ranging from shoes and clothes to flashlights and school supplies—in two shipping containers in their parking lot until it's time to pack them into shoeboxes for boys and girls ages 10 to 14.
This year, the church is preparing shoebox bundles—complete with empty boxes, all the quality gifts necessary to pack them full, and instructions—that can be picked up at designated times in October by small groups of all kinds. Families, neighborhoods, and groups of coworkers and friends are all welcome to pick up a pack to assemble with proper social distancing and deliver back to the church in time for National Collection Week, Nov. 16-23.
Alison Long, the Operation Christmas Child project leader for Calvary Salt Lake, has been involved in this ministry since 1996. She encourages church members to use the project as an outreach to their friends who may not know the Lord. She asks people to show an Operation Christmas Child video so packers understand what the project is all about and also to "write a letter, take a picture, and put it in the box" to encourage the child.
"We're really trying to get people to see that God is calling us to be light in the darkness. Operation Christmas Child is a project God uses to bring kids to Jesus. It's evangelism, discipleship and multiplication," Alison said. "We need to be bold, we need to be brave, and we need to be a light. Operation Christmas Child gives people something to focus on that's good."
Friday, November 13, 2020
In a word, why do YOU pack a shoebox?
"'Go and make disciples,' are power-filled action words in the Great Commission," said volunteers Dave and Lauren Sebring. "For us, 'obedient' is the one word that describes why we love to pack shoeboxes. God does His part and we are humbled and overjoyed to do our part to bring the Good News of Jesus Christ to a hurting world that needs hope. And to give great joy to children who receive small reminders that Jesus is the Greatest Gift and He loves them."
OCC Gift suggestions: Colorful adhesive bandages, toy dinosaurs, watercolor set with paintbrushes
Thursday, November 12, 2020
In a word, why do YOU pack a shoebox?
Serena Butler sees her one word—"renewal"—working in a variety of ways through shoeboxes.
As a staff member, she witnesses a "renewal of hope" when a community suffering from violence, hatred, crime, and loss receives permission from local authorities for children to receive shoebox gifts and as a result, "people begin to give their lives to Christ."
For her, Operation Christmas Child also means a "renewal of life"—especially for a bus driver named Fusani whom she met in Togo. He was raised by a family who adhered to another religion. He spent a day shuttling a team to shoebox outreach events, and after a long conversation with Serena on the way back to the hotel for the evening, he gave his life to Christ.
She also believes shoebox packing provides a "renewal of calling for pastors and ministry partners in both sending countries and receiving countries as they hear the Holy Spirit calling them to share the Gospel to the uttermost parts of the earth."
It leads to a "renewal of vision as the Lord opens our eyes to the souls still waiting to hear the Name of Jesus. They live in deep jungles, on high mountains, across vast oceans, or maybe in the house next door," Serena said.
Through all these examples, she encourages people to pack shoeboxes, because it brings a "renewal of perspective as we watch the impossible become possible."
Wednesday, November 11, 2020
In a word, why do YOU pack a shoebox?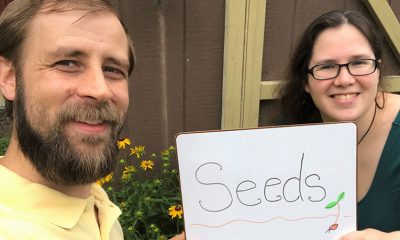 Volunteers Josh and Nicole Kingsbury chose "seeds" as their one word because of the powerful, life-giving force that a shoebox brings into the lives of those who pack them as well as those who receive them.
"We started packing shoeboxes as a way for the children in the church to be actively involved in the Great Commission," Josh and Nicole said.
"We love that each shoebox is an opportunity to share the Gospel with children around the world. Each shoebox gift acts as a seed both at home and overseas."
Need some gift ideas for your Operation Christmas Child shoebox? How about: Hat, scarf, mittens, small puzzles!
Tuesday, November 10, 2020
Sue Alice Sauthoff says, "Operation Christmas Child exists for and by the local church." On her first Vision Trip with Samaritan's Purse to Paraguay, she brought U.S. church leaders to meet a South Korean pastor who had moved to the South American nation two years earlier seeking to plant a church.
"For two years he had been there unable to penetrate into this community that was so closed off," Sue Alice said, "And the day that he showed up with cartons full of Operation Christmas Child shoeboxes, people came out of that community that he had never seen before."
Parents began welcoming the pastor into their homes. He soon offered the shoebox recipients the follow-up discipleship program, The Greatest Journey and the locals who were trained to teach the course received tools that equipped them to disciple their community for a lifetime.
Today "that church is growing and thriving." This new congregation was started, in part, because local churches in other countries packed shoeboxes to help build Christ's Kingdom.
Even if your worship services are hampered by the ongoing global pandemic – here's a chance to be the Capital-C CHURCH! Through OCC!
Monday, November 9, 2020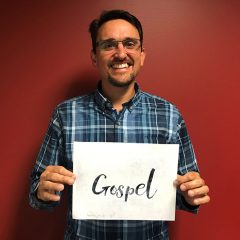 In a word, why do YOU pack a shoebox?
For Nathan Jansen, his one-word answer is GOSPEL. "That one word encompasses so much: Good News, the Great Commission, the hope of the world."
Nathan served as a missionary in Southeast Asia for nine years before joining the staff of Operation Christmas Child. "One of the most difficult things that we struggled with on the mission field was finding bridges into the lives and hearts of those we were working to reach," Nathan said. "When I heard about Operation Christmas Child, I was amazed how these simple shoebox gifts were used by the Lord to bring the Gospel to some of the most difficult places in the world."
Nathan sees that shoebox gifts open hearts to God's Greatest Gift—the Lord Jesus Christ. He hopes the word Gospel will prompt others to pack shoeboxes. He said, "I pray you'll be encouraged, too, just with that word and knowing that God is bringing Good News and great joy to people all around the world."
Friday, November 6, 2020
Nancy Osborn is a prayer coordinator for the Maine West team of year-round Operation Christmas Child volunteers in the Portland area – but she wasn't always so confidant in her prayer life.
About seven years ago, Nancy felt burdened to learn how to pray more effectively. At the same time, one of her friends had contacted Operation Christmas Child about getting involved. She was encouraged to start a prayer group focused on the project and invited Nancy to join her.
"I wanted to grow in prayer," Nancy said. "How perfect is God."  Two years later when Nancy's friend was asked to serve in an area leadership role, she asked Nancy to be her prayer coordinator.
"I'd never seen myself leading any kind of prayer group," she said. "Why would someone who doesn't know how to pray lead a prayer group? It certainly didn't make sense to me. Apparently, it made sense to God, so here I am following."
Reflecting on her five years in the role, Nancy said, "It's been a great growing experience for me, both learning how to pray and watching other people pray. Every year has been better and better."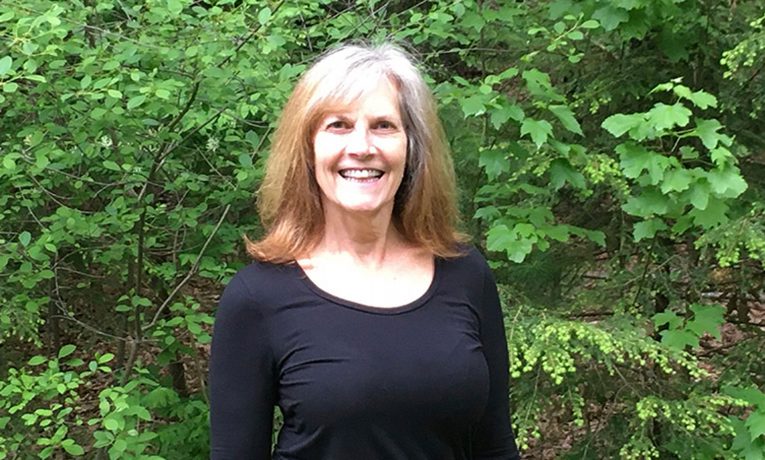 Although she never imagined herself in the role, Nancy said she's found serving as prayer coordinator fulfilling: "It helped me become a prayer warrior."
You can be a prayer warrior, too! Would you join us in praying for all the boys and girls on the receiving end of these OCC Shoebox gifts? And if you want to pack or send one of those gifts, CLICK HERE!
Thursday, November 5, 2020
In remote, bush regions of Liberia, less than 3 percent of the population consider themselves evangelical Christians. Pastor Bobby, Dian and Sandee set out into this area down a path that was overgrown with trees. Stopping along the way to remove branches that had fallen into the trail, the trio eventually arrived in a small village consisting of 300 people.
40 children from the area came to receive shoebox gifts. At this outreach event, 70 residents of Vanyanpa accepted Christ as their Lord and Savior! Less than a week later, Bobby returned and hosted the first church service in this Mano village. A new generation is being transformed by gift-filled shoeboxes.
Amazingly, the first churches ever were started in each of these villages last year, soon after Operation Christmas Child shoebox gifts were delivered to their children. These gifts and the message of the Gospel reach people even where there is no road! Praise God!
Please pray for church planting efforts among the unreached peoples of Liberia through Operation Christmas Child.
Wednesday, November 4, 2020
When people tell Karabo Maretlane he's lucky, he says, "I'm chosen."
Karabo grew up in a village in the southern African nation of Lesotho. When he was 5 years old, his father died and his mother left him with his grandmother. As this elderly woman raised him, she taught him how to read, write, and follow God. But Karabo's grandmother died when he was still young and, shortly afterward, his mother died as well. Loneliness set in like never before as he realized he was an orphan.
Karabo's uncle soon invited him to come live with him in the city. It was there that a friend invited him to an Operation Christmas Child outreach event where he received a box full of gifts just for him.
"That shoebox filled one of the holes in my heart," he said.
Today Karabo is part of a family again and he encourages others to pack shoebox gifts for other kids around the world: "If you hear the voice of God, do not harden your heart" (paraphrasing Hebrews 3:15).
Now more than ever, children need hope. You can bless a child like Karabo with great joy and the Good News of Jesus Christ by packing a shoebox or building one online.
Tuesday, November 3, 2020
The little boy in Central Africa with the big name was called Marvellous because his mother wanted to praise God for how He had already helped her family through many struggles.  When he was just 6 years old, he was separated from his family. Thankfully, the family's prayers for his safe return were answered the following month.  They praised God for His faithfulness when they reunited with Marvellous.
Just a couple of years later, at age 8, Marvellous received an Operation Christmas Child shoebox gift at church.  He was elated to receive school supplies in his shoebox, calling it an answer to prayer to help him start school.  He loved to write and draw, so he was especially thankful for the notebooks, pens, and pencils.
"God hears the cries of His children," said Marvellous, who is now a 22-year-old college student in Charlotte, North Carolina. "My shoebox gave me hope. Still today, I think that it was a message, a gift from God. These precious shoeboxes share the love of Christ with children around the world."
A special letter packed in his shoebox gift continues to remind Marvellous of God's faithful care, even now many years later. It read: "No matter where you are, just know that God loves you no matter what you are going through in life."
Wherever God leads him, Marvellous plans to continue to cling to the Lord's promises for His children.  You can impact a child's life, too. Find out how RIGHT HERE.
Monday, November 2, 2020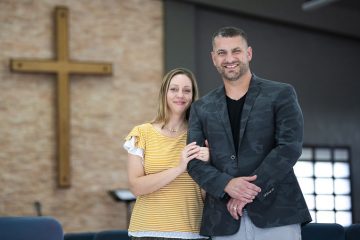 Andy Loos and his wife Jennifer moved to Guam in September 2019, after pastoring for 22 years in the U.S. and planting churches in Ohio and Florida. Wherever they ministered, they were always actively involved with Operation Christmas Child. They packed boxes with their kids, and they also collected shoeboxes at their churches. But when they moved to Guam, they had no idea they would soon be distributing boxes and not just packing them.
The first shoebox distribution on Guam occurred in January 2020 at Guam Bible Fellowship. Andy and Jennifer were overwhelmed by what they saw. "A little girl at the distribution had asked her dad for some art supplies, but they couldn't afford any," Andy said. "She opened her box, and it was filled with art supplies. She was so excited and so were her parents. They were wiping tears away as they saw the joy on their little girl's face. And only Jesus knew how to get that box to that little girl."
There also was a boy at the event who was having trouble with his socks. "The socks were all stretched out, and he would continually have to pull them up," Andy said. "When he opened his shoebox, a brand new pair of socks were inside. He immediately took off his shoes and socks and put the new socks on. His mom was watching and said, 'Look! This is exactly what you needed.' Something as simple as socks and art supplies, these things that many people take for granted, were the gifts that these children needed. It was so awesome to see how the Lord knows how to give good gifts to His children."
Andy sums up the goal of this shoebox project in clear terms: "The boxes allow us to minister to these kids and their families, and to share with them the Greatest Gift of all, who is Jesus Christ."
Please pray for the children on Guam and for Andy and Jennifer as they resume distributions and begin teaching The Greatest Journey.
You can get involved, too! CLICK HERE!
Friday, October 30, 2020
Dads everywhere are waxing on and off, thanks to Cobra Kai's popularity. But dojo skills aren't all there is to martial arts. Jeffrey Wall, 15, is as compassionate as he is fierce. The accomplished Tang Soo Do Korean martial artist is helping his community stay fit while sharing his love of the sport with everyone — especially senior citizens.
Before the pandemic, Jeffrey Wall taught karate at a local nursing home. He named his program Golden Age Karate and refers to his students as "Super Nanas" and "Super Grandpas." However, with social distancing, Sensei Jeff had to get creative. He started posting classes on Youtube and Instagram, and with the help of his fans, sends love notes to help his students feel less lonely.
His slick moves and big heart have earned him kudos from around the globe, but he says he's counting down the days until he can see his super seniors again. "To see their faces light up is the best feeling in the world."
Thursday, October 29, 2020
When's the last time you got mail that wasn't electronic OR some sort of junk or spam? And when's the last time you WROTE correspondence and sent it to someone via "snail mail?" Dust off your stationary and practice your penmanship – Victorian Senior Care, an assisted living community with 14 facilities in North Carolina, is looking for pen pals!
After months of strict no-visitors rules, the facility wants to connect its residents to people from all over the world. It only took one question for their mission to go viral on Facebook: Will you be my pen pal? Residents posed with cards telling potential pen pals a little bit about themselves and man, who could say no to these fine individuals?!
Say hi to Ms. Edna, who loves Family Feud. Spare a stamp for Macy, the checkers champion and church choir star. There are literally dozens more wonderful people at the facility looking for some snail mail kindness.
Wednesday, October 28, 2020
When your nickname is "The Dogfather of Harlem," you know you're doing something right. Brian Taylor owns the Harlem Doggie Day Spa in New York City, and he's living up to his (nick)name by offering free services to pet parents financially impacted by the coronavirus pandemic. Taylor says he's lost about 80% of his business because of coronavirus restrictions, but his regulars are extremely loyal — and extremely kind.
When Brian posted about a pup relief fund online, plenty of customers pitched in. With their help, he raised $2,000 and has helped about 12 pet owners so far.
Here's a fun fact: The Dogfather started his career in finance, but decided to get certified as a groomer in 2010 after noticing there weren't a lot of grooming facilities in Harlem. A decade later, he's groomed more than 6,000 dogs.
Maybe you're ready to become a "Dog Father" too. If you're considering adopting a furry friend, check out our adoptable pets this week!
Tuesday, October 27, 2020
Alex Johnson is 14-year-old and wants to help people understand what it's like to live life on wheels. The eighth grader has used a wheelchair for years, and when he was in 5th grade, he had an idea to start a "Spend a Day in My Wheels" challenge to help his classmates understand things from his perspective.
Recently, the idea went all the way to the top of the Tennessee government. A group of bipartisan lawmakers met with Alex and spent a workday in loaned wheelchairs to get an idea of the freedom and frustrations — like opening refrigerator doors — that wheelchair mobility brings. The group agreed the experience was eye-opening, and Alex hopes it will help leaders see the world with an eye toward accessibility.
"I could talk to you for hours and hours about the difficulties people in wheelchairs face on a daily basis," Alex said in a speech. "Until you actually sit in a chair, you'll never fully understand."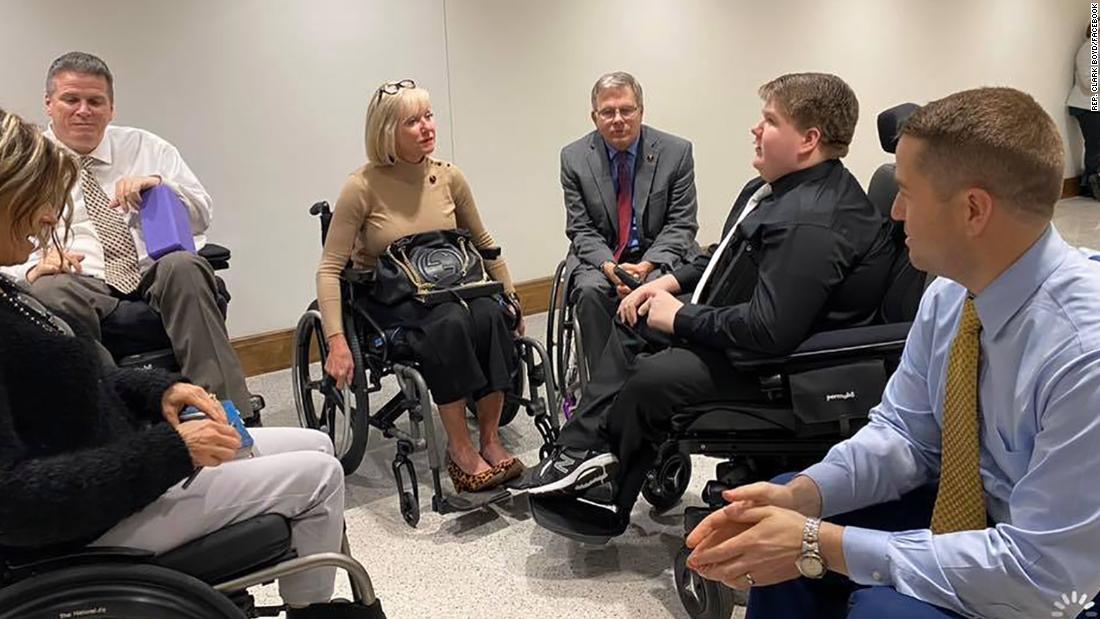 Monday, October 26, 2020
Carol Rosenstein has been helping people with dementia through the power of music since 2014. Her non-profit, Music Mends Minds, has created 20 bands that have improved the quality of life for more than 200 people.
There's plenty of evidence that shows that listening and playing music is beneficial for people with neurodegenerative diseases, and that's more important than ever during a pandemic. Isolation takes a huge toll on seniors, and raises their risk of dementia. Rosenstein moved her organization's programming online. Dozens of participants now meet virtually several times a week to play music together and enjoy a little bit of normalcy.
"What the world needs now is music. Music is medicine for the mind," she says. "We can bring such happiness and hope in this moment of relative despair."
Friday, October 23, 2020
A Virginia mom and her daughter are working to spread art and positivity throughout their community, and it rocks! Katie and Abby Mallory are a part of the Kindness Rocks Project.
It is a trend on social media where people paint rocks and leave them for others to find and collect. Photos of the painted rocks and hints of where to find them are shared on Facebook groups.
Katie said she enjoys spreading this time with her daughter and spreading a little joy with others.
Northshore peeps have been rockin' the rocks for a while – CLICK HERE to join their group!
Thursday, October 22, 2020
Brittany had just picked up her four-year-old and her seven-year-old kids from soccer practice and decided to get something quick for them to eat and McD's. She didn't have her wallet on her so Wyatt paid for the meal. When she went back later that night to pay him back Wyatt insisted the meal was on him.
Brittany took her story to Facebook, sharing about how much she appreciated Wyatt's kind gesture. She wrote, "I just want his parents to know how KIND & COMPASSIONATE your son was tonight! He made this stressed out momma pause for a moment and realize this is exactly what we parents are trying to do, raise great humans," she explained. "Wyatt, do not let this world change your kind heart young man for its people like YOU that will change this world for the better!"
Brittany heard that Wyatt was saving up for a car, she created a GoFundMe for him and was able to raise $32,000 for him to buy a new automobile. Wow – that is what I call a Happy Meal!
Wednesday, October 21, 2020
Dogs are a gift from God. They are man's best friend – largely because they are so incredibly loyal! That loyalty paid off once again in a heartwarming story out of St. Louis where a missing child was kept safe by a new four-legged friend until he could be found.
Kh'amorion Taylor, who's just a toddler, wandered away from his St. Louis home one morning wearing only his pajamas. But Kh-amorion wasn't alone for long – he quickly found a friend in the form of a stray pit bull who stayed by the boy's side for the entire ordeal.
A concerned neighbor found the lost child along with his doggo-companion. Kh'amorion was soon reunited with his father, with whom he was anxious to share about his adventure with his new puppy friend.
The stray dog's heroic actions may have even earned it the best possible reward: The police department is considering adopting the pup.
Maybe you're considering adopting a furry friend, too? Check out our adoptable pets this week!
Tuesday, October 20, 2020
Missouri art teacher Misty Byrd is made of some strong stuff. When she learned one of her student's mothers needed a kidney, she immediately offered one of hers. Ms. Byrd had taught Shannon Croney's fifth-grade son, Fischer, since he was in kindergarten, and says it just felt right to be a lifeline to the family.
Sure enough, the two women were a match. The surgeries went off without a hitch over the summer, and Shannon is adjusting to her new organ. But now, the two women are turning their attention to another member of their community: Jason Eagleston, a single father of three who also needs a transplant.
It's hard to imagine the incredible strength of someone who is moved to give up a part of their body — with tangible risks — but Ms. Byrd says it's worth it.
"You're saving somebody's life. It's an amazing gift to give to somebody … There are hundreds of thousands of people out there waiting."
Monday, October 19, 2020
What do you do when you're laid off during a pandemic? Panic, probably. Job hunt. Maybe feel sorry for yourself. And if you're Brian Schwartz of Wayne, New Jersey, you rev up the lawnmower.
The 39-year-old digital advertising executive was shocked when he was laid off in June. As he contemplated his next move, he realized that senior citizens in his neighborhood were staring down an even bigger danger in the form of Covid-19. He started mowing the lawns of elderly veterans in his community, free of charge. The service grew, and became I Want to Mow Your Lawn. He now offers his service in four New Jersey counties, and two other friends who have lost their jobs during the pandemic have joined his efforts.
Brian says, "With all going on in the world, it's the least I could do for our elderly neighbors."
Friday, October 16, 2020
For three years, Shirley Raines and her volunteer team of licensed hair stylists, barbers and makeup artists have been providing free beauty services to homeless people living in Los Angeles' Skid Row, one of the largest homeless communities in the country. She started her nonprofit Beauty 2 The Streetz because she believes everyone deserves to look and feel better. Plus, Raines points out, being homeless doesn't mean you don't have a life.
"We're talking about people who go to work five days a week," she says. "They want to get beautiful for their spouse. They want to get cleaned up and beautiful to go to work. The little kids who are still going to school need a fresh haircut."
There's also healing in giving back: Raines lost her 3-year-old son in an accident about 30 years ago. In the depths of her sorrow, her sister urged her to "find a purpose for the pain." She began working with homeless communities, and soon, Beauty 2 The Streetz was born.
Thursday, October 15, 2020
Suttie Economy is a 94-year-old World War II veteran and this hero wants to have his coffin painted like a pack of Wrigley's Juicy Fruit gum when he passes. Weird? Sure, but what's NOT weird these days…
So why does Suttie want his coffin to look like a pack of gum? His longtime friend Sammy Oakey (who also happens to run a funeral service) says Suttie is known famously throughout his community for handing out Juicy Fruit gum to everyone he meets.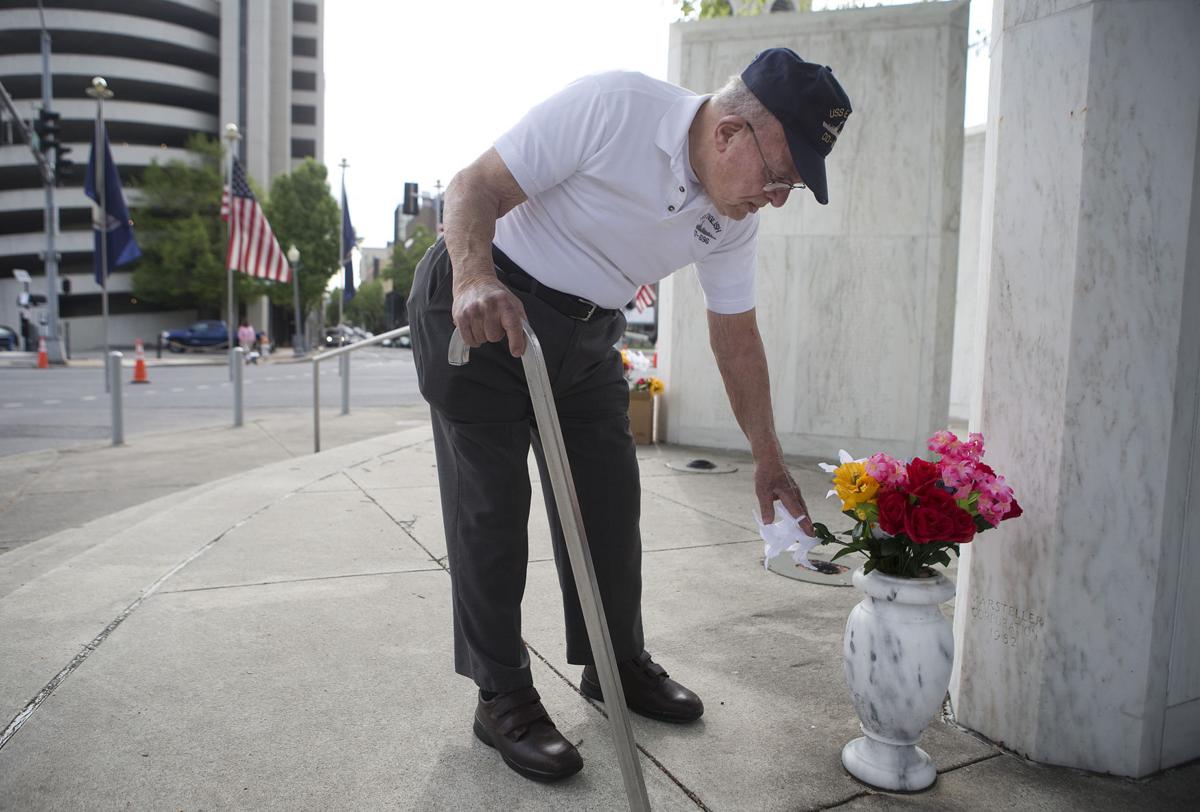 That began during World War II, when Wrigley took Spearmint, Doublemint and Juicy Fruit gums off the civilian market to make sure all of the supply went to the US military. He's been giving it away to friends and strangers alike ever since.
Suttie's brother John explains further, "[Handing out gum] served as a symbol for his mission to talk to people about the World War II memorial and to honor the deceased veterans that died for our freedom."
Suttie is currently at the Virginia Veterans Care Clinic recovering from a heart condition, but whenever the time comes, he will certainly have a send-off worthy of his sweet deeds.
Wednesday, October 14, 2020
What do you do to help your community after a devastating hurricane? For Rikesh Patel, the owner of 25 McDonald's franchises in Louisiana, the answer was one phone call away. After Hurricane Laura hit his town, he called the corporate office, and within a day, a restaurant on wheels dubbed the "McRig" arrived in Lake Charles to help feed families in need.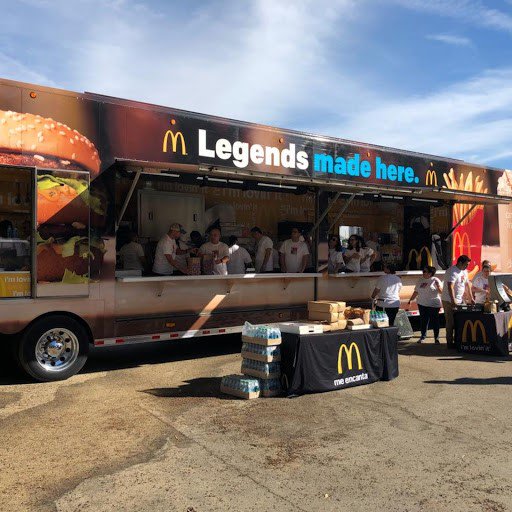 Over the next six days, Mr. Patel says they served more than 10,000 free brown bag meals of cheeseburgers, fries and bottled water. "It was just really neat to see the whole family aspect, of how we've always said we're like a family and it just really came to life during such a tragedy," he said. Some of Mr. Patel's restaurants are still closed due to damage and power outages, and for those employees who can work, he's offered them time-and-a-half and housing if they need it.
We know just how it feels to be on the receiving end of love and support, especially after a storm. Thank you for loving others and being such a beacon of light to our neighbors in need.
Tuesday, October 13, 2020
The pandemic has backed up food supply chains, which has led farmers to throw away ton after ton of excess product that can't reach restaurants or grocery store shelves in time. In Washington state, a unique non-profit is helping re-route all of that great produce to people who really need it.
A few months ago, George Ahearn, who grew up in the farming town of Othello, Washington, got the idea to connect farmers in the eastern part of the state with food banks and meal programs in the west. Except, there was a problem: You can't just drop off bunches of dirty potatoes and onions. Instead, George linked up with Nancy Balin and Zsofia Pasztor, who organized convoys to drive across the state to pick up the produce, and assembled volunteers to clean and bag the food.
To date, EastWest Food Rescue has helped deliver EIGHT MILLION POUNDS of fresh produce to help people in need. The founders of EastWest Food Rescue say everyone should, "..Just figure out what you are passionate about and what you could get involved in."
Words of wisdom. What are you passionate about? Loving God and loving people? Us too. Thank you for joining us in bringing the message of HOPE to our community every day on LifeSongs.
Monday, October 12, 2020
Cancer has affected most of us one way or the other. We've either battled it, walked through it with a friend or family member, or grieved a loss become of it. Tim Gjoraas, a 45-year-old teacher from Sioux Falls, South Dakota, knew he may not have long to live. After battling colon cancer for several years, doctors told him it was terminal. So Tim started working on his bucket list.
The brave man didn't want to go skydiving or ride a bull named Foo Manchu – rather, he decided it was finally time to repaint the outside of his house. It was something his wife had always wanted, and if ever there was a time for fulfilling wishes, it would be now. Word got out to his community, and more than a dozen people showed up to get the job done while he could still enjoy it.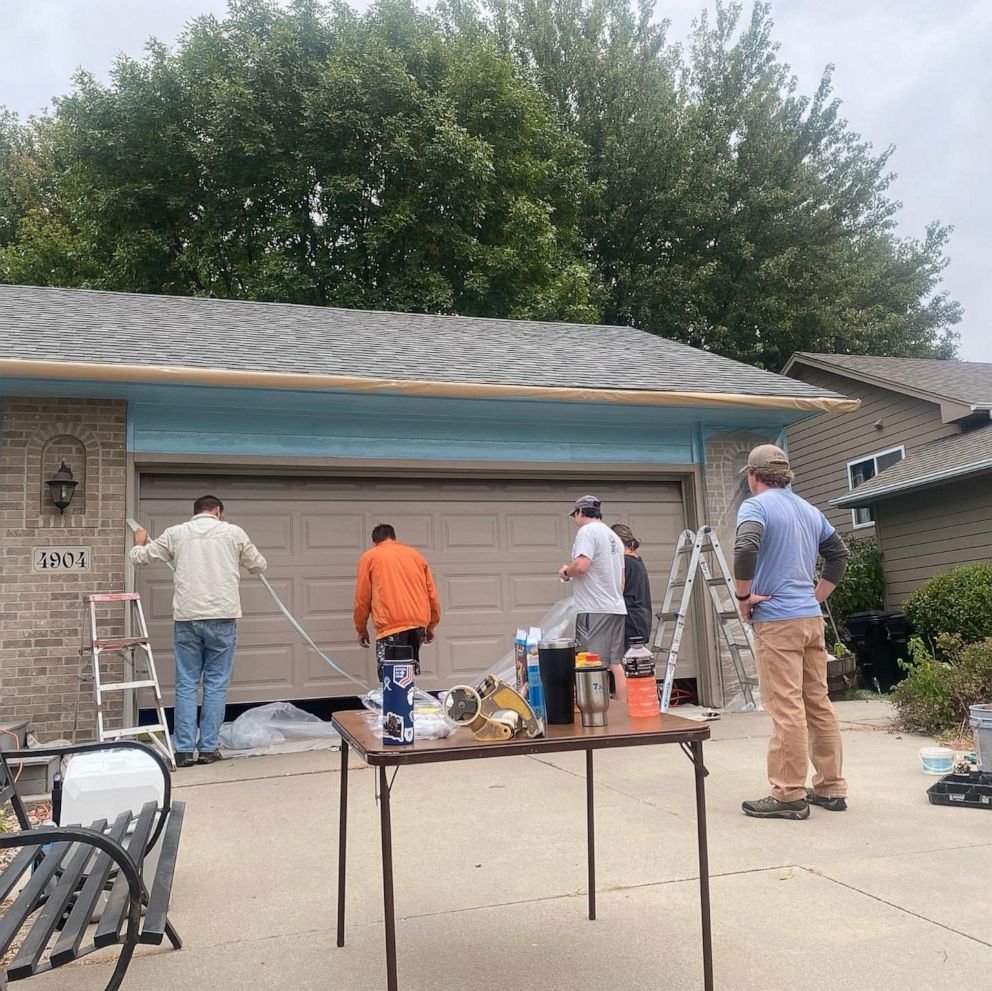 The family and friends got to work while telling stories, and within half a day the house was a beautiful new shade of blue. It's just one way, Tim says, that his friends and neighbors have stepped up during this difficult time.
Thank YOU for stepping in during these challenging times, too. You're making a difference sharing God's love and the hope we have in him with our community every day. We're grateful you're part of our LifeSongs family!
Friday, October 9, 2020
No animal is as brave as a Chihuahua. The little dogs think they are 100x's bigger than any problem they face. Kismet is a 13-year-old toothless Chihuahua who is sharing his brave attitude with patients at a dentist office in California.
No one LIKES going to the dentist – but for many it is a very scary place to be. So Kismet snuggles up to patience in the waiting room acting as an emotional support animal for anyone who is especially nervous about getting their cavity filled – he'll even sit in their laps while they get dental work done.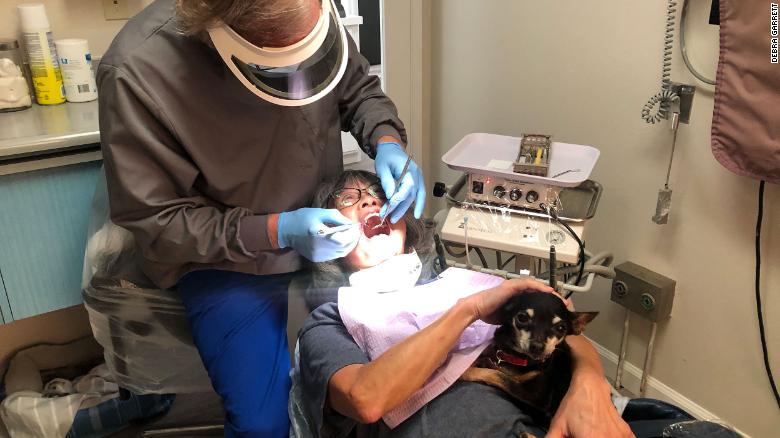 Kismet was a coronavirus adoption back in July – and he has fit into the family dental practice far better than anyone could have imagined. Especially considering he has no teeth. Looking to adopt a new pet for your family? Every week LifeSongs partners with the LASPCA to highlight some great adoptable dogs and cats (and more)!
Thursday, October 8, 2020
Dads don't need capes to be superheroes – just power tools. A group of fathers in Gaithersburg, MD have been spending their weekends building school desks for local students doing distance learning from home.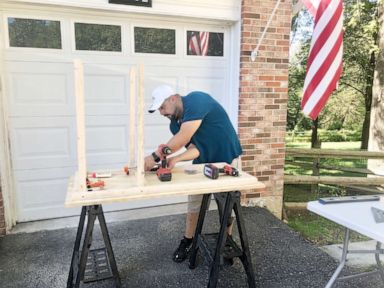 Desks by Dads was founded by Al and Jessica Berrellez this past summer when their daughters' school mentioned many students were going to have a real challenge with distance learning. The couple created a simple blueprint that makes a classic wooden desk for about $40 in a little under an hour. They shared the plans and now they have a movement on their hands.
Al and Jessica were on Good Morning America talking about the exciting work – connecting the community and highlighting the impact of Black and brown dads in particular.
Want to see the desk plans – and even join in the movement? CLICK HERE!
Wednesday, October 7, 2020
Food supply is essential. We've seen that lived out all year with the coronavirus pandemic. From farm to grocer to table – every link in that chain is needed.
Lane Unhjem is a farmer in North Dakota – where he grows and harvest wheat and canola. While harvesting his crops, Lane suffered a heart attack. The good news is that he is going to be fine. But what about the farm?
That's when 50 of his neighbors, also farmers, showed up with heavy equipment and took care of his 1,000 acres of crops in a single afternoon. Now Lane can simply recover and regain his strength, without worrying about his livelihood.
So how can you help your neighbor? Maybe they don't need 1,000 acres of wheat harvested – but could you mow their yard or clean their gutters? LifeSongs knows what it feels like to have neighbors care for you in your time of need – thank you for giving during Shareathon!
Tuesday, October 6, 2020
Having a good repairman is worth its weight in gold. Someone trustworthy to help with those projects that require more than a phillips head and a youtube video – that is a gift from God. And Gloria Scott got a true gift in her electrician, John Kinney.
Mr. Kinney came to repair a light fixture and saw that 72 year old Gloria's home needed a lot more than a little light electric work. Pipes were busted, the sink was broken, there were holes in the roof and evidence of rodents. Ms. Gloria said she just couldn't afford to keep up with the house.
So Mr. Kinney did his job – and then came back a few days later with a full force of friends who began working on Gloria's home – all for free. Word got out on social media and the neighborhood raised $100,000 and donated meals and materials while the projects were being finished.
The community rallied to help Ms. Gloria – calling themselves Gloria's Gladiators on Facebook.
LifeSongs has many wonderful business partners – from plumbers and electricians to lawyers and doctors and car dealerships. If you want to support local businesses and Christian businesses – be sure to check out the LifeSongs Business Partner!
Monday, October 5, 2020
89 year-old Derlin Newey found out real fast that his social security check wasn't enough to live on – plus he was bored. So he started a new career delivering pizza for Papa Johns. And that's how this octogenarian became a TikTok star.
The Valdez family has over 53,000 followers on TikTok – and they like pizza. They also really like Derlin and request he delivers their frequent pizzas. Every time he rings the bell, Derlin has a catchphrase "Hello, are you looking for some pizza?" – which the Valdez family frequently feature on their TikTok feed.
Derlin has become a smash hit for his kindness and sincerity. The Valdez family wanted to give Derlin a really big tip, so they recruited their TikTok followers to raise $12,000 for the 89 year old pizza delivery driver, which they presented him with, along with a t-shirt that reads "Hello, are you looking for some pizza?"
Derlin was overwhelmed by the kind gesture – though he confessed, he doesn't really know what TikTok is.
Friday, October 2, 2020
With our busy schedules and reliance on technology for entertainment, it's hard for little ones to get enough of the outdoor physical activity that's crucial for healthy development. And during a pandemic when parents are especially crunched for time, it's even harder to ensure that happens.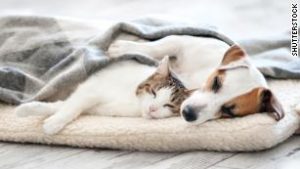 But one solution could be lying right at your feet, according to a new study: owning, walking and playing with a family dog could encourage your toddler's social and emotional development.
In fact, there's an interesting side effect of the COVID-19 pandemic: There has been a surge in pet adoptions. New Orleans area animal shelters have seen a dramatic spike in the number of pets being fostered or adopted — in some cases almost double the rate in 2019 — and in good news, they're seeing those cats and dogs staying put in their new homes.
Dog ownership has been linked to responsibility, positive identity, empathy and trust. This was a nice example of how, even in the youngest kids, a dog can be a positive influence on their behavior. Ready to consider moving past the cat videos on YouTube and add a furry member to your family? Check out our adoptable pets of the week here!
Thursday, October 1, 2020
"Rhonemus." That was the only clue on the dog tag 12-year-old Kolton Conrad found glimmering under the water of Ohio's Hocking River. Kolton and his father and brother were on a July Fourth trip picking up trash in the area and Kolton, who wants to serve in the armed forces someday, knew he wanted to return this small bit of treasure to its rightful owner.
With a single Facebook post, the Conrad family had their answer: The dog tag belonged to Steven Rhonemus, a Marine veteran who sadly died in a 1974 motorcycle crash at the age of 24. However, the Conrads were able to track down his sister, Kimberly Greenlee, and arrange an emotional reunion. Kimberly was amazed that this young man really seemed to understand the deep meaning of those dog tags and knew what it would mean to the family.
Another meaningful coincidence: Kolton's mother suggested Greenlee meet them at a spot where Kolton loves to fish. Greenlee was shocked because it was also one of Rhonemus's favorite places to ride motorcycles. Now, the long-lost tag is with Rhonemus' 46-year-old daughter, who never got to meet her father.
Wednesday, September 30, 2020
Do you know CPR? After today's story, you are going to want to learn. Sonja Frazier is the night shift manager of Taco Bell in Clarksville, TN. I don't know if Taco Bell in Clarksville is the same as it is here in Gentilly – but the line is longest AFTER 10 PM. So Sonja is used to cars wrapping around the building. Still this one evening in August, nobody was moving in the line.
Sonja went out to see what was holding up the line and found a man passed out at the driver's seat. She found the man's pulse – which was weak – had her employees call 9-1-1 and began CPR. After 11 minutes, first responders joined the scene and took over. Sonja says the man started to come to as they loaded him into the ambulance. It was only then that she stopped and cried in relief.
When interviewed, Sonja deflected all of the hero talk and encouraged everyone to learn CPR. She also said, "I believe I was there for a reason."
Tuesday, September 29, 2020
Matthew 6:3 says "when you give to someone in need, don't let your left hand know what your right hand is doing."
Nine women in Tennessee did just that, giving secretly for THIRTY YEARS! A group of nine women (they call themselves the 9 Nanas) kept a secret for decades that not even their husbands knew about.
For three decades, they met at 4:00 AM, anonymously paying bills and buying clothes for people in need, and sending them care packages, each of which contained a homemade pound cake and a note that read "Somebody loves you."
Thanks to their elusive work, these women — all over the age of 50 — contributed more than $900,000 to their community.
Talk about making a difference! You know, you make a difference in our community, too, through YOUR giving. No 4am baking required! We're so grateful for and encouraged by your support for LifeSongs. Thank you!
Monday, September 28, 2020
In New Orleans, we're surrounded by water. So it might be hard to imagine what it's like for Californians in a dry climate having to fight blazing wildfires. But we DO know how to help our neighbors in need, and so does a California restaurant.
Mo's River Road Grill in Salinas is giving first responders free meals as they work hard to battle the fires in their communities. It started with free water and snacks, but by the first night, 10 firefighters turned into more than 70 coming in for a meal.
Restaurant owner Terry Moshin says, "It feels joyful. It feels like that's what we should do. The whole community has really come together and it's' awesome – everyone wants to help, and it's kept their mind off the fires."
The response from first responders has been humbling, too. Terry adds, "They are so kind, they love their job. To see them work so hard for us, we can do something for them," and this is it.
We know what it's like to be humbled by an overflow of support from the community, too. Thank you so much for your support and for being part of the LifeSongs giving family!
Friday, September 11, 2020
Even as Hurricane Laura bore down on a hospital in Lake Charles, Louisiana, someone had to watch the babies. NICU staff at Lake Charles Memorial Hospital worked through the Category 4 storm that damaged the hospital (despite some having damage to their own homes and a mandatory evacuation order).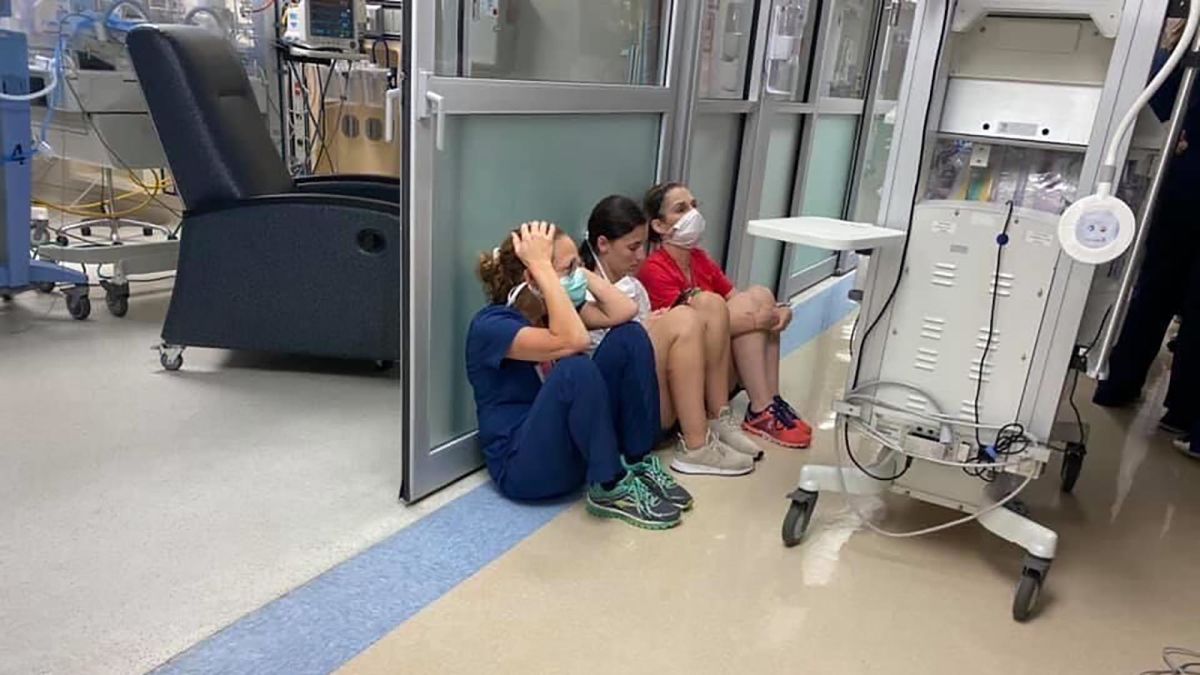 The staff had their hands full! Two teams took shifts caring for the little angels, who have since been able to be safely transferred to other hospitals across the state to continue receiving care.
Over a dozen nurses and respiratory specialists are being hailed as heroes for protecting the babies through the storm. Dr. Juan Bossano said, "In a small town like this, people have to pull together. I'm proud of them. And the babies are doing better than all of us!"
Thursday, September 10, 2020
Just a couple weeks ago was the 15th anniversary of Hurricane Katrina. The storm changed many of our lives forever. Though painful, we also experienced an incredible outpouring of love and care from family, friends and complete strangers.
Now New Orleans is uniquely positioned to return the favor by caring for our neighbors from Southwest Louisiana. Hurricane Laura was the second strongest storm to ever hit the United States – and it demolished Lake Charles. Tens of thousands are displaced and in need of help to rebuild their lives.
Facebook groups, nonprofits and even the New Orleans Jeep club have joined the Cajun Navy, National Guard and Red Cross on the ground to help with clean-up. Here in SELA, folks are providing places to stay, food to eat and even laundry service – free of charge through Imagine Waterworks.
Instead of waiting for the local, state and federal government to step in, the people of Louisiana are just doing the work and helping the people. It's beautiful. Good job, y'all.
Wednesday, September 9, 2020
Mr. Russell Ledet was used to walking the long, sterile hallways of the hospital. As a security guard he would check the dark corners and offer assistance to patients and employees in need of help.
Now, Dr. Russell Ledet walks the hospital corridors with even more purpose. Dr. Ledet went from security guard at Baton Rouge General Hospital to medical student at the same hospital, saying, "I'm here now, and every moment walking these halls with that white coat on is a blessing, and I am grateful."
While he was a security guard he was also an undergraduate student at Southern University and A&M College in Chemistry and Biology. He then went to NYU School of Medicine to obtain his PhD in molecular oncology and tumor immunology and then accepted a full ride scholarship to Tulane University School of Medicine to obtain his Medical degree and my MBA simultaneously.
Tuesday, September 8, 2020
Before the global pandemic, Will Burch used to hold house parties at his New Orleans home on Bartholomew St. The band would set up on the porch and folks would start grilling and it was just a party.
Now, Will uses his house to meet more immediate needs, like diapers and food for families hurting with job losses and other concerns. His house is a part of the NOLA Community Fridges, which uses social media to communicate on a small scale where anyone can get help, without standing in some big line for federal aid.
In the bins in front of Will's house are diapers, baby food, toys and other supplies. The community drops off their extra to give away – and anyone is welcome to take what they need. As of this week, there are at least seven locations around town for the NOLA Community Fridges.
Monday, September 7, 2020
Paying it forward has never been more delicious! Inspired by other restaurants in town, customers at Slice Pizzeria NOLA began buying extra slices and entire pizzas and leaving the order for anyone in need.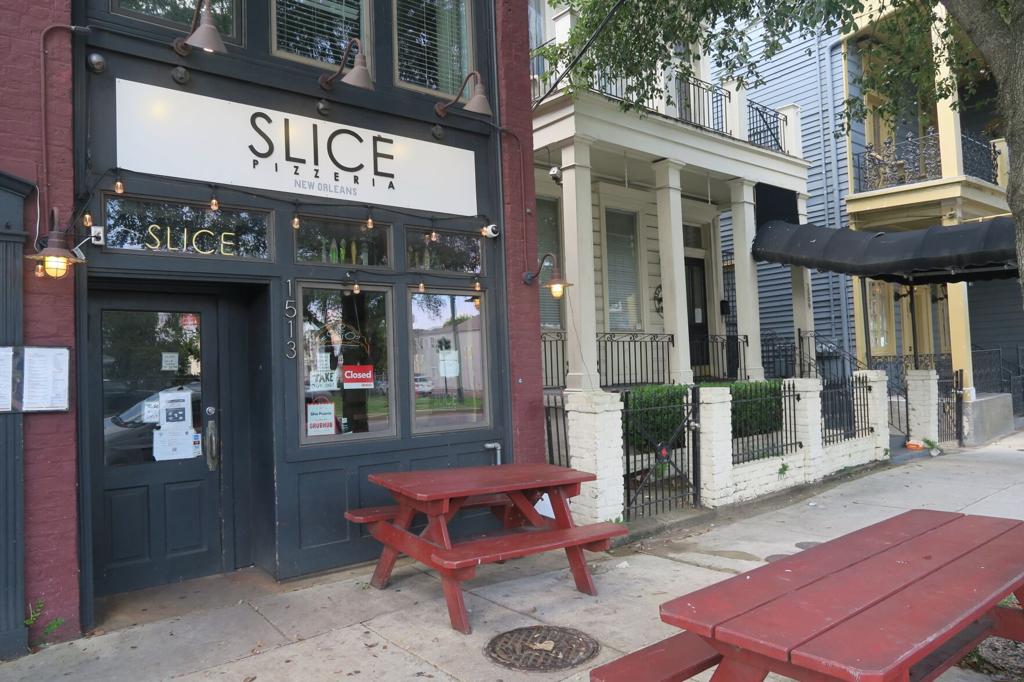 Here's how the Pay It Forward Slice Program works: Any customer can buy extra food and put the order receipt on the wall. Then, anyone in need can come and grab the order – no questions asked – and the food will be freshly made for them – for FREE!
It might be the only meal someone gets all day. So many hospitality jobs have halted in New Orleans. On top of the Pay It Forward Slice program, Slice Pizzeria started offering free slices on Friday nights.
Friday, September 4, 2020
Here's the tale (tail?) of a pup named Tucson Prime. He was a stray dog that frequently visited a Hyundai dealership for petting and free food. The crew at the dealership grew so fond of the stray that they adopted him as a group and gave him a job as the mascot for their business!
The staff gave Tucson Prime his own laminated ID badge and the manager says that sales have definitely increased with their new salesdog. In fact many customers return to visit the pup and bring him gifts, long after they bought their new Hyundai.
You have a positive impact every day, too, you know. It may not be through wagging tails and selling cars, but your continued support for LifeSongs helps provide hope and encouragement, which is so needed these days.
Thank you for giving to LifeSongs!
Thursday, September 3, 2020
Social distancing rules are presenting all kinds of challenges for in-school learning. But one teacher took the new safety measures as an opportunity to make the classroom more fun.
Texas Kindergarten teacher Jennifer Birch Pierson realized the social distancing measures were going to be difficult for children, so she wanted to cheer them up by turning desks into trucks—- even making the required desk shields look like windshields! What a thoughtful and amazing teacher!
View this post on Instagram
Talk about going above and beyond! We're so grateful for our amazing teachers who are making a difference every day. You're making a difference, too, you know. Thank you for covering our teachers, students and families in prayer every day with us through the LifeSongs Prayer Schools. And thank you for sharing hope and encouragement with us every day, too, through your support for LifeSongs!
Wednesday, September 2, 2020
For 85 years, Ellis Marsalis Jr. was a jazz icon in New Orleans. He was also the backbone of a musical family and beloved in the local community. Sadly, Marsalis passed away from complications of Covid-19. The NOLA music scene mourned his passing, and now his son, Delfeayo Marsalis, is determined to carry on his father's legacy.
The younger Marsalis founded KNOMA, Keep New Orleans Music Alive, to financially support local musicians now, when they need it most. Marsalis knows that music can bring people together, and the only way to do that now is to help those who create it.
"Happiness, joy, and celebration — ideals that are very much needed today." .- Delfeayo Marsalis
Tuesday, September 1, 2020
Mask making is turning into a popular do-good hobby. For one couple in Arvada, Colorado, it was also a good justification for breaking out their old 1922 Singer Model 66 "Red Eye" treadle sewing machine.
The beautiful black iron contraption originally belonged to Giselle Williams' great-great grandmother. When Giselle's hairstyling and knitting businesses came to a standstill during the pandemic, she asked her husband Darin to help her restore it. Well, he did her one better. He fully rehabilitated the machine, and then taught his wife how to use it.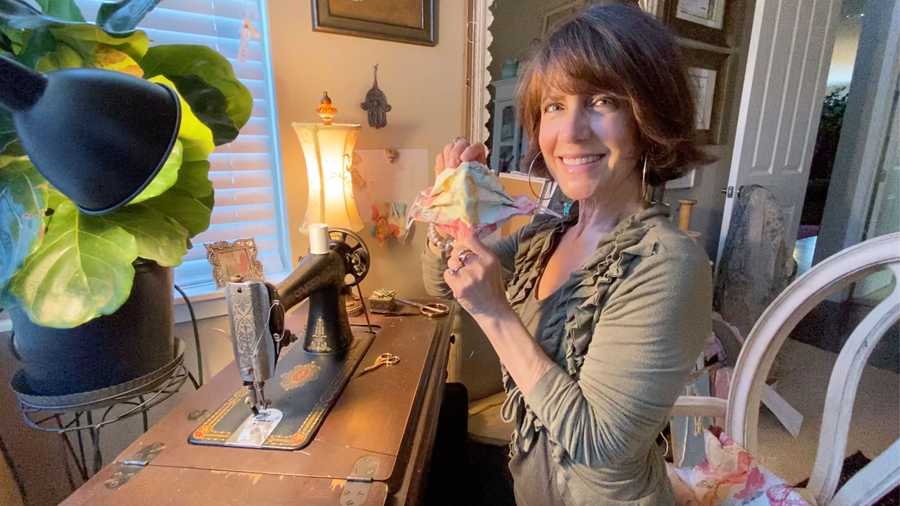 Giselle Williams had never sewn a thing, but her husband's grandmother was a seamstress and taught him how to sew during his childhood summers. Now, the couple has made and distributed nearly 500 masks to first responders across the globe. The Veterans of Foreign Wars even recognized Darin Williams for his contribution to the community.
Monday, August 31, 2020
Isabella is a living miracle. At only six years old, Isabella has undergone five surgeries – and she has the scars on her little body to prove it.
Isabella was born premature, with a blood clot in her right arm. Now her arm shows the signs of her multiple surgeries. The staff at Children's Hospital New Orleans wanted her to feel strong, as she continues to heal – so they performed a special operation… on Isabella's American Girl doll.
The doll, named Bells, now has matching scars on her arm – just like Isabella. The hospital re-enacted the surgery too – gave the doll matching clothes and Isabella's haircut – the two are basically twins! And both Bells (the doll) and little Isabella are strong!
Friday, August 28, 2020
What's the best part about a baby shower? The snack food, right? Second best part? The great games – like guess how many toilet paper squares it will take to wrap around the pregnant lady! Classic.
(The answer is always less than you think and no one feels good about this afterwards.)
A neighborhood recently celebrated an inbound baby for their beloved mail carrier, Ms. Nanh. The community had watched her expanding belly as she waddled her way to the mailboxes each day. So the homeowners decorated their yards with baby shower decor and left presents for Nahn one day during the pandemic as she dropped off mail – she ended up picking up just as many gifts for herself and baby number 4!
Thursday, August 27, 2020
We lean on the dependability of mail carriers now more than ever! Do you get a little thrill whenever the mail, FedEx, Amazon or UPS truck pulls up out front? A little boy in Los Feliz, CA also gets excited every time the brown UPS truck pulls up. He runs out to greet the driver, Hector, and to see if someone sent him something.
But usually there is nothing in the truck for this little boy. That never diminished his enthusiasm. So much so that Hector put together a box filled with toys and made a special delivery just for this gracious, excited child.
Hector had a bit of a toy collection going for the day in the future when he might have a son of his own, but decided that his friend on the UPS route needed the joy a bit more.
Wednesday, August 26, 2020
For 18 years, Jeison Aristizábal has been working to give young people with disabilities in Cali, Colombia, a brighter future.
Aristizábal has cerebral palsy, and his non-profit, ASODISVALLE — an acronym that translates to Association of Disabled People of the Valley — has helped transform the lives of more than 1,100 young people and their families.
Now that coronavirus is tearing through Latin America, Aristizábal and his organization have had to switch gears. They've shuttered their therapy, education and medical facilities for a while, but are offering in-home and virtual medical treatment and physiotherapy to make sure the children they would normally serve don't get left behind during this critical time.
"It's important to give the best of ourselves in these moments," Jeison says. "If we set our hope and we set our will, we can rise above all the adversities."
Friday, August 21, 2020
A few weeks ago a bomb-like blast rocked the Lebanese city of Beirut. It destroyed a large chunk of the ancient city, injuring thousands and was the cause of a tremendous loss of life. Within hours of the terrifying blast, emergency responders around the world began to mobilize. The Lebanese military were first on the scene, followed by aid from France and Egypt.
Within a couple of days the emergency response division of Samaritan's Purse had loaded up a massive supply jet with medical gear, food, water and a team of disaster specialists and medical workers. The 15-member response team flew out of North Carolina,
landed in Lebanon and got to work distributing 26 tons of relief supplies, while building temporary shelters for people who just lost their homes.
Samaritan's Purse are the same people behind Operation Christmas child. The emergency response comes in the name of Jesus – to a nation that is largely Muslim.
Thursday, August 20, 2020
There may be no activity as perfectly 90s as rollerblading! And with the pandemic bike boom – roller blades might be the only exercise equipment you can find…
A couple of hockey players for the University of Massachusetts were bored during the Summer – their sports season cut short by the pandemic. But Andrew Walker and Jacob Adkins wanted to stay in shape AND make a difference so they laced up their roller blades to make a cancer research fundraising 900 mile trip from Boston to Mason, Michigan.
They call themselves the Men in Blades – and together raised over $30,000 with their 10 day rollerblading journey. Both young men have been affected by cancer and wanted to use their time to make an impact for other families facing the battle.
Wednesday, August 19, 2020
You've heard of a room with a view – well now you can get a room with a ZOO! The Pairi Daiza Resort has been awarded Best Zoo in Europe three years in a row – and you can book one of 100 rooms with 8 different views of the wildlife – right in the thick of the habitats.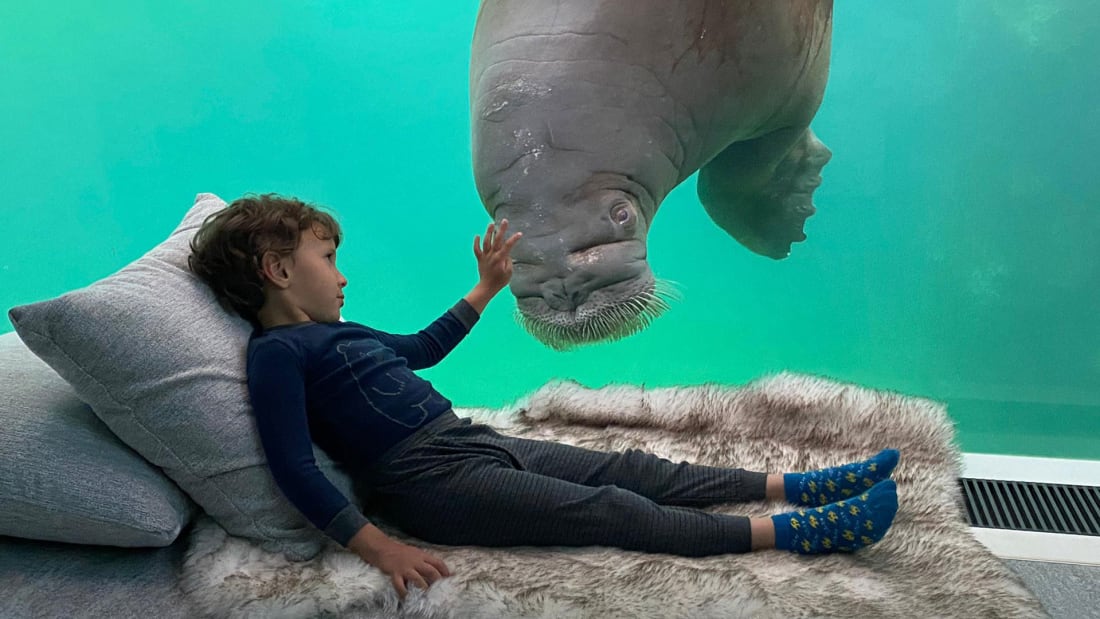 Not only does your hotel stay come with complimentary breakfast and wifi – but 24 hour park access! And it is a bargain, with rooms starting around $150 per person. Plus the cost of a flight to Belgium – which is where the zootel is.
So what room would you want? Wolves? Bears? Sea lions, Tigers, Polar Bears?
Much like our own Audubon Institute, the Pairi Daiza Resort & Zoo fight to protect natural habitats and preserve endangered species.
Tuesday, August 18, 2020
Though we haven't had a new superhero movie to watch in sometime – during the global pandemic we have had a chance to better appreciate the heroes that actually live among us. Heroes like our veterans. Thank you for your service.
Due to the coronavirus many aging Veterans have had to spend an enormous amount of time alone. And you know what they say about "idle hands." However, an organization called Help Heal Veterans (which has been kicking around since 1971) sends special crafting kits to Veterans in the United States to occupy the time and develop new skills. Some of the crafts actually aid in recovery from injuries.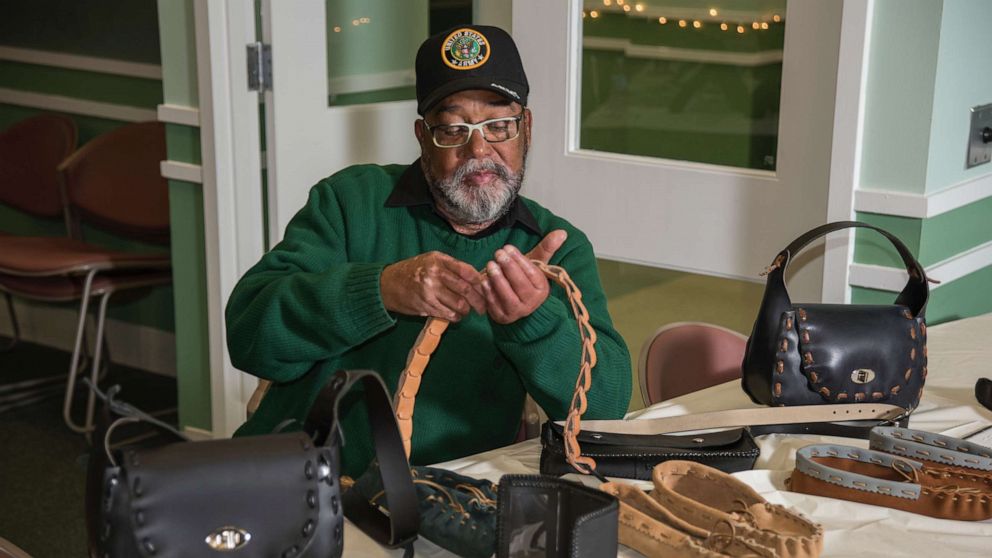 In the last couple of months Help Heal Veterans have sent over 150,000 crafting kits to Veterans around the country. Some of the kits include building a wall clock, making wallets – or even a full leather messenger bag!
One Marine veteran with MS says the project did way more than just help pass the time – "It relieved a bunch of stress, anxiety – helping us mentally, spiritually and physically!"
Monday, August 17, 2020
Months ago we shared with you the story of Captain Tom Moore, who raised millions of pounds (like dollars, but English) for the British healthcare response to COVID-19. The 100 year old World War II vet raised the funds by walking laps in his garden.
Captain Moore has become a bit of a rallying point for the British people and has fans around the world. Some of his biggest fans are the royal family – in fact, recently in a beautiful outdoor ceremony at Windsor Castle, the Queen of England knighted Captain Moore.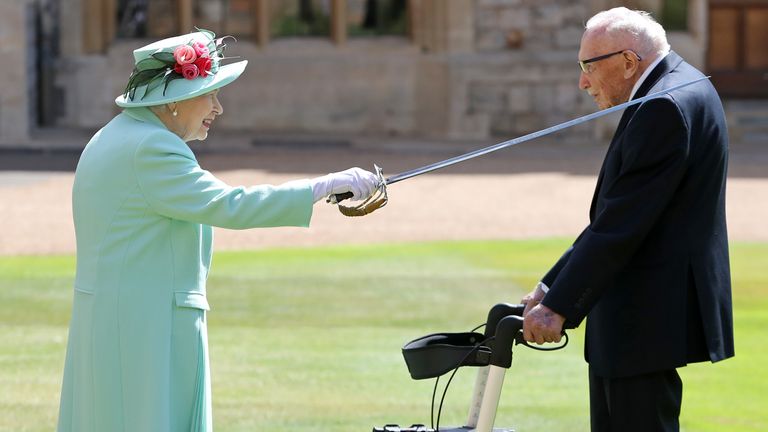 Normally you have to kneel before the Queen for such an honor, but the Royals opted to let Tom Moore simply bow, because he was worried he might not be able to get back up if he took a knee. I mean – he is 100 years old. Along with his knighthood, Moore was also promoted to Honorary Colonel in the British Army.
Friday, August 14, 2020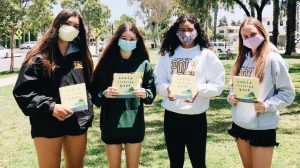 Have you grabbed the art supplies during the pandemic? There is something peaceful about crayons and a coloring book that can't be put into words. But it can be put to good use.
Four high school students out of Long Beach, CA created a kid-focused Covid Coloring Book for their economics class project. But unlike Zach Morris at Bayside High who would try and use this assignment to get rich – these four fifteen-year-olds (Lauryn, Ella, Sofia and Erin) created a non-profit called Be The Change Coloring Co. to use their coloring book to raise money for charity.
The 28-page coloring book features characters Al E. Gator, Wally the Narwhal and Sam the Snail. The characters explain the do's and don'ts for staying safe during the pandemic, including how to properly wash your hands. The book even comes with a face mask.
40% of the sale goes to charity – which the buyer gets to pick! So far the Be The Change Coloring Co has sold over 2,000 coloring books. The four friends are now working on a second book, "Stand Up for Your-Shell-ves," which tackles teaching children about racism and discrimination with the help of Sam the Snail.
Thursday, August 13, 2020
Lydia Denton is just 12 years old, but is already an accomplished inventor. She developed a device that could save the lives of kids in the backseat of hot cars called the Beat The Heat Car Seat. The safety seat measures the temperature inside a car, sending an alert when it reaches 102 degrees.
Lydia designed the portable device after learning about children who were accidentally left inside hot cars. The North Carolina elementary student won the CITGO Fueling Education Student Challenge with the Beat The Heat Car Seat – which scored her a sweet prize of $20,000. Being entrepreneurial by nature, Lydia is using the grand prize cash to get her device into production and the marketplace.
Each safety seat will likely cost $50. The Beat The Heat Car Seat is a family project – Lydia's siblings worked with her on it — her brother did some coding, while her sister helped with the design — all with the help of their mom, science teacher Covey Denton.
The proud mom points out that "Kids don't know what impossible is … They dream so big."
Wednesday, August 12, 2020
Making clothes out of duct tape went from a fun trend a decade ago to prestigious haute couture in 2020.
The Duck Brand now hosts an annual Prom Gown and Tuxedo competition where students design and build their formal wear out of nothing but Duct Tape! This year's $10,000 scholarship winner in the dress category was high schooler Peyton Manker who not only created a beautiful gown – but offered it up as a tribute to frontline workers fighting COVID-19.
The blue duct tape gown features beautiful images of frontline workers. Peyton also designed a COVID virus handbag and matching facemask to go with her ensemble. What a great example of taking the mixed bag of last Spring and turning into art – fashion – and inspiration!
Tuesday, August 11, 2020
One family in Encinitas, CA missed their church so much, they rebuilt it out of Lego. The LaClair family created a large, incredibly detailed replica of Bethlehem Lutheran Church. The Lego Church has Pastors Laura and Sam at the pulpit – a Lego pipe organ and even stained glass windows!
The Lego Bethlehem Lutheran Church went viral, so the family started doing stop motion videos to portions of the church's online worship services! So how badly do you miss being together with your church? Bad enough to build them out of Lego?  Don't miss a single time of worship with MANY LOCAL CHURCHES offering online services during the coronavirus.
Monday, August 10, 2020
Drew and Brittany Brees have donated $5 million to build healthcare centers in underserved communities around the state through a partnership with Ochsner – the state's biggest healthcare provider. The couple says the first of these healthcare centers will open in New Orleans East before the end of the year.
This isn't the first time the Brees have made a generous contribution to the people of Louisiana this year. At the start of the pandemic the power couple dropped $5 million to provide delivered meals for the elderly and others most impacted by COVID-19.
Friday, August 7, 2020
Six year-old Bridger ended up with 90 stitches after getting between his 4 year-old sister and an attacking German Shepherd. Bridger spent 2 hours in surgery to repair his face and body. After the accident the young man told his dad, he would never hesitate to protect his baby sister.
Cue the waterworks.
Bridger's story quickly went viral and attracted some super-fans from Bridger's favorite superheroes. Chris Evans, who played Captain America in the Avengers films, reached out to the boy in his family after sharing the story on social media. Chris even sent Bridger his very own Captain America shield prop – from the Avengers! Bridger has received well wishes from Spiderman (Tom Holland), Star Lord (Chris Pratt), the Hulk (Mark Ruffalo) and Queen of Genovia, Anne Hathaway.
View this post on Instagram
Thursday, August 6, 2020
There's an unassuming mediterranean spot called Shawarma On-The-Go, which is inside a gas station on Magazine Street, where neighbors are treating folks to free, delicious food.
Shawarma On-The-Go owner Abbas Alsherees makes a habit of offering food to anyone in need. His customers wanted to join in on the blessing by paying for folks who can't afford a meal. Many customers will buy an extra meal when ordering – to help the neighborhood favorite survive the coronavirus – and to give food to neighbors who are hungry.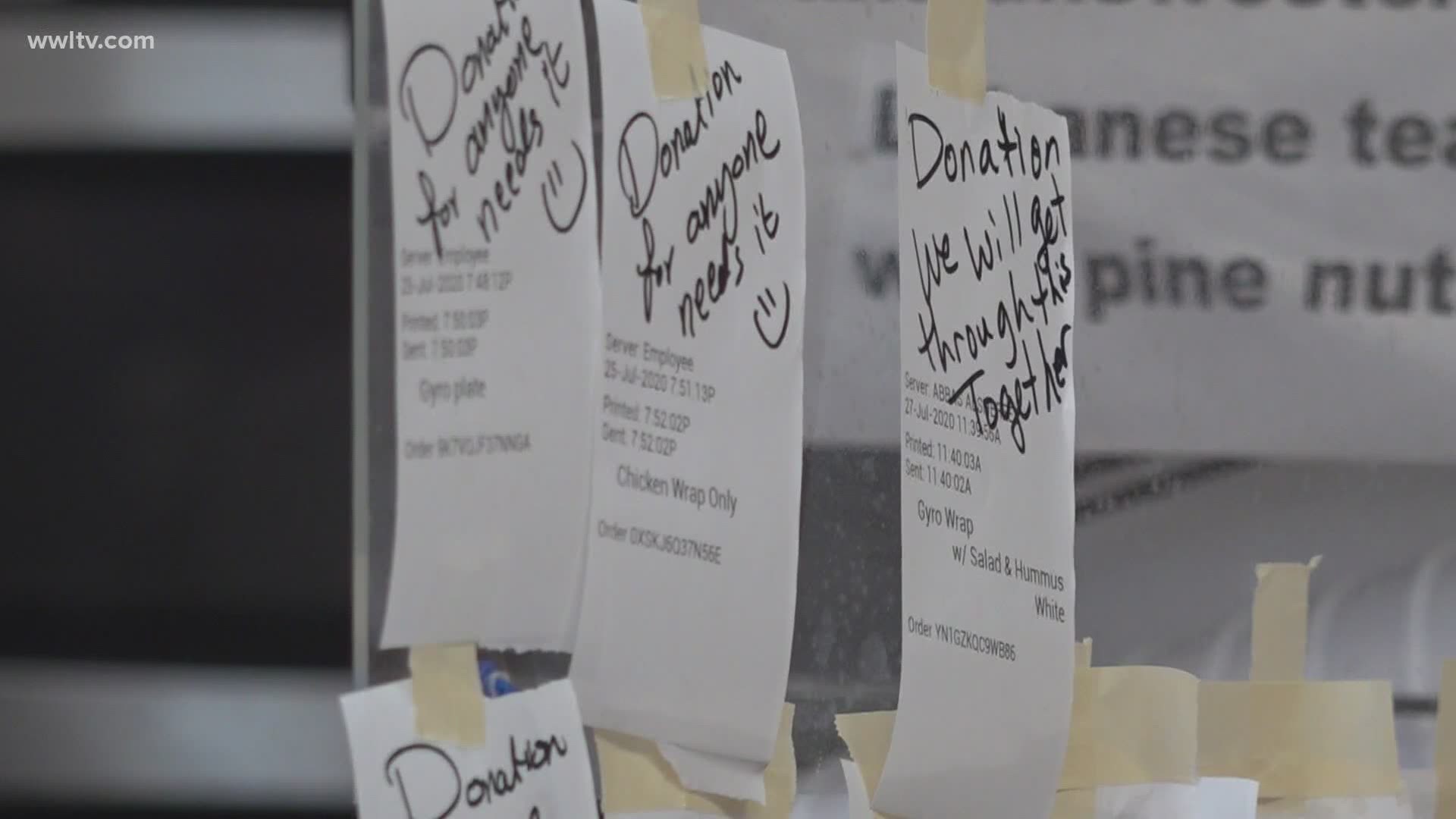 Most customers paying it forward leave a note to encourage whomever receives the blessing of free food. The extra meal tickets are taped up by the ordering counter – where anyone can claim free food, no questions asked.
What a beautiful way to both preserve a local restaurant AND take care of struggling neighbors.
Wednesday, August 5, 2020
One New Orleans jazz musician is fighting gun violence with the power of music. Shamarr Allen has issued a call to his community after a violent weekend in the 7th Ward – if you bring him a gun – no questions asked – he'll give you a trumpet.
Shamarr says that music was his way out of a world of violence – growing up in the Lower 9th Ward – and wants to extend the opportunity to his children's generation. Shamarr got his start at 13 years old with just a trumpet and a tip box at his feet in the French Quarter. Now he travels the world playing music for a living.
The trumpeter is working with New Orleans police Superintendent Shaun Ferguson to safely collect the guns and hand them over to NOPD. He's already exchanged four trumpets for guns and he'll purchase dozens more thanks to overwhelming support on a Go Fund Me account and sales from new 'Trumpet is my weapon' shirts.
Plus several of his musician friends are offering free virtual music lessons to the kids who participate in the program!
Tuesday, August 4, 2020
Cam Jordan is a team leader – an all-pro defensive end – and awesome mustache* grower. He sees the challenges faced by low income families this school year in New Orleans and is doing more than his fair share to help. Cam gave $25,000 to buy laptops for students who will need computers for distance learning this semester.
United Healthcare has matched Cam Jordan's gift – for a total of $50,000 to help families in New Orleans get the laptops and school supplies they will need!
*Seriously, just check out that 'stache!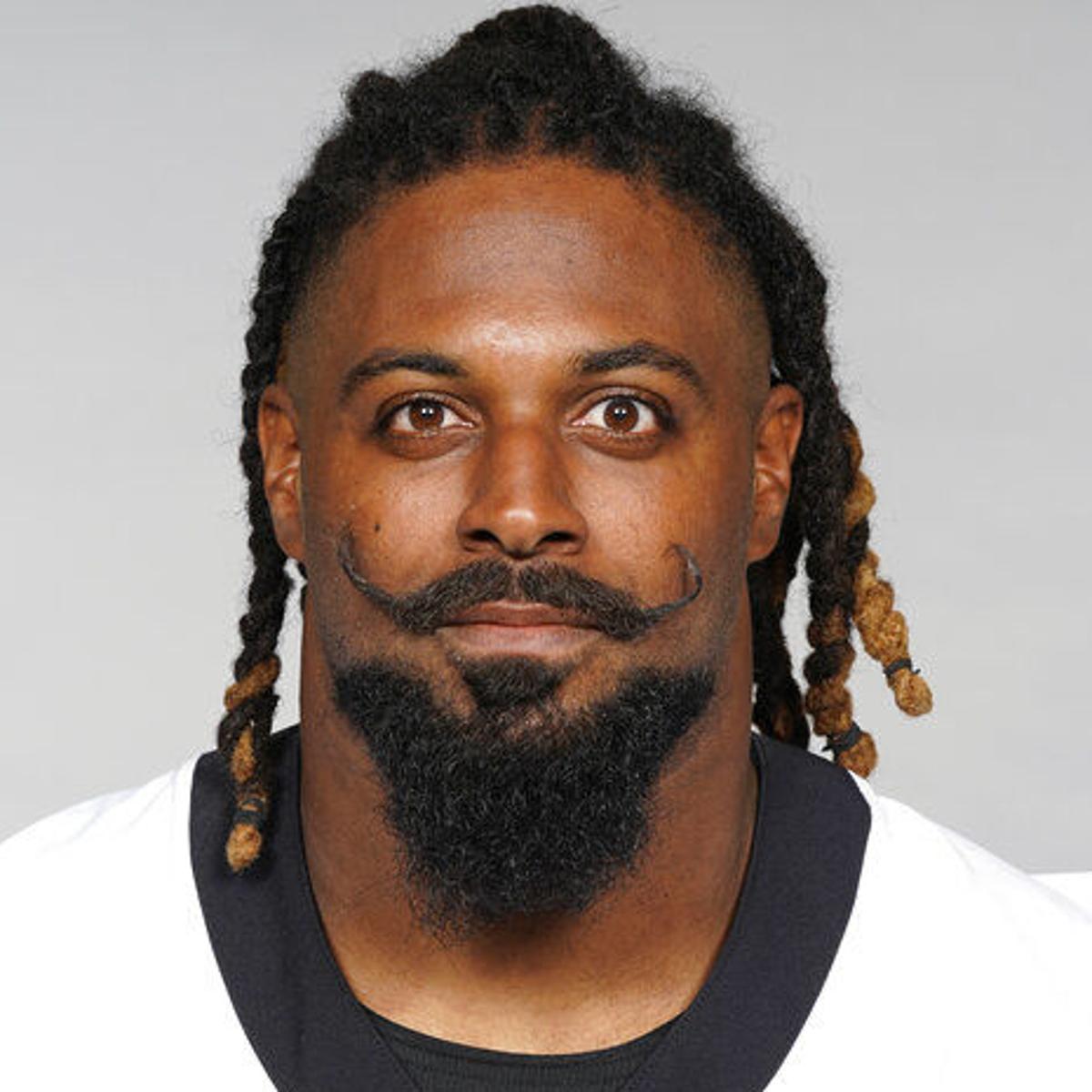 Monday, August 3, 2020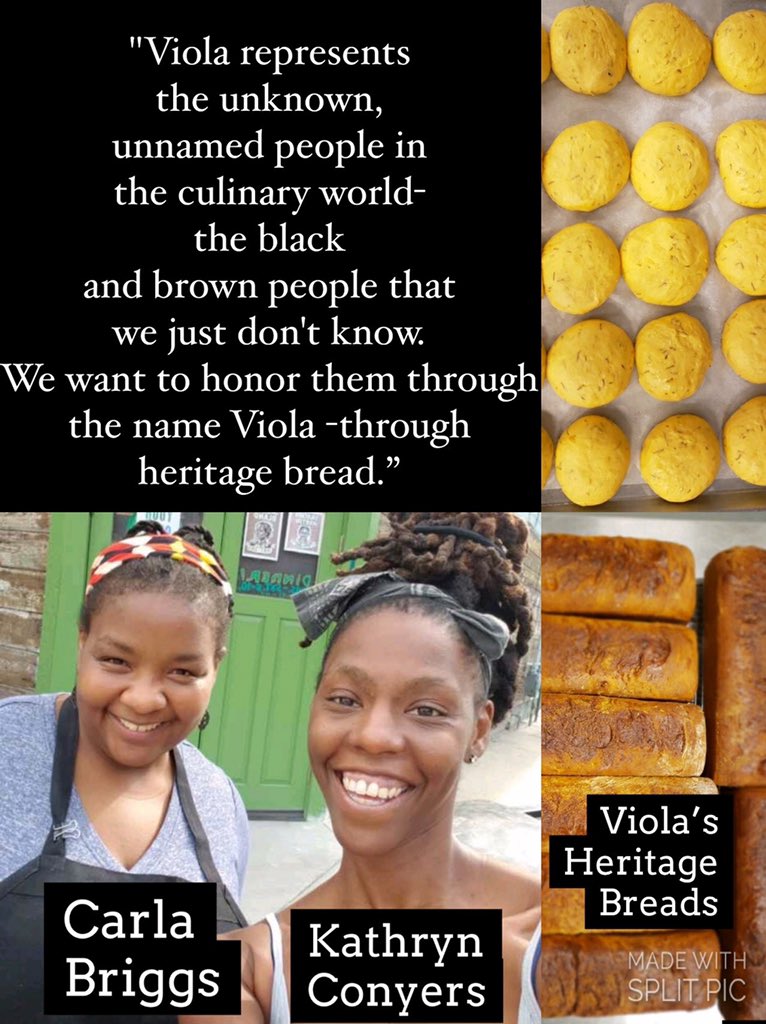 Times of struggle – like the ongoing pandemic – are also times of opportunity. When New Orleans native Kathryn Conyers kept finding empty bread shelves at her grocery store – she decided to learn how to make bread herself. And it turns out homemade bread is way more delicious!
Kathryn teamed up with her friend Carla Briggs, who is a real baker and they started a bread company called Viola's Heritage Breads. They make more than just sandwich bread – with brioche, sweet potato rosemary bread, cornbread and more. They churn out about 200 loaves a week. But Viola's Heritage Breads is more than just a burgeoning example of American ingenuity.
The company is proudly founded by two African American women who want to reclaim a proud heritage in food art – teaching other minority women the skills to both bake bread and run a business.
NEED MORE GOOD NEWS? Click Here for previous Today's Good News stories featured on LifeSongs!