Monday, July 6, 2020
A mom and her daughter both just graduated from medical school – and now they will become the first mother/daughter doctor duo to do their residency training at the same hospital – right here in New Orleans! Cynthia and Jasmine Kudji will do their residencies at LSU Health in New Orleans. Mom-Cynthia is focusing on internal medicine while her hot-shot daughter Jasmine is a surgeon.
Their journey is one of sacrifice and hard work – in fact they both went to medical school in different countries, but somehow, miraculously scored LSU Health to do their residencies.
They started their own blog to share their stories.  Seriously – this HAS to become a TV show!
---
Thursday, July 2, 2020
Paige Layle, a 19 year old eyelash technician is using TikTok to educate!
You see, Paige is on the autism spectrum, but many of her friends had no idea what she was living with. To spread more awareness about autism, Paige started posting educational videos on TikTok after observing hurtful videos making fun of people on the spectrum. Instead of lashing out at the hate, she decided to teach the unknowing public more about life with autism.  Paige posted a four-part series explaining how autism works and how the condition presents differently in women than in men. She also went into the broad spectrum of autism traits in girls.
Paige was diagnosed with autism at 15 years old. She says, "The diagnosis has changed my life for the better. I can understand myself so much better, which is so beneficial for social situations, school/work life, and most importantly being alone. I can now function alone and understand my emotions better."
At just 19, this young woman has more wisdom than most. Great job taking lemons and making a social media empire, Paige!
Wednesday, July 1, 2020
Crayola created the beautiful "Colors of the World" collection, which features crayon shades that more accurately reflect the diversity of young doodlers across the country. Before now, most basic crayon packs didn't include more than one beige and one brown crayon. But the new colors range from very light rose to deepest almond, with 22 shades in between.
Better save a spot on the fridge when they debut — these self-portraits are going to be good.
Tuesday, June 30, 2020
Officer Michael Rivers listened to a still small voice to show some kindness. And because he did, he was treated to an eye-opening meal on a roadside in North Carolina. Officer Rivers was patrolling his route when he noticed a homeless woman he had never seen before. She was wearing a shirt that read: "Homeless. The fastest way of becoming a nobody."
The officer drove on, but Holy Spirit moved him to turn around, drive back and ask if the woman had eaten yet. She said no, so he grabbed a few pizzas, came back again and took a seat next to her to break bread and share some conversation. They talked for 45 minutes straight.
The woman said her name was Michelle, and the pair talked about her family and her 12-year-old daughter, who is battling liver disease. Someone took a photo of the moment and shared it on social media, where thousands of people offered support and well-wishes to Officer Rivers for his kindness, and Michelle for her powerful message about the realities of homelessness.
Monday, June 29, 2020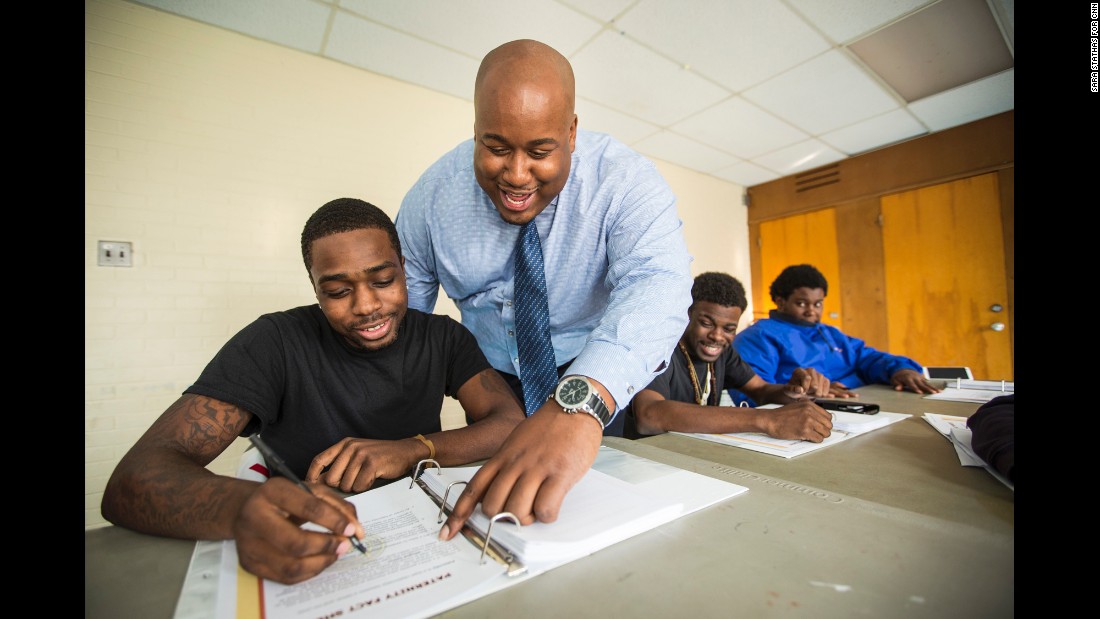 For the past decade, Sheldon Smith has been dedicated to helping young African American fathers live their best lives, for themselves and their children. Through his non-profit in Chicago, the Dovetail Project, he has taught hundreds of young fathers like himself parenting and life skills to become positive, responsible role models.
When Covid-19 hit, and then was complicated even more by painful race-related police events, it became clear Black fathers would need a different kind of help. Smith and his team started what they call the Fatherhood Relief Fund, which provides necessities like diapers, baby formula, wipes and boxes of food.
Since April, Sheldon says they've helped more than 2,500 dads and their families. "Black fathers are important," he says. "We have to continue to believe and work together."
But this sort of community service is to be expected from Sheldon Smith. Afterall he was a 2016 CNN Hero!
Wednesday, June 24, 2020
Acia Williams has known her friend and mentor Chet Bennett for 20 years. He owns the Washington, D.C. beauty shop where she started her career and worked as a manager. Well, at least, he used to own it.
Back in 2018, Chet Bennett found out he needed a kidney, and Acia was moved to apply as a donor. When she came back as a match, she didn't hesitate, and the pair went through a successful transplant procedure the following April.
That's the kind of gift that's hard to top, but Chet managed: He gave Williams the salon, which she had always dreamed of owning. "I can't begin to thank you enough for you giving me life," Chet said in a message to his friend. "But we can start with you making your dream a reality by having your own salon."
Tuesday, June 23, 2020
A little girl named Ryleigh noticed abandoned shopping carts piling up outside her Walmart and it totally irked her. There was only one employee out on the hot asphalt collecting the buggies. His name was CJ. So Ryleigh asked if she could help – and the pair worked side by side for about 30 minutes, clearing up the entire parking lot and finishing the job with a high five!
When CJ asked why she wanted to help, Ryleigh replied "We are supposed to be kind!"
A few days later Ryleigh and her mom were back at Walmart when CJ spotted her and gave her a thank you card and $20 for her hard work! That of course earned CJ squeals of joy and a big hug.
Monday, June 22, 2020
Like many Americans, Greg Dailey lost his main source of income in the recent wave of coronavirus restrictions. But he has turned his second job delivering the paper, which he's held for 25 years, into a bustling lifeline for senior citizens.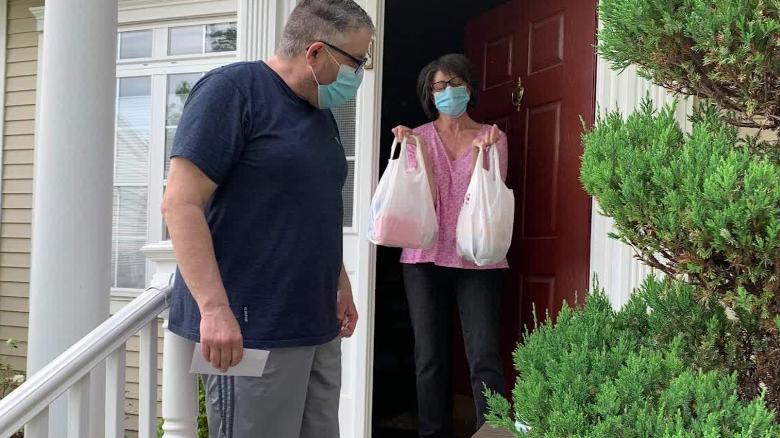 Greg realized that if some of his elderly customers had trouble getting the paper in the morning, they most likely were having even more trouble getting groceries. He sent a note to more than 450 of them offering his help in picking up supplies.
Since then, Greg Dailey, with the help of his family, has made more than 500 trips to the grocery store. The family hopes they can open up their frame shop again now that restrictions are being lifted, but he knows there will still be a need for his services. To make sure his older friends stay fed and connected, Greg is working with the organization Love-A-Senior to establish a local chapter of the group.
Friday, June 19, 2020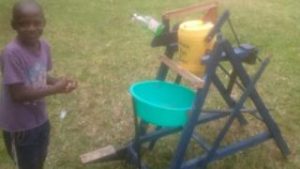 A 9 year-old Kenyan boy named Stephen Wamukota earned a presidential award for inventing a hands-free hand-washing station!  Stephen was watching the news on TV and learned about how the coronavirus spreads. The clever, science-minded builder got some wood from his dad, a water cooler and whipped up a custom hand washing station.
The foot pedal lets you control water flow so you don't have to touch anything but soap and water with your hands.  This kid is NINE!  In fact he is the youngest recipient of the Kenyan Presidential Order of Service Patriotic Award.  Stephen hopes to become an engineer when he grows up. (Sounds like he already is an engineer!) 
Thursday, June 18, 2020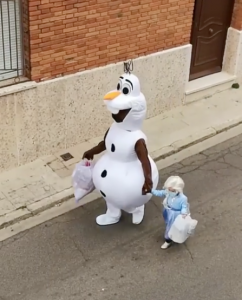 During quarantine, the opportunity to put on anything other than sweatpants didn't present itself very often. So, one dad and his daughter took things into their own hands.
Three-year-old Mara and her father Jaime live in Spain, and they have taken dress-up to a whole new level while staying home. Since the father-daughter duo's only daily outing is to take their trash bags and bin to the curb, they've begin making the most of their driveway trek by wearing different costumes every day.
So far, they've taken the trash out dressed as everyone from Disney characters to Marvel Superheroes; bugs, robots, dinosaurs and more. Dad Jaime has been sharing photos and videos of their costumed adventures on his Instagram page, and neighbors and fans around the globe are loving it – and wondering how big their costume closet must be?!
Wednesday, June 17, 2020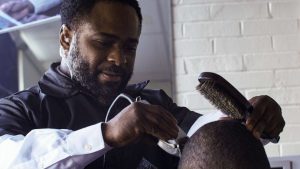 Terrance Newton believes that 90 percent of what he knows in life, he learned in the barbershop. Growing up, it's where he learned how to listen to others and respect his elders. "Of course we would have barbershop talk like sports and politics, but as far as life-wise, when I would go to the barbershop, the conversations with me and my barber were about me staying out of trouble, my grades, and what's happening in the community," he says. 
When Mr. Newton became principal of Warner Elementary School in Delaware last year and saw the high rate of suspensions and behavioral problems, he decided to bring the barbershop to the school. 
Literally. He set up an area with clippers, combs, and grooming capes, and sees kids throughout the day, doling out haircuts along with advice. 
He wanted to do something that wouldn't only change students' behavior, but that would also create a bond between him and them. "This is not just a barbershop for me," he said. "This is my mentoring sanctuary."
And it's working. Progress is seen not only in the behavioral department, but the students are also progressing with their classmates, talking and connecting with one another for the first time. Parents have noticed, too, saying they're seeing their kids motivated to make positive changes. Noticing a need and stepping in with love in action. That's what leads the charge for real change.
Tuesday, June 16, 2020
The G.I. Joes always told kids that "Knowing is half the battle." The more we educate ourselves on any topic, the better chance we have to invoke change. Whether that is social justice issues, racism, inequality or even drug abuse.
The battle against opioid addiction in SELA got international attention thanks to a documentary on Netflix called The Pharmacist. With all eyes on The Parish – the St. Bernard Sheriff's office announced a partnership in the fight against drug abuse. They've teamed up with New Orleans Mission for "Operation Angel " – which takes addicts to the Giving Hope Retreat Center in Lacombe to get clean through a faith based program.
At Giving Hope Retreat Center, small groups of 20 go through a year long process of getting clean and focusing their lives around God. Dan Schneider, who produced The Pharmacist for Netflix praises this program as a "huge step for his home parish." The St. Bernard Parish Sheriff's office says they want to see more people in recovery instead of behind bars.
Monday, June 15, 2020
As graduation day came for Nathaniel Moore, a physician's assistant at the University of Vermont, Burlington, he wondered why his graduation gown couldn't be repurposed as a piece of personal protective equipment for his colleagues at the hospital where he worked. Attempting to help other frontline health workers, Moore started Gowns 4 Good, a charity which has been donating gowns to hospital facilities that lack the necessary PPE to safely operate during the coronavirus outbreaks.
Graduation gowns seem more effective than other PPE alternatives given their length, sleeves, and easy zippered access, So class of 2020 – wear the cap then donate the gown.
Friday, June 12, 2020
A big question that has been frequently asked ever since the tragic killing of George Floyd is "What can I do?" Not everyone can or would march in a protest against racial injustice – but everyone CAN make a difference in their community.
18-year-old Antonio took to the streets of Buffalo at 2 in the morning – not with a bull horn or picket sign, but with a broom in hand to clean up the trash left from the protests. And after 10 straight hours of sweeping up the debris, Antonio's neighborhood was back to tip top shape.
And this kind gesture was noticed! Other members of the community have rallied to reward Antonio with a new car, a year's worth of auto insurance and full scholarship to a Buffalo-area college!
Thursday, June 11, 2020
Well-known local jeweler Jose Balli creates sterling silver jewelry showcasing Louisiana's beauty. Now Balli is commemorating the pandemic by launching the "Quarantine Kit" bracelet It includes charms like the "stay at home house, the mask…and the toilet paper."
Fifty percent of the proceeds go to Hands on New Orleans, which brings meals to the homebound, low-income seniors and the chronically ill. Balli also created an "Angel of Hope" charm. 50 percent of those proceeds will go to the Northshore Food Bank in Covington. That charm has already sold enough to feed 2,700 families.
Wednesday, June 10, 2020
Many landlords around the country have been doing everything they can to help their tenants out during this season, but one landlord in Michigan named Alan took that one step further. One occupant in his building, Christina, is a mom of four who hasn't been able to work during the pandemic. She was struggling bad so Alan took the liberty to not only suspend her rent payment for April, he surprised his tenant with bags and bags of groceries.
Christina said, "I get a text saying go to your front porch please. And I see this I couldn't tell you how I feel right now. Milk, potatoes, fresh and dry goods and diapers: He covered it all. GOD BLESS YOU."

Tuesday, June 9, 2020
Loneliness was already a national pandemic before the Coronavirus pandemic hit, but now loneliness is running rampant and a group of Canadian high schoolers are hoping to break this trend of loneliness amongst older adults by forming a hotline that anyone can call into.
They're calling it the, "Joy4All Project." Anyone can call the number at 1-877-JOY-4ALL to play pre-recorded jokes, stories, guided meditation and educational messages. Young people are encouraged to submit their own messages and recordings at joy4all.ca!
Monday, June 8, 2020
Protests erupted around the world after the brutal killing of George Floyd in the suburbs of Minneapolis two weeks ago. Anger boiled over into riots and looting, which caused a lot of damage. Some of the damage happened at grocery stores – essential to providing food to the communities still battling the coronavirus.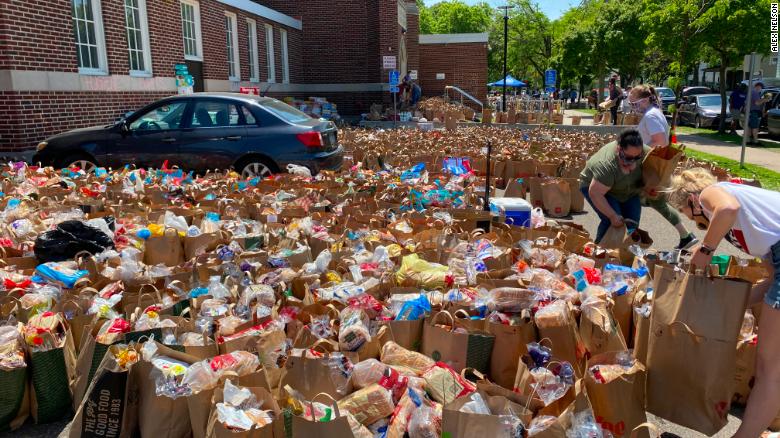 To help feed the community, Sanford Middle School hosted a food drive, hoping for 100 grocery bags to feed 100 families. But love poured out and the entire parking lot was piled high with donated food. The line of cars to drop off food stretched for blocks in every direction!
They were able to collect literal TONS of food, sort and distribute to the community and then donate even more to a local food-support nonprofit to meet even more needs. This gift of love happened exactly where hurt and violence had broken out only days before.
Love conquers Hate. Love conquers Hurt.
Friday, June 5, 2020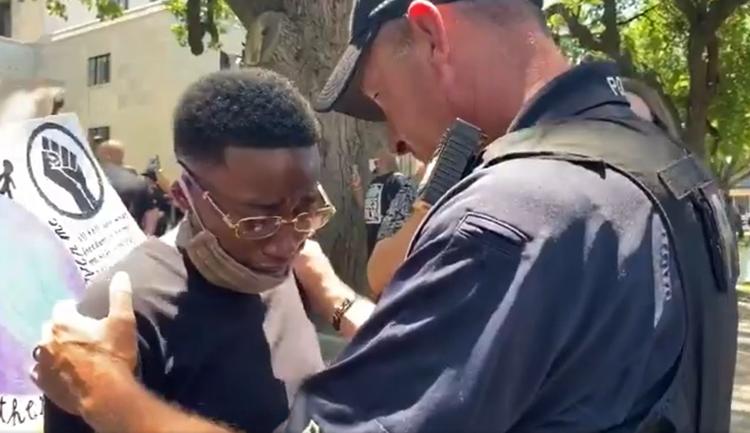 Our world is broken and in desperate need of healing. This is so evident through the many demonstrations happening across our nation. A video of one such event in Shreveport has gone viral.
One of the protesters, feeling the emotional weight of it all, was approached by a police officer, who told him, "I feel your pain. We're here with you, and we're here to help you. We're all here together."
The young protester broke down in tears and the two hugged, sharing a powerful, emotional moment. Love is the only thing that can drive out hate. Let our love for one another be evident for all, as we share the hope we have in Jesus with our hurting community.
#ShreveportProtest Confederate statue supporters were also at the protest.

After speaking with them, this protester & a SHREVEPORT officer had an emotional connection with everything happening in America.

A moment between two strangers ❤️ pic.twitter.com/NWUmnaNAUh

— Jade Jackson (@IAMJADEJACKSON) June 1, 2020
Thursday, June 4, 2020
The people of New Orleans remained peaceful over the weekend as they came together in getting out their message against the unnecessary death of George Floyd. In Jackson Square on Sunday afternoon, several New Orleans pastors led members of their congregations and others in worship after coming together in prayer as they kneeled for half an hour.
"We want to show unity by falling on our knees. We pray and call out to God, asking him for his spirit of unity, spirit of love, the opposite of the spirit that's infecting our nation."
It's about showing love over hate while taking a stand against prejudice, violence, and abuse of power. Only light can make the darkness leave. Only love can drive out hate.
Let's always look for ways to show God's love to others, and share the hope we have in Him.
Wednesday, June 3, 2020
Burnell Colton was born and raised in the Lower 9th Ward of New Orleans. His community was wiped out by Katrina 15 years ago. But Burnell was determined to help bring his home back to life. He devoted his life and savings to helping.
With his wife's help, the power-couple opened up Burnell's Lower Ninth Ward Market – a grocery store with an attached laundromat. When the coronavirus deeply impacted the jobs of people in his community, Burnell has continued to provide food and help for them. He's been accepting IOU's and running tabs for folks who couldn't pay.
When he caught a woman trying to steal food, he didn't call the police – he gave her a broom and the chance to earn her keep. Reports of the Colton family's generosity have been reported in national news and financial help has poured in so that he can continue his good work. And while humbled, Burnell and his wife Keasha are honored to have the chance to serve their community.
Tuesday, June 2, 2020
Social distancing rules have prevented those cookie peddling girl scouts from cornering us the exit of the grocery store – but you can still get your fix, now more easily than ever, thanks to online sales!
You can purchase cookies for yourself – or buy them and ship them to loved ones in quarantine all from girlscouts.org. I honestly can't think of a more loving gesture than someone sending me boxes of Samoas and Thin Mints in the mail!
Cookie sales are one of the major ways the Girl Scouts fund their investment in the young women of America. During this time of social distancing the organization has created Girl Scouts at Home to offer self-guided activities for girls stuck at home. Girls can search by age group or topic to keep themselves engaged and growing instead of melting away in front of the TV.
Monday, June 1, 2020
This wedding season has not at all been what brides and wedding planners have meticulously calculated for. The world shut down in a global pandemic. But some still chose to walk down the aisle, even if loved ones could not gather to celebrate the moment.
Clare walked down the empty aisle, her father wearing a face mask as he handed her to fiancee Mel. It was a quiet ceremony – pictures of loved ones taped to their spots in the pews of the little chapel. The entire event was live streamed so their friends and family could be there, without being there. But Clare and Mel's friends had a secret.
When the newly married couple exited the chapel, they found a PACKED parking lot of cars honking and cheering – filled with the online attendees, who had secretly arrived during the ceremony. The couple was able to have their first dance as their parked friends snapped pictures from their cars.
This power couple didn't leave for their honeymoon – that's on hold. Instead they both went back to work as nurses on the frontline, battling COVID-19 in Louisiana hospitals.
Wednesday, May 27, 2020
Katie Ricca teaches at North Bay Haven Charter Academy. She had been holding lessons online with Zoom, in addition to an evening storytime for her students. During one of the storytime sessions, she noticed one of her students, 7-year-old Hannah, was down and depressed.
Wanting to check on he student, Mrs. Ricca paid a visit to Hannah's home and sat in her driveway while reading and talking with the seven year old. They obeyed social distancing guidelines and stayed six feet apart the entire time. But still, the pair chatted, read books and just talked. Just that little bit of normal meant the world to Hannah.
Mrs. Ricca has FIVE kids at home and still managed to make time and sit in a driveway for an hour to make sure Hannah was okay. Thank you to every teacher who has gone above and beyond this pandemic, showing care and love to our children!
Tuesday, May 26, 2020
Jasmine Oliver is a domestic violence survivor. She grew up in foster homes and has lost two relatives to substance abuse. Now a social work student and entrepreneur, Jasmine used her personal savings and her life experiences to open a transitional home for women. Her experience inspired her to buy a house at an auction and has been raising money for renovations.
But why stop there? After opening her transitional home, Jasmine used her $1200 coronavirus stimulus check to help feed Louisville's homeless population. Her community couldn't believe Jasmine was using her stimulus check for others, but her philosophy is: always be willing to help others.
Jasmine Oliver handed out food to people near Wayside Mission last Friday afternoon, using her food truck to find new and creative ways to feed more homeless people in her community throughout the pandemic.
Monday, May 25, 2020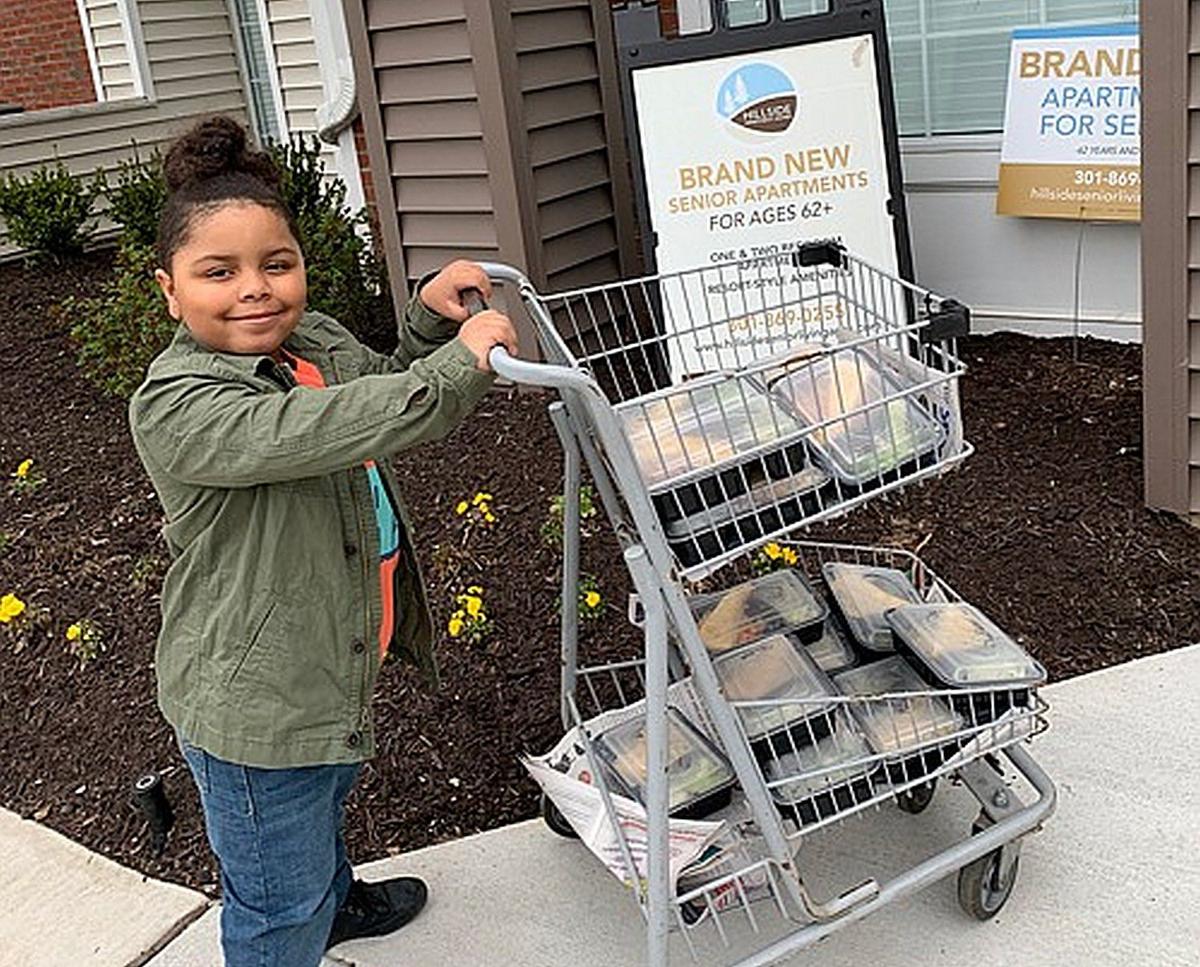 Cavanaugh Bell of Gaithersburg, Maryland is one busy 7 year old. He spent $600 of his own money, saved up from past birthdays and Christmases, to buy and put together 65 COVID-19 Carepacks. He was also able to provide 31 hot meals from a local restaurant to serve the seniors in his community, as well as help local businesses impacted by shutdowns.
The 7 year old says he was inspired by his grandmother, who is his best friend. Cavanaugh's grandmother had been walking to the grocery store every day, and he thought she shouldn't be doing that during the coronavirus pandemic. So the young man decided to make care packages for the senior citizens that live in his community, to make them feel safe. Cavanaugh says he likes seeing the reactions of his grandmother's friends, because it makes him feel beautiful inside.
The packages include toiletries and other household essentials for the pandemic, including cleaning supplies. This is not the first time Bell has taken the initiative to help others. In addition to aiding his local seniors, he helped feed 90 students in need through his nonprofit Cool and Dope, which focuses on eradicating bullying around the world and providing for senior citizens in need.
Friday, May 22, 2020
A little longer than a month ago, Tonie Williams thought she had a sinus or upper respiratory infection. Then her doctor told her she needed to be admitted to Tulane Medical Center, suspecting she may have had COVID-19.
Tonie tested positive, and she got sicker. Her breathing got tougher. Williams feared the worst. One of the toughest parts for her was the isolation. She lost hope – but then in walks this little nurse named Stephanie. Nurse Stephanie showed compassion in big and small ways – whether it was positive words or a touch on Toni's forehead – it meant everything.
After 11 days in the hospital, Tonie was able to go home. But she didn't forget the kindness of her Nurse Stephanie. Thanks to a local TV station and Zoom, the two have managed to stay connected. And most importantly Tonie was able to share with her nurse that she knew she was alive because of the Hope that her nurse had given her.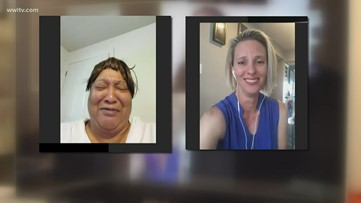 Thursday, May 21, 2020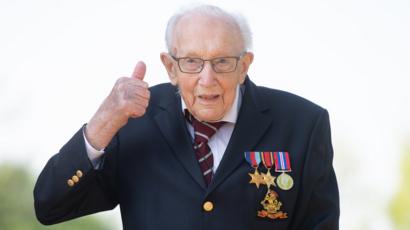 Captain Tom Moore is 99 years old and a veteran of WWII. His daughter was concerned that he wouldn't get needed exercise during the pandemic lockdown, so she developed a fundraiser for the British healthcare system to inspire her very patriotic father to work out. She told Captain Moore that for every lap along his garden track he completed, she would donate a pound (about $1.50) to the National Healthcare Service. His goal was to do 100 laps before his 100th birthday.
Each day, aided by his walker, Captain Moore hit the track. His daughter was so impressed she created a JustGiving fundraiser page so that others could root for her dad as well, while making a difference for the British healthcare system.
Flash forward a few weeks – the fundraiser spread by word of mouth – got picked up by local news and trended online. Now over 1 million people have donated, raising over 40 MILLION POUNDS!  Captain Moore even caught the eye of Prince William, who called him a "one-man fundraising machine." And after a huge push by the very proud British public, Captain Moore is to be knighted by the Queen of England!
Wednesday, May 20, 2020
The Greater New Orleans Science and Engineering Fair Grand Sweepstakes recipient and Regeneron International Science and Engineering Fair 2020 (ISEF) competitor, Grayson Barron, should be getting ready for ISEF. Sadly, due to the COVID-19 outbreak, the event was cancelled. Grayson, along with two other John Curtis Christian students, Rachel Pizzolato and Collin Guggenheim, will not get to attend – and it was a phenomenal year for JCCS who received three of the four slots to attend ISEF!
Is Grayson staying home and doing nothing? Absolutely not! Instead, Grayson and Trey Curtis, members of the John Curtis Christian STEM club, are busy printing 3-D face mask fasteners for healthcare workers. His high school adviser posted what the boys were doing on FACEBOOK and they were overwhelmed with the requests.
Almost 400 fasteners have been printed and delivered to Ochsner Respiratory department, Children's Hospital NO, Fresenius Kidney Care Center NO, Poydras Home NO, Hammond First Responder's volunteer group, Ochsner ER Marrero, Lakeview Regional Medical Center Covington, 9th Ward Baptist Health Clinic, EMT's from New Orleans, Ochsner Hospital Baton Rouge, Ochsner Baptist ER NO, ICU at Lake Charles Memorial Lake Charles, Our Lady of the Lake Baton Rouge, OB/GYN clinic in Slidell, New Orleans morgue, Touro Hospital, Fresenius Kidney Care Center NO, and also former John Curtis Christian students in nursing schools from LSU, Southeastern, and Holy Cross. Orders are still coming in!
Georgana Salas at Children's Hospital said, "We received [the mask fasteners] and they were much appreciated and a huge hit. They are a lifesaver!" The gratitude is pouring in from hospitals faster than the boys can deliver the next batch!
Tuesday, May 19, 2020
Tennessee Williams wrote that "time is the longest distance between two places."
That's a thought that students are too familiar with now, weeks after they have been removed from their daily routines. Gov. John Bel Edwards has said all schools will remain closed the rest of the academic year and large gatherings are forbidden as the state tries to get the outbreak of COVID-19 under control.
That means the class of 2020 won't get to celebrate milestones such as senior prom or graduation ceremonies — at least for now.
Then one day Sophie B. Wright Principal Sharon Clark, surrounded by a handful of teachers on a school bus decorated with blue and gold balloons floating above it, decided to zig-zag their way to the 112 homes of every Wright senior in the class of 2020. And each visit was a surprise as the bus barnstormed its way around New Orleans
"We want to say congratulations to you," Clark told the graduating seniors who stood behind a yard sign planted firmly in the lawn, customized with her name on it. "Be bold, be courageous and be your best," the sign read.
Principal Clark says, "When your students can't come to you, you go to them."
Seniors were able to receive their diplomas, their cap and gowns and special gifts from the principal in a drive-thru ceremony. The goal, though, is a traditional graduation ceremony in the school's auditorium in July or August.
Monday, May 18, 2020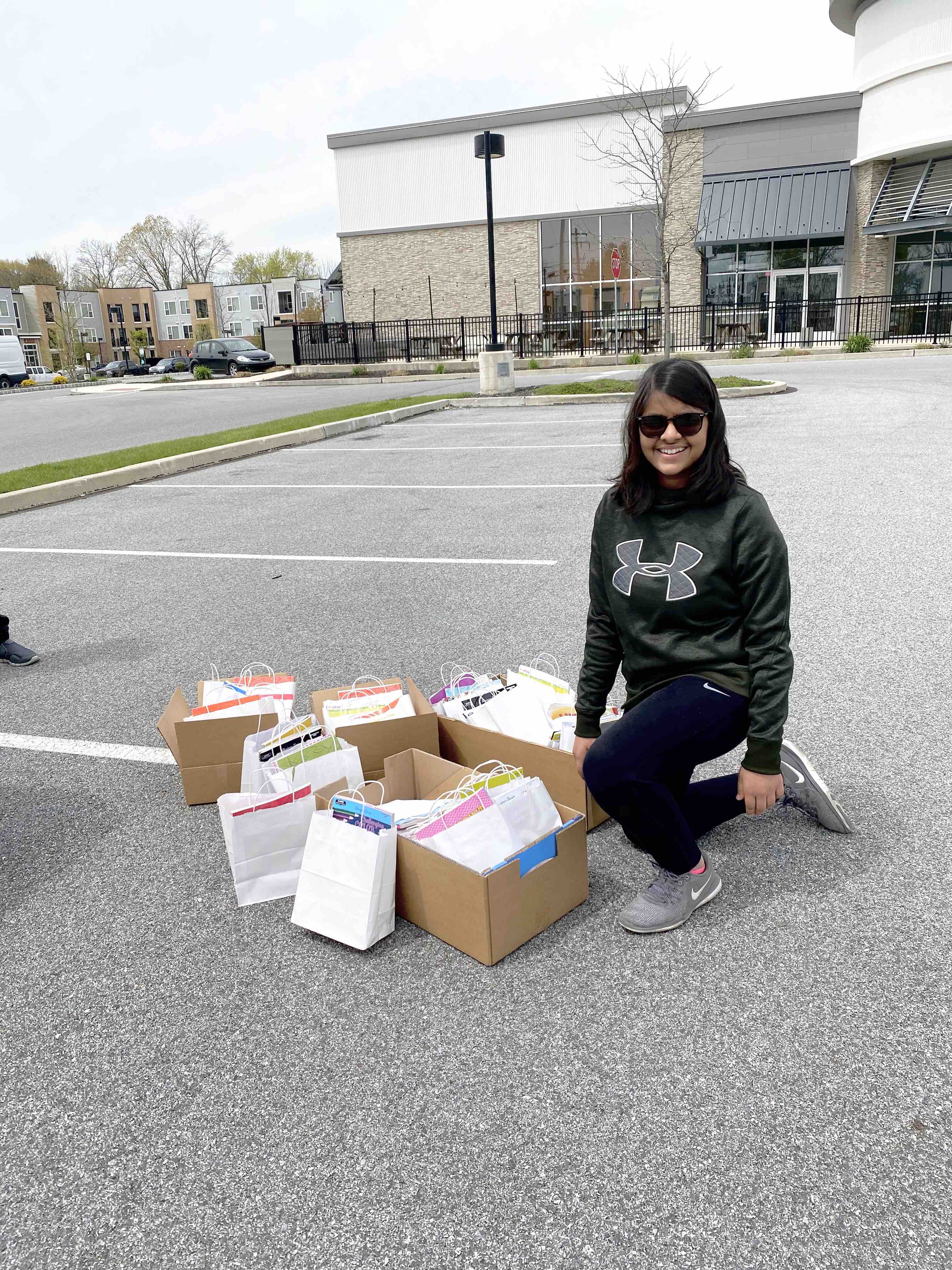 A 15-year-old High School student is doing all she can to help senior citizens during the coronavirus pandemic. Hita Gupta started brightening days at nursing homes, one coloring book and puzzle at a time – using her own money!
Nursing homes throughout the United States are limiting seniors' interaction within the building and visitors are also prohibited, which is causing feelings of loneliness and isolation for many residents. So Hita decided to cheer seniors up and let them know that the community cares about them during this difficult time. She started sending uplifting handwritten notes and packs containing a puzzle book, a coloring book, and colored pencils.
Hita puts all of the packages together along with her 9 year old brother. She got the idea for the project because she has volunteered at a nursing home since her freshman year. Her care packages have reached a total of 14 nursing homes so far. Her nonprofit, "Brighten A Day," has been raising money to send "love, hope and joy through cards and gifts" to more than 50 places in her home state, as well as West Virginia, Delaware, Ohio, New York, New Jersey and Maryland. So far, Brighten A Day has reached 2,300 kids and seniors in children's hospitals and retirement homes.
Friday, May 15, 2020
Health care workers and other essential personnel on the front lines during the coronavirus pandemic are considered heroes. Now Mattel is making it official with a new line of action figures and toys.
The Barbie and Hot Wheels toy maker has a new roster of #ThankYouHeroes Fisher-Price action figures and Little People figurines starring doctors, nurses, emergency medical technicians, grocery workers and delivery drivers. The toys, available for preorder now through May 31 on Mattel's website, are expected to ship to consumers by year's end.
The net proceeds ($15) from each sale will go to #FirstRespondersFirst, an effort to support health care first responders that started last month.
Thursday, May 14, 2020
A Facebook group called RVs for MDs s was created on March 24. As of April 2, the group already has nearly 12,000 members, and it doesn't take much scrolling to see the generosity coming through in waves. There are posts from literally all corners of the U.S for everything from trailers to large RVs, and in some cases, offers to transport them wherever they're needed. As of this article going live, the most recent post isn't for a trailer or motorhome at all – it's for a fully furnished one-bedroom apartment not far from Buffalo, New York, ready to go for any healthcare worker needing to quarantine from others. Amazing, just amazing
While Facebook might not be known for doing much good in this world, this group of RV owners are helping to make a difference in the lives of those on the frontlines of the coronavirus outbreak. There's no place like a motorhome, when you can't be in your home ..Thanks to these generous owners many front line friends get to rest close to home!
Wednesday, May 13, 2020
Whether it was the end of a long day or the start of a longer one, thousands of shoppers during a designated hour for first responders at Southeastern Grocers stores left the store with one less thing to worry about one night recently. Their groceries were paid for by the company.
Southeastern Grocers, the parent company of Winn-Dixie, and it happened in all 7 states where the company has stores.
Anthony Hucker, the President and CEO, said in part, "Our heroic health care professionals and first responders are on the front line every day as they work tirelessly to make our communities safer, and we want to do our part to thank them. We were inspired to pay it forward and hope to inspire others so we can continue to lift spirits during this difficult time." The inspiration for this came from filmmaker and actor Tyler Perry, who paid for groceries at 29 Louisiana Winn-Dixie stores last week. The company hopes this inspired act will allow others to consider paying it forward.
First responders have a dedicated shopping hour from 8 pm – 9 pm at all Southeastern Grocers stores Monday and Tuesday
As a community, we are stronger together and will win together with kindness.
Tuesday, May 12, 2020
In a brilliant act of generosity, an anonymous donor was able to stimulate the economy and inspire hope by providing each Earlham Iowa household with three gift cards to local businesses, totaling $150 in food; totalling about $82,000 in donations.
Amidst the COVID-19 shutdowns, the residents of Earlham—a city 30 miles west of downtown Des Moines with a population of 1,450 people—have been struggling to cope with shuttered businesses and social restrictions.
That's why Earlham Mayor Jeff Lillie was astonished to receive a call from a friend in late March saying that an unidentified benefactor wanted to pump some money into the local economy by giving away gift cards to local businesses. At first, the donor wanted to give away 100 gift cards to West Side Bar and Grille, local grocery store Hometown Market, and the newly-opened Trostel's Broken Branch restaurant. An hour after discussing his plans with the mayor, the donor upped his offer to 250; another hour later, he said he wanted to donate 500 gift cards. When Mayor Lillie mentioned that there were 549 households in town, the donor agreed to give gift cards to every single Earlham family.
To the Mayor's astonishment, however, the donor did not just end up giving a single gift card to every household—he ended up giving away $50 gift cards for each local business to every Earlham residence.
The gift cards have already begun to make an impact around the town.
Monday, May 11, 2020
A truck driver in Hartwell, Georgia, is making sure his neighbors do not go hungry during the coronavirus pandemic.
On his way home last week, Lentravius Geer began thinking  about how the ongoing health crisis  was affecting families in his area.
I was riding and a thought hit my mind like, 'These kids are out of school, and parents don't have jobs.' What could I do?" he said.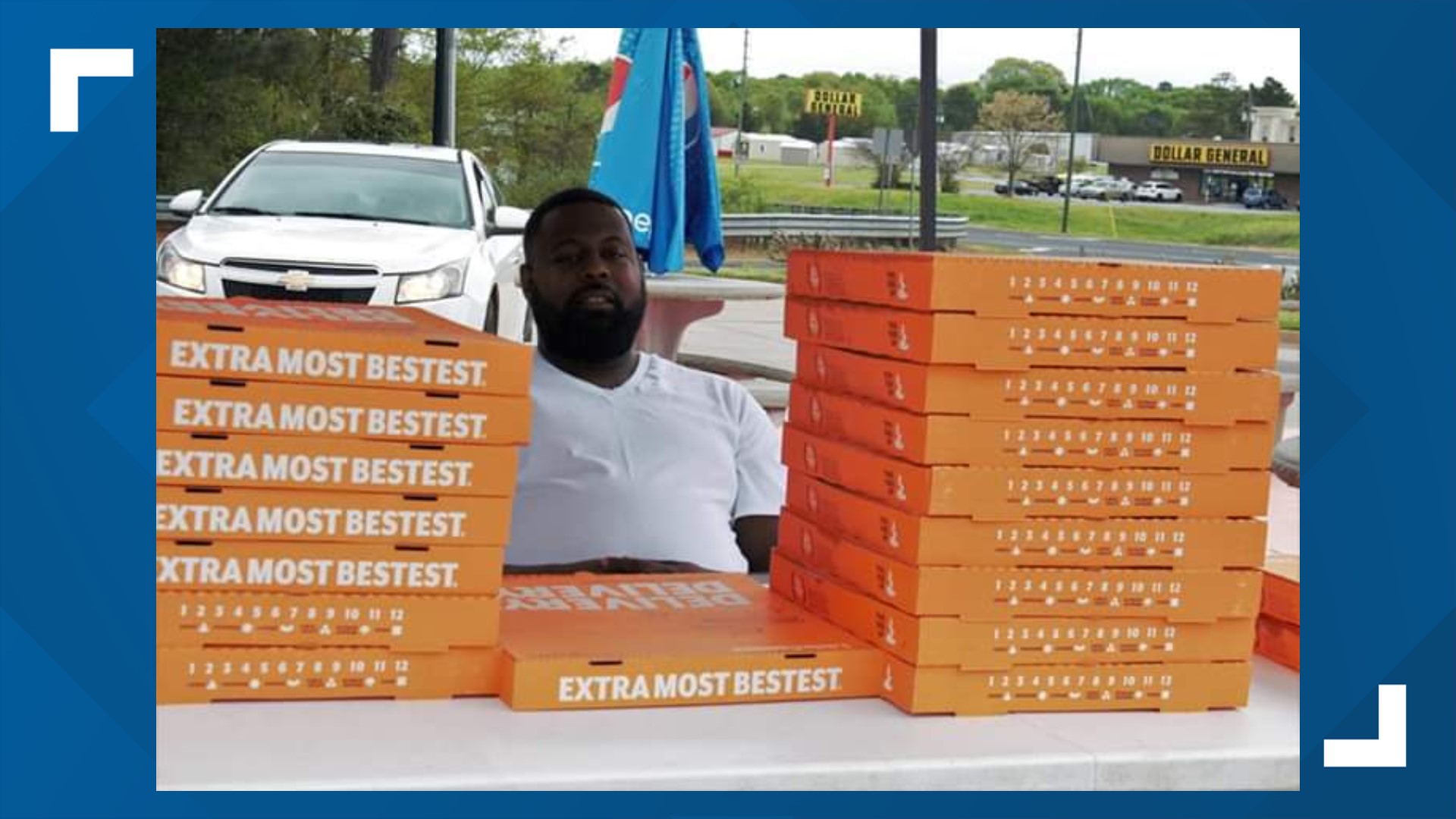 The following day, Geer, whose truck has been supplying Sam's Clubs during the pandemic, went to a Little Caesar's restaurant and paid for 100 pizzas that he handed out in the drive-thru while doing a Facebook live video
Geer said because of his own background, he knew some of the difficulty those who came to the restaurant were experiencing.
"I've been through things a lot of people come back from and if you Google my name and Clemson, South Carolina, you'll be able to see a lot about that," he noted.
Geer adds , "When you're moving fast, you don't know how to find your way. So God had to sit me down and get my attention. And he started speaking. And I started speaking back," he recalled.
Now, Geer owns his own trucking company and has raised enough money to buy nearly 500 pizzas for families in need since going live on Facebook in the restaurant's drive-thru window.
"I had a lot of room in my life for God to work, and he made it happen," he concluded
Friday, May 8, 2020
The COVID-19 pandemic has upended the way Americans celebrate holidays, with many missed moments of togetherness as a result.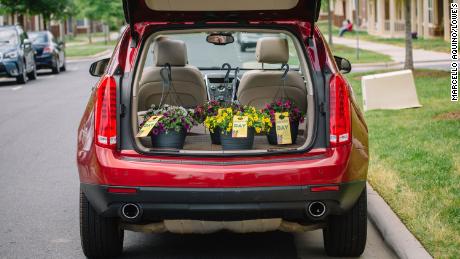 In an effort to show appreciation to the moms who can't be together with their families this Mother's Day, Lowe's is showing its appreciation for moms who live at care centers by donating $1 million worth of flower baskets this Mother's Day nationwide. In total, Lowe's is donating more than 100,000 baskets of flowers from its network of small business growers and nurseries and providing them to more than 500 senior living facilities across the country to make sure our most vulnerable moms feel loved, while also supporting our network of small business growers and helping support earnings for Uber drivers.
Officials with Lowe's said they hope the bursts of color in the unexpected gifts deliver a little spark of joy to some of those hit hardest by the coronavirus pandemic.
Thursday, May 7, 2020

The people most vulnerable during the coronavirus pandemic got an amazing surprise one morning recently when they found entertainment mogul Tyler Perry had paid for their groceries.
Perry footed the bill for elderly shoppers at 73 grocery stores in Louisiana and Georgia: 29 Winn-Dixie locations in Louisiana and 44 Kroger grocery stores around the Atlanta area.
Winn-Dixie customers shopping during the store's designated  senior hour were reportedly shocked when they went to check out and were given a note that their purchases had been completely covered by Perry, the New Orleans-born writer, actor, producer and comedian behind the "Madea" series.
This isn't Perry's first act of generosity.
Earlier this week, Perry gave $21,000 in tips to 42 out-of-work servers at Houston's West Paces location in Atlanta.
Wednesday, May 6, 2020
It's not unusual for teachers to go above and beyond to help the students in their classes. That has been made all the more challenging during the COVID-19 pandemic. Chris Waba teaches sixth grade math in Madison, SD and he loves his kids. Mr. Waba had gone back and forth via email and zoom with one of his students – 12 year old Rylee. There was one particular problem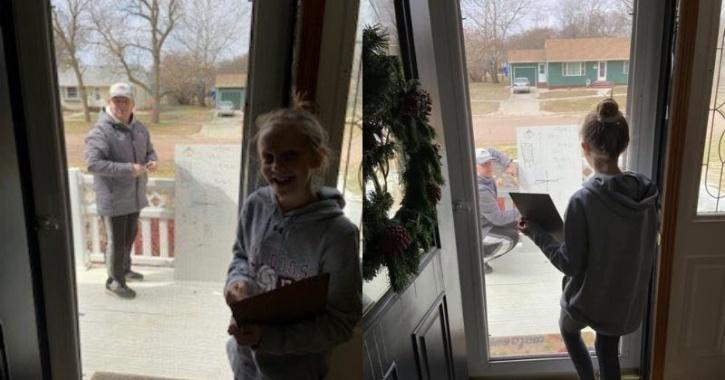 that was just not clicking, no matter what she tried.
So Mr. Waba loaded his white board into his truck, drove to Rylee's house and set up class in her front yard.
Mr. Waba spent about 15 minutes helping Rylee through her homework problems from the porch. Even with schools shut down and online learning curriculums being implemented across the country, teachers are always the first people to walk the extra mile — or even just down the street — for their students.
There are teachers all around the country going above and beyond for their students in this unprecedented time. If your children are learning at their feet – be sure to let them know just how much you appreciate them.
Tuesday, May 5, 2020

Here in Louisiana, we've always known that singing can spread a whole lot of joy. And now, it can help feed our neighbors, too. So Louisiana Fish Fry is asking all of us to send in a video of you and yours singing the Louisiana State Anthem, "You Are My Sunshine."
For each video submission received, Louisiana Fish Fry will donate 100 meals to our community through local food banks.
Recently some Lusher High School's musical theater students are giving it to us with their version of Louisiana's State Anthem. The Lusher students recorded "You Are My Sunshine" for Louisiana Fish Fry's "Let's Sing, Louisiana" project.
Eventually, Louisiana Fish Fry plans to combine all of the videos into one
This project is all about singing with love, spreading joy and helping feed Louisiana
Here's how it works. Upload your video to their website or post it on social media using the hashtag #LetsSingLouisiana and they'll do the rest!
Monday, May 4, 2020
Millions have been laid off in the last few weeks due to quarantine and stay at home orders, and that has made it impossible for many to pay their bills – including rent.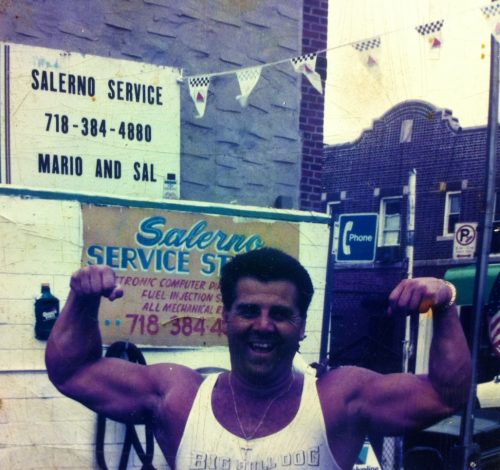 New York City has become the epicenter of the coronavirus outbreak in the United States, and accordingly, one man is making a huge difference to relieve the stress for many residents in Brooklyn.
Some landlords have been more compassionate than others, especially this one Brooklyn landlord who has majorly stepped up to the plate. Mario Salerno, who owns a neighborhood garage in Williamsburg Brooklyn and 80 apartments which house over 200 tenants, just became a local legend.
The man, now dubbed 'Super Mario' has announced that he will be waving the rent for all of the people living in his properties this April.
Mario Salerno wrote on signs, which he posted at all of his 18 residential buildings:
For All 200 Of His Tenants Across 80 Apartments in Brooklyn
"STAY SAFE, HELP YOUR NEIGHBORS & WASH YOUR HANDS!!!"
Super Mario Salerno, who also owns a gas station, which he inherited from his father, has long been known for his acts of kindness within the New York community.
Friday, May 1, 2020
Parents are working hard to support teachers across the nation, who are doing their best to meet the needs of their students remotely. That means lesson plans, laptops, schedules, lessons, and hopefully some smiles, too.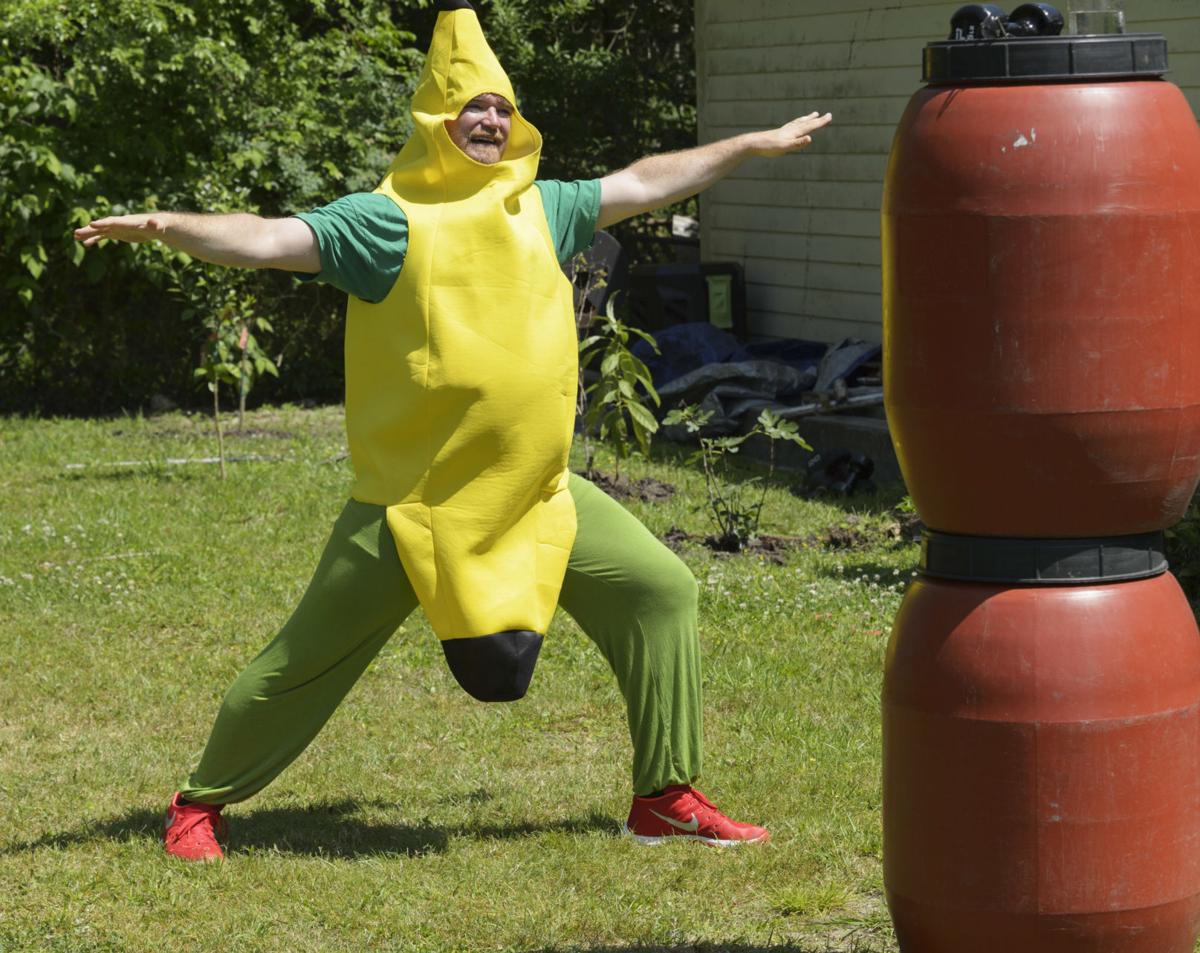 There are so many different nuances that go into educating, feeding and nurturing a young person. And educators are trying to support keeping students academically strong as well as socially and emotionally resilient.
Coach Lang of Audubon Gentilly said that was his mission, too. His new routine? Putting on a banana costume and a smile, greeting his students online.
"Every day I put the banana suit and turn the screen on I have to remind myself: My French isn't perfect and my fitness is not perfect," he said. "But there's still an opportunity to do good."
Thank you to our teachers for the work you put in all year long to educate and support our kids.
Thursday, April 30, 2020

With Jazz Fest canceled this year, New Orleans is still finding plenty of ways to mark the days when it would have reigned. One is like a supergroup of New Orleans food, formed in the name of generosity and solidarity for people who lost their jobs to the coronavirus fight.
Each Saturday since the local shutdowns began, the founders of Blue Oak BBQ and a changing cast of businesses have dished out free drive thru lunches to anyone in need.
That community effort has now morphed into a Jazz Fest tribute to uplift spirits while handing out hearty lunches. They've dubbed it Faux Fest, and it's been running each of the eight days that were originally scheduled for Jazz Fest this year (April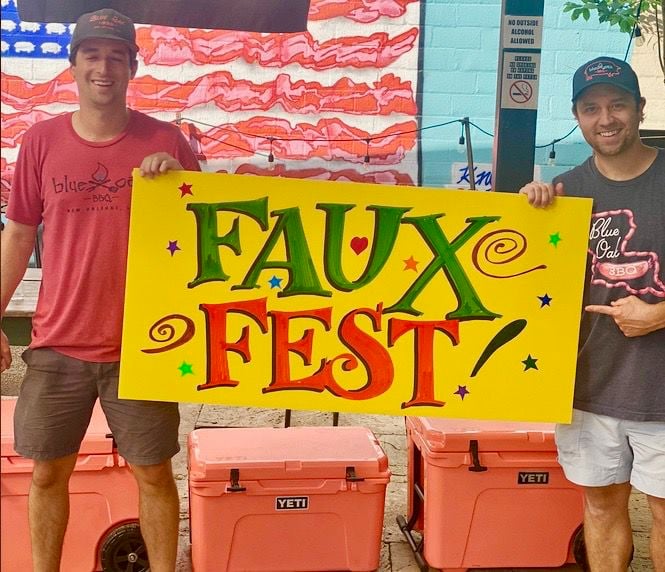 23-26 April 30-May 3). They'll prepare their own spin on a dish normally served at Jazz Fest, while local bands perform by the drive-thru exit to add a dose of music on the way out.
On different days, visitors will find crawfish enchiladas, yakamein, cochon de lait po-boys, hot sausage po-boys, a jama jama jambalaya, pork chop sandwiches with red beans and jambalaya with green beans.
It's all free for those in need, thanks to contributions from the public, from suppliers and from some unexpected donations. The Kingsford charcoal brand called up with a contribution to the Saturday lunch events, for instance. ResQue, a spinoff from the Hogs for the Cause team Fleur de Que, is also supporting Faux Fest.
Along with participating in Faux Fest Blue Oak BBQ still remains open for takeout at their mid -city location .
Wednesday, April 29, 2020
Fried chicken chain Popeyes often touts its New Orleans roots in its marketing and promotions. Popeye's brand recently announced a new charitable campaign to send some love back to its hometown and help feed families in need during the Corona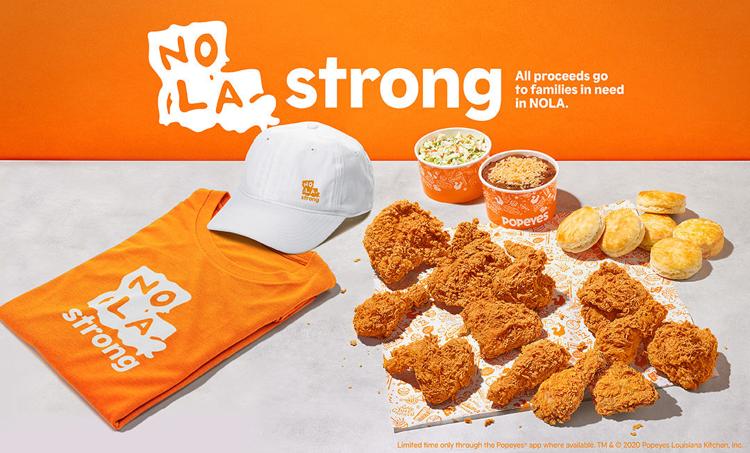 virus.
Popeyes has committed to fund one million meals through Second Harvest Food Bank, the region's largest hunger relief agency.
To support that effort, Popeyes has created a meal pack dubbed NOLA Strong. It sells for $28 and includes 12 pieces of chicken, two sides and six biscuits and a NOLA Strong-branded T-shirt and hat.
NOLA Strong packs will be sold nationwide for a limited time through the Popeyes app, which allows customers to order for pickup or delivery. The apparel is also being sold separately online at nola-strong.com.
Tuesday, April 28, 2020
As a tourism-based economy, New Orleans' workforce has been hit especially hard by the shutdown of business to stop the spread of the coronavirus, a move health officials say has been yielding results.
It's been a rough few weeks for everyone, especially those who are out of work because of the coronavirus. That has drawn more people to local food pantries, who have been working around the clock to support families in need.
Second Harvest Food Bank, in partnership with Evacuteer, Culture Aid NOLA and New Orleans Councilmember Kristin Gisleson Palmer, has set up two food pantries specifically for hospitality/gig workers to get free meals through the month of April.  There are two drive-up locations to pick up food, one in Algiers and one in the St. Claude neighborhood. Thousands of meals and non-perishable foods have already been supplied by volunteers.
"There is nothing more important at this time than helping our neighbors. The food pantry is really a testament of collaboration and partnership, and what we can accomplish if we work together during a crisis," said Palmer.
The drive-up food pantries will be available every Tuesday, Thursday, and Saturday during the month of April, while Governor John Bel Edwards' stay-at-home order remains in place.
Second Harvest says the way to find the best location for you and your family is to call 211 and ask for "emergency food assistance.
Monday, April 27, 2020
Going stir-crazy from being stuck inside social distancing? Well in Kenner you can join in on a socially-distant bear hunt! Teddy bears that is. Mayor Ben Zahn is promoting the family friendly concept. What you do is put Teddy Bears and rainbow signs in windows on the front of your home – then go on a walk or bike ride and see how many teddy bears and rainbows you can spot with your family.
"It's kind of like a little bit of hope when things are kind of down right now," said Mayor Zahn.
Friday, April 24, 2020
Because of the ongoing Coronavirus pandemic, many people have been practicing social distancing and are taking the necessary safety precautions. However, this means kids celebrating their birthdays in the month of March and April had to cancel their party plans.
Despite this little hiccup, some families have found a creative and wonderful work-around: kids are having birthday parades.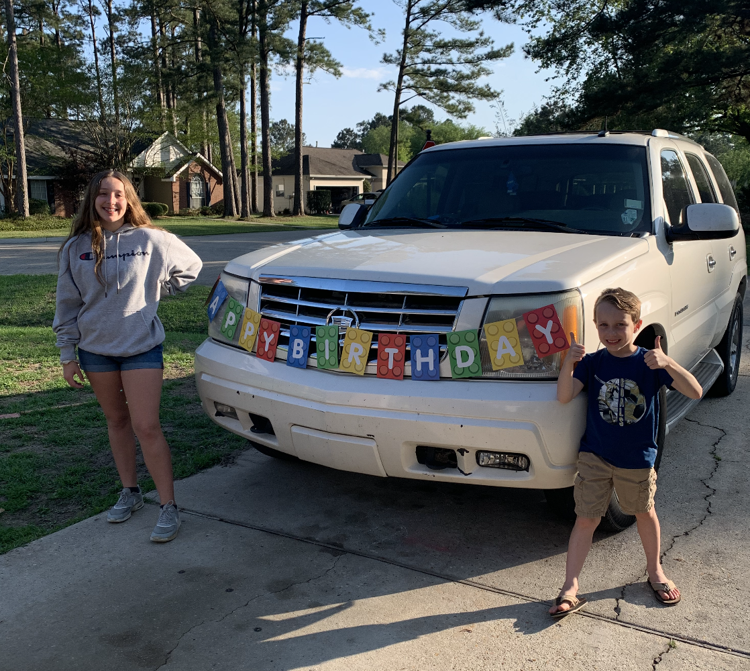 The practice of putting together neighborhood parades on wheels to celebrate birthday parties or other occasions has become a trend in these days of closures and stay-at-home orders. From drive-by churches and visits with grandparents, people are getting creative with ways to stay in touch yet keep their distance.
Recently in Mandeville Tuesday, a caravan of cars rolled slowly down Rachel Janney's street in the Quail Creek subdivision near Mandeville.
They were decorated with streamers and signs. One even had a cake with a single candle on top, which had been fashioned out of a plastic bucket. The drivers tapped their horns and waved at her son in the driveway. Benjamin Janney, who is autistic and was turning 20, waved back at the cars passing by with a huge grin on his face.
Thursday, April 23, 2020
Social distancing makes volunteering and helping our community even more challenging, but we are still seeing businesses, organizations and churches taking care of one another
Creole Cuisine had to shut down most of their restaurants. That puts 1,300 employees temporarily out of work. To help, they're serving these workers in their families everyday as long as they can. They are preparing 3,000 curbside meals that can be picked up at Broussard's or Boulevard American Bistro.
Churches are also still finding ways to feed those in need. They are creating ministries specific to the Coronavirus .. St . Timothy's church recently packed and delivered lunches to the homeless in New Orleans. Victory Fellowship on Airline is also packaging and giving away assorted grocery items..
Many workers in this position are also looking to Second Harvest Food Bank for help for the first time. "People from all walks of life who have suddenly lost their jobs and know they're going to need extra food in their house," Jay Vise with Second Harvest Food Bank said.
Second Harvest has seen overwhelming support. The response from the community has been tremendous. If you need food from Second Harvest Food Bank call 211. If you can donate or volunteer, go to no-hunger.org.
Wednesday, April 22, 2020
Few things will lift your spirits quite like a parade.
There's just something about the honking, the waving, the sense of community and the fresh air that combine into a beautiful recipe for happiness.
That's exactly why school districts across North Texas are participating in "Teacher Parades" while schools are closed for the COVID-19 crisis.
Teacher Parades are an idea born from social media in which teachers drive in a parade of cars, sometimes with their names or messages of hope written on the sides, and drive through the neighborhoods where their students live. It can all be done at a safe social distance, with families in their driveways, on porches or watching through windows and the teachers in vehicles.
Mom Kristen Williams says , "I am not an overly emotional person, but it was impossible to hold back tears seeing the camaraderie and love that was overflowing throughout the parade,
What a simple fun way for students and teachers to connect despite the school closure and for educators to continue to show students how much they care during this difficult time.
Tuesday, April 21, 2020
Jayde Powell is a pre-med honors student the University of Nevada, Reno. She's also a shopping angel, and she and her growing army of volunteers are providing free grocery delivery to the sick and elderly.
Powell knows older people are more susceptible to the coronavirus, so she asked about 20 members of her medical fraternity to join her in reaching out to elderly neighbors to see what they may need. With the magic of social media, requests for their services — and offers from volunteers — grew and grew.
Powell now connects volunteers to older adults around the country and has launched a GoFundMe page to help low-income shoppers get all the food and toilet paper they need.
Monday, April 20, 2020
Going stir-crazy from being stuck inside social distancing? Well in Kenner you can join in on a socially-distant bear hunt! Teddy bears that is. Mayor Ben Zahn is promoting the family friendly concept. What you do is put Teddy Bears and rainbow signs in windows on the front of your home – then go on a walk or bike ride and see how many teddy bears and rainbows you can spot with your family.
Friday, April 17, 2020

Teachers get a lot of attention for their dedication to our little ones, but there are some people at school who might be overlooked but definitely important inside the school. Their role is even more critical these days, as parents worry about the flu — and even worse, the Coronavirus.
After the students and their teachers go home, the school custodians stay late to scrub down the floors and bleach anything that has come in contact with the kids. Considering the fact that kids are basically giant cesspools, who can't be trusted to keep their illnesses to themselves, the janitor's job is even more important during the days of the novel Coronavirus
In a Vermont town, the spread of the Coronavirus has parents and teachers on edge, but they were able to go home when an employee tested positive for the disease. Instead, it was the custodians who stayed to clean the school and help make it safe for their kids to return again.
Mom, Brooke Thomas, decided it was time to do something to really thank the custodians for the yucky but crucial job they perform– now and always. She started a fundraiser through a Facebook group, hoping to raise $2,000 for the team.
Instead, the parents in the community really rallied. Surprisingly, the last count had the fundraiser topping $7,000. That's a pretty big payday to split between the janitorial staff. It means that they might finally get the money that they deserve.
Brooke, mom-of-three, said that she couldn't believe how quickly the community pitched in to support their unsung heroes..
All the moms agree that the real reward has been seeing the school spirit in everyone coming together to help the kids and the staff at the school.
Thursday, April 16, 2020
The operatic voices and accordions played from the balconies of quarantined Italians into the otherwise silent neighborhoods reverberated recently in Columbus, Ohio, where Rebecca Tien and her two young children were among the millions listening.
In a family of musicians, both kids were cello players. They didn't have a balcony but they and their neighbors had a porch. And Tien, inspired by the Italian serenades, had an idea.
She called her next-door neighbor, Helena Schlam. The 78-year-old lived alone, who was self-quarantining amid the coronavirus pandemic and had not left her home in five days. So, one afternoon, Tien's children, 9-year-old Taran and 6-year-old Calliope, became the latest musicians to bring a little joy to those who might be needing some in this troubled time. They set up their music stands on the far end of the porch, playing songs from Suzuki Book One for cello in unison..
She looped in her grandchildren in Israel, who were self-quarantining, too, and told Taran and Calliope they just gave "their first international concert," .
Mrs helena says "Music is how we're going to get through this."
That much has proved true for everyone from professional musicians to casual listeners — even as the coronavirus pandemic is changing the way we consume music.
Thankfully, LifeSongs has many ways you can listen outside of your car's radio! And you don't have to dust off the old transistor radio, either.
Click here to see how you can be encouraged and uplifted every day!
Wednesday, April 15, 2020
TV medical dramas tend to have some pretty far fetched plotlines (remember that insane Demi Lovato episode of Grey's Anatomy?), but there's nothing fictional about the threat of the new coronavirus.
In response, Fox's The Resident and ABC's The Good Doctor and Grey's Anatomy spin-off Station 19 are donating masks, gloves, gowns, and other badly-needed medical items from their sets to nearby hospitals.
"Yesterday, I had a serious discussion with the residents about how … a magical shipment of masks is unlikely to arrive," wrote rheumatologist Dr. Karen Law, who works at Grady Memorial Hospital in Atlanta. "And yet, a magical shipment of masks DID arrive, in the form of this very generous gesture [from The Resident] … We needed this kind of good news today."
Tuesday, April 14, 2020
The Krewe of Red Beans is an eclectic, fun marching group that wants to help out during the CVOID-19 pandemic. Founder of the Krewe of Red Beans, Devin DeWulf has thought of a way to bring some joy to one of the city's emergency rooms while supporting area restaurants and giving krewe members a way to make an impact.
DeWulf's wife Annelies is an ER doctor at University Medical Center. When Annelies told Dewulf about a day in which someone brought cookies to the ER and cheered everyone up with delicious delight, it sparked an idea.
DeWulf's plan was simple. Volunteers from the krewe would pick up food from local restaurants and deliver it to emergency rooms twice each day to cover both the day and night shifts. DeWulf established an online crowd-sourced funding campaign to cover the cost of the food.
From bon-bons, to eventually fried chicken, the gifts have made a tremendous impact on staff, with Annelies texting and saying "one of the residents (with tears in her eyes) talked about how thankful they were for the treats."
Monday, April 13, 2020
The coronavirus is causing nursing homes across the country to lock down to protect the most vulnerable. For Tess Wilson, who
moved into a South Carolina facility last month, it has been especially hard.
The 88-year old got a happy boost, however, when her great-grandkids appeared at her window, holding handmade signs that spelled out "We love you, Nanny."
They blew kisses to one another through the window, and, even though it was an atypical visit, it's one Nanny Tess won't forget. Finding ways to connect with others may take a bit more creativity these days, but it's so important.
Thursday, April 9, 2020
Due to social distancing, people are really coming up with creative ways to celebrate special events. When it came time to
celebrate their little boy's 4 year old birthday, one Michigan family decided to play it safe this year and stay inside. They are all healthy and wanted to keep it that way.
Word got out that Aiden couldn't have a birthday party, so his neighbors put up a sign asking drivers to "honk for the birthday boy." Aiden stood at the window and waved as many of the neighbors celebrated his birthday in a very different way!  Little Aiden will remember his big 4 birthday 4-Ever!
Wednesday, April 8, 2020
Jillian Carruth of Jillian Marie Photography has launched the Front Porch Project NOLA. The local photographer is using pictures to paint thousands of words about life in New Orleans during the COVID-19 pandemic.
She captures moments of family life and even offers free family portraits when clients agree to support local businesses by ordering take-out or purchasing gift cards to help other entrepreneurs survive the crisis. About 500 families are already on her waiting list.
This is the type of picture collection that will be in history books looking back at how our community not only survived, but THRIVED when faced with this virus pandemic.
Tuesday, April 7, 2020
Celebrity chef José Andrés mobilized his charity World Central Kitchen and fed passengers quarantined on a Grand Princess cruise ship docked near San Francisco during the early days of the coronavirus outbreak in the US.
World Central Kitchen also fed those aboard the Diamond Princess cruise ship in Japan. The nonprofit is known for being on the front lines of all sorts of emergency scenarios. The team has served meals to people affected by hurricanes, wildfires and even furloughed workers during a government shutdown.
In these tense times filled with uncertainty, it brings joy to hear of those stepping up where they can to help those in need. THANK YOU!
We @WCKitchen are up & running in Oakland for the #GrandPrincess! #ChefsForCalifornia pic.twitter.com/UGfDIOcqbt

— Please wear a mask! Do it for USA, please… (@chefjoseandres) March 9, 2020
Monday, April 6, 2020
FedEx driver Tadashi Andrews of Buckeye, Arizona was delivering packages on his route, he was surprised to a find a package that was actually for him!
The cardboard package left for UPS, FedEx, USPS and Amazon drivers was filled with water bottles, Gatorade, cans of soup and rolls of toilet paper. Another note confirmed that the gift-givers were "all sanitized."
"Thank you for being committed to the human race, we are depending on you! Take anything you want! Spread love! Stronger TOGETHER," a third message on the box read.
In a post on his Instagram, Tadashi said;
I deliver to so many types of places everyday. Businesses, houses, apartments, hospitals, you name it, I'll deliver. This house I just left had this box on the porch. So thoughtful. So caring. In a time when people are panicking an hoarding everything for no really good reason, these people are willingly giving it away. We need waaaaay more of this. Please, if you see this, share it. Everyone needs to see this.
Friday, April 3, 2020
Remember sports? Don't worry, they'll be back. And in the meantime, those involved are stepping up to ensure it.
Major League Baseball Commissioner Rob Manfred announced that all 30 major league teams have committed $1 million each to help assist thousands of ballpark employees affected by the coronavirus-caused indefinite delay in start of the baseball season. "I am proud that our clubs came together so quickly and uniformly to support these individuals who provide so much to the game we love," he said.
Thursday, April 2, 2020

A simple act of kindness can make a huge impact .A couple decided to leave a $9,400 tip for employees at a restaurant in Houston, Texas as a way of helping to support the staff.
The couple, who wished to remain anonymous, were dining at Irma's Southwest Grill recently when they decided to leave about a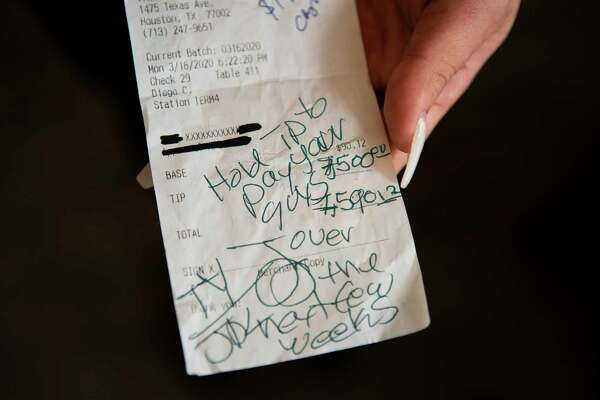 10,400 percent tip on their bill, The couple's actual bill had only come out to $90.12,, but instead of leaving a customary 20 percent tip (which would have been about $18), the couple left $1,900 in cash and another $7,500 on a credit card, adding up to a whopping $9,400.
They also left a note on their bill that simply read, "hold tip to pay your guys over the next few weeks."
The Restaurant owner split the tip amongst the restaurant's 30 employees, excluding management. Each employee got just over $300.
Wednesday, April 1, 2020
Social distancing measures meant to slow the spread of the coronavirus have taken an emotional toll on family relationships, particularly for older Americans like 87-year old Shelton, who is one of many who are especially isolated inside nursing homes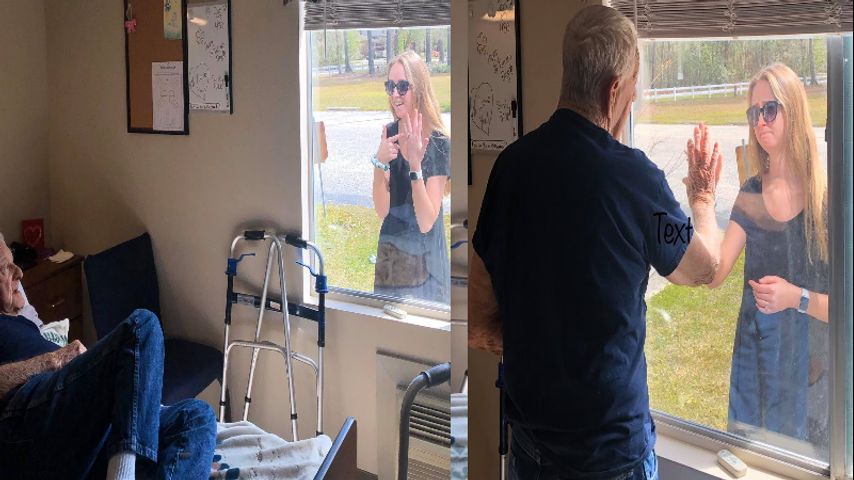 and senior living communities.
That didn't stop his granddaughter from sharing her joyous news with him. Carly Boyd stood outside of the nursing home window as she pressed her hand to the glass, her new engagement ring sparkling on her other hand.
From inside the building, her grandfather mirrored the gesture, saying he wants to be at her future wedding. Carly shared photos of the moment, saying she hopes the photos encourage people to find creative ways to stay in touch with elderly relatives. "Find ways to reach out, when there's a will there's a way."
Tuesday, March 31, 2020

Disney announced last week that it would be temporarily closing all of its theme parks around the world in the wake of the coronavirus outbreak. Now, Disneyland and Disney World are sharing a bit of good news that's come out of it: The resorts will be donating all of their excess food to local food banks.
Both Disneyland Resort and Walt Disney World Resort have an ongoing commitment of reducing food waste, and unserved food from select locations is regularly donated to support those in need within the local community. Each year, the resorts donate over
1.2M meals to their local Second Harvest Food Bank as part of the ongoing food donation programs.
Disney's support of Second Harvest Food Bank doesn't stop there – their longstanding support includes monetary donations and Disney VoluntEARS efforts, where cast members donate their time to collect, sort and distribute food donations.
The parks are scheduled to be closed through the end of March, and though it's sad to see them temporarily shuttered, at least fans can rest easy that all of that delicious food isn't going to waste. Keep checking the Disney Parks Blog for future updates.
Monday, March 30, 2020
Drew Brees is hoping to give the state of Louisiana and the city of New Orleans some much-needed hope during a dark time.
The New Orleans Saints quarterback and his wife, Brittany, announced that they are donating $5 million to a host of charities that will prepare and deliver 10,000 meals per day throughout Louisiana to help those in need during the coronavirus pandemic.
Brees notes that this money will "be mobilizing our partnerships with Second Harvest Food Bank, Ochsner Health Systems, Walk-Ons, Jimmy Johns, Smalls Sliders and Waitr to prepare and deliver over 10,000 meals per day throughout Louisiana."
Specifically, they will be looking to feed children in meal programs, seniors and families in need. Brees also said they will continue to do this"for as long as it takes."
Brees said "We've been through a lot of tough times together, whether it's hurricanes, oil spills, floods, and this is just another one of those bits of adversity that we're gonna come out better on the other side."
Friday, March 27, 2020

While some folks stockpiled important pandemic supplies, others are giving health and safety supplies for free. Asiyah and Jawad Javed, who run a market in Scotland, are giving anyone over the age of 65 free face masks, antibacterial hand gel, and cleaning wipes to help slow the spread of coronavirus. And if you can't make it to the shop, they will deliver the items free of charge.
So far, the couple have delivered 500 kits. No doubt the elderly in their community are feeling cared for and grateful for the Javed's help.
Thursday, March 26, 2020

U-Haul is stepping up to help students who suddenly had to move out of their dorms due to suspended classes/campus closings over the Coronavirus pandemic by offering 30-day free self-storage at U-Haul owned and operated facilities.
U-Haul President John Taylor said, "Students and their parents are in need of moving and storage solutions. We have the
expertise and network to help, and that's exactly what we're going to do."
Colleges have asked students to vacate the campus for the rest of the semester, leaving some students, especially international students, in a bind.
Wednesday, March 25, 2020
Amazon is donating $25 million toward its network of independent delivery drivers, Amazon Flex workers, and seasonal employees who are dealing with disruptions caused by the COVID-19 outbreak.
Workers diagnosed with COVID-19 or placed under quarantine will be able to apply for grants from the Amazon Relief Fund. The fund will also provide grants for employees and contractors around the world who "face financial hardships from other qualifying events, such as a natural disaster, federally declared emergency, or unforeseen personal hardship."
Amazon is also pledging $5 million fund to help Seattle based small businesses. (Seattle is one of the hardest hit areas in the U.S. by this outbreak so far.)
Tuesday, March 24, 2020
In a memo to employees just over a week ago, Delta Air Lines chief executive officer Ed Bastian said for now, he will forgo his salary for six months in an effort to avoid having to lay off his employees. His announcement comes three days after Southwest Airlines CEO Gary Kelly revealed plans to reduce his salary by 10%. So many businesses and people are being affected financially by this right now; it's so encouraging to see people care for others. We hope many more follow suit during this dire time for many employees and their families, too!
Monday, March 23, 2020
It's easy to become more inwardly-focused when times feel uncertain. Which is why it makes headlines when people look outward at how they can help others. Dallas Mavericks owner Mark Cuban thought of the hourly workers who are going to be massively hurt by the NBA season's shutdown. He's announced plans to start a program to financially help the American Airlines Center employees who can't work because of the coronavirus.
With the possibility of many long term effects due to the pandemic, it's encouraging to see people decide to start taking care of each other right now.
"I reached out … to find out what it would cost to financially support people who aren't going to be able to come to work."

–Mark Cuban on his plan for Mavericks employees during the NBA suspension pic.twitter.com/McOl1vHUqO

— ESPN (@espn) March 12, 2020
Friday, March 20, 2020
NBA star Kevin Love is donating $100,000 to help Cleveland Cavaliers arena workers after the growing coronavirus outbreak led the NBA to suspend games indefinitely.
"Everyone reacts differently to stressful situations," he said. "And the fear and anxiety resulting from the recent outbreak of COVID-19 can be extremely overwhelming. I'm concerned about the level of anxiety that everyone is feeling and that is why I'm committing $100,000 in support of the Cavs arena and support staff that had a sudden life shift due to the suspension of the NBA season. I hope that during this time of crisis, others will join me in supporting our communities."
He also made a plea for more kindness and understanding during the panic around the pandemic. (He's been vocal about his own struggles with anxiety in the past.) He says, "Be kind to one another. Be understanding of their fears, regardless if you don't feel the same. Be safe and make informed decisions during this time."
Extend some kindness and grace today, and share with someone the peace and hope we have in Christ!
Thursday, March 19, 2020
As the coronavirus pandemic continues, it's impacting the physical and financial well-being of people around the world. In the midst of that, many are stepping up to help those in need, including New Orleans Pelicans forward Zion Williamson. The 19-year-old has announced that he will pay the salaries of all of the employees of Smoothie King Center, for at least 30 days.
As if we couldn't love him more! Zion said, "some of the most special people I have met are those who work at Smoothie King Center." They have been "incredibly welcoming and supportive" since he was drafted.
"These are the folks who make our games possible, creating the perfect environment for our fans and everyone involved in the organization. Unfortunately, many of them now face the economic impact of the postponement of games because of the virus. My mother has always set an example for me about being respectful for others and being grateful for what we have, and so I am pledging to cover the salaries for all of those Smoothie King Center workers for the next 30 days."
"This is an incredibly resilient city full of some of the most resilient people," he wrote, "but sometimes providing a little extra assistance can make things a little easier for the community."
Wednesday, March 18, 2020
When fears of coronavirus outbreaks prevented an Ohio sports event from accommodating its typical crowd of 200,000 people, the stadium sent their surplus of event food to first responders and tornado victims in Nashville. Since the stadium knew that other local restaurants prepared for the festival would be donating their own surplus of food to community charities, they loaded up a refrigerated truck with more than a ton of sandwiches, mixed green salads, fresh fruit, yogurt, vegetables, brown rice, potato chips, and bottled water. The Greater Columbus Convention Center truck then brought all the food to Nashville and used it to feed several thousand first responders and tornado-affected families.
Tuesday, March 17, 2020
Italy is in the midst of a lockdown after the government implemented strict isolation measures to contain the spread of coronavirus, which is one of the worst affected countries in the world with over 17,000 confirmed cases and 1,266 deaths, according to the latest data from Johns Hopkins University. That's the largest outbreak outside of China.
Even in the most desperate times, music can lift the spirits — as some Italian neighbors have proven by singing together in harmony. Residents in Siena, a city in Tuscany, leaned out of their windows and broke into song recently and in Sicily, neighbors are seen accompanied by a man playing the accordion.. In Naples people were heard singing a song reportedly called "Abbracciame," which translates as "hug me."…
Lifesongs knows that music soothes the soul. Lifesongs gives us the ability to go beyond the balconies and touch people's lives with songs of truth and encouragement. Lifesongs is instant, it's personal, it's portable, and it speaks to our Southeast Louisiana Heart by reminding you God is Good all the Time!
---
Friday, March 13, 2020
After getting off work for the day as a school resource officer at Richmond Alternative School, Mervin Mayo goes straight to church. He needs some "praise and worship" time for himself, saying, "I have to minister to myself before I can minister to someone else."
Officer Mayo serves as the minister of music at his church, and works in the community, youth and intervention services unit of his local police force, participating as a mentor and singing at department events.
His hope is to provide inspiration to those who might need it, saying, "Know that, no matter what you are going through, there is a higher power that looks beyond your faults and sees your needs."
Amen to that! You may not serve as a youth mentor or police officer, but you CAN make a difference by encouraging others. In fact, you DO that already through your support for LifeSongs! Thank you for keeping this ministry going through your giving so that those who need to be ministered to through music and uplifting words can be every time they listen.
Thursday, March 12, 2020
School resource officers have a lot on their plates while on duty, but one Arkansas officer stays busy during his time off duty, too, by stopping at the school flagpole to pray.
Officer DeAndra Warren has been an officer for the Wynne Police Department for the last seven years. For five of those, he's protected the halls of Wynne Public Schools as a school resource officer. Every day, he stops at the school's flagpole to say a prayer for the school systems, children and community.
Officer Warren says being able to interact with the students from Kindergarten through 12th grade is something he enjoys most about being a police officer. "I enjoy showing them the positive side of law enforcement, from giving them high-fives or just a simple word of encouragement."
He says he does whatever his heart and hands find to do for God. "I feel led by the Spirit of God to pray for our students and all staff in our school district. I've been praying for the students ever since I started being a school resource officer, but I started standing at the flagpole just last year. I don't do it to be seen but I do it to glorify my Lord and Savior Jesus Christ. To God be the Glory!"
You may not patrol the hallways of OUR local schools, but you do have an impact there, just like Officer Warren, by praying with us for our LifeSongs Prayer Schools each day. THANK YOU for making a difference with us in our community every day!
Wednesday, March 11, 2020
Lamar Harris is the kind of neighbor you want to have. His tight-knit New Jersey community of Cherry Hill knows this: he picks up his neighbors' trash, delivers their mail and treats many of them like family, calling them daily and accompanying them for breakfast and haircuts.
Lamar has developmental delays and disabilities, and has lived alone for five years since his father passed. He's handled it well – until he received a notice of possible foreclosure of his childhood home due to unpaid taxes and interest payments.
His neighbors scrambled to help, setting up a Go Fund Me page that raised over $50,000 in just ONE WEEK. (Talk about amazing neighbors!)
Lamar was so thrilled when he heard he'd be able to stay in Cherry Circle, he called everyone on his street and met them in their yards to celebrate with those he calls his "family."  That community is also helping him handle his finances for the future to ensure he's taken care of. Without him, they say, Cherry Hill wouldn't be the same.
(LifeSongs wouldn't be the same without YOU, either. We are so grateful YOU are a part of this family community, and that you give to ensure this ministry stays right here, providing hope and encouragement everyday. THANK YOU for your support!)
Tuesday, March 10, 2020
Home security doorbell cameras capture everything from package deliveries to garbage pickup to car break-ins. One Rhode Island family's doorbell camera captured the moment their pizza was delivered.
What was so special about that moment, was that their toddler went to the porch to greet the pizza delivery driver with a hug. What they didn't know was how much the sweet gesture meant to the driver.
Lindsey Sheely shared the video on Facebook showing her 2-year old son Cohen running out to give the man a hug. Only after her video spread online did she hear from the driver, Ryan Catterson, whose 16-year-old daughter had recently passed away unexpectedly.
Lindsey called her son's hug for Catterson a little blessing from God, saying, "I believe in divine appointments and know that Ryan was the one to deliver our pizza for a reason. I couldn't believe that this guy was going through the most devastating thing, but his life had to go forward, and he still had to work and to do his job. You never know what people are going through. This is such a good example of that."
Ryan agreed, saying little Cohen's hug couldn't have come at a better time for him.
You never know what someone may be going through, and what can speak to them. God uses this ministry for divine appointments all the time, and that is possible because of YOU. Thank you for giving, and being part of delivering encouragement and hope everyday.
Monday, March 9, 2020
Four years ago on Valentine's Day, Arizona native Natalie Reilly started "Nothing but Love Notes" with her mom, who was battling cancer. The goal? To show first responders how much they are appreciated.
Her mom has since passed away, but Natalie still makes it a priority to continue writing the notes and finding first responders to give them to—and not just on Valentine's Day. Reilly keeps the cards in her purse always and hands them out whenever she sees a person in uniform.
Over the last four years she has given out more than 20,000 love notes. Each time she gives one out, she thinks of her mother. A two-fold way to share the love! She makes a difference in the lives of those who protect and serve in her community, and fills her mind with sweet memories of her mom.
I may have to take a page from Natalie's book and start carrying around thank you cards with me, although I don't think I could find a purse big enough to carry all the cards I'd need to say thank you to YOU. LifeSongs is listener-supported and would not be here without you. I hope you know just how grateful we are for YOU!
Friday, March 6, 2020
Former President Jimmy Carter has written many books since his time in the White House – but he has LIVED OUT the way to be a former President like no one else in American History. The faith fueled former President has devoted his post-politics life to
helping people in every way he can. And his family has just added one more good deed to the mountain of kindness.
The Carter farm in Plains, GA has its own private solar panel field – well over 3800 solar panels covering 10 acres of land. Former President Carter is a huge proponent of clean energy. His farm now generates so much power that they provide clean free electricity to over half the population of his town – or about 400 homes.
Thursday, March 5, 2020
Ronnie Backenstoe is a proud member of the Girl Scouts and loves the annual cookie sale. At age 10 she began racking up sales in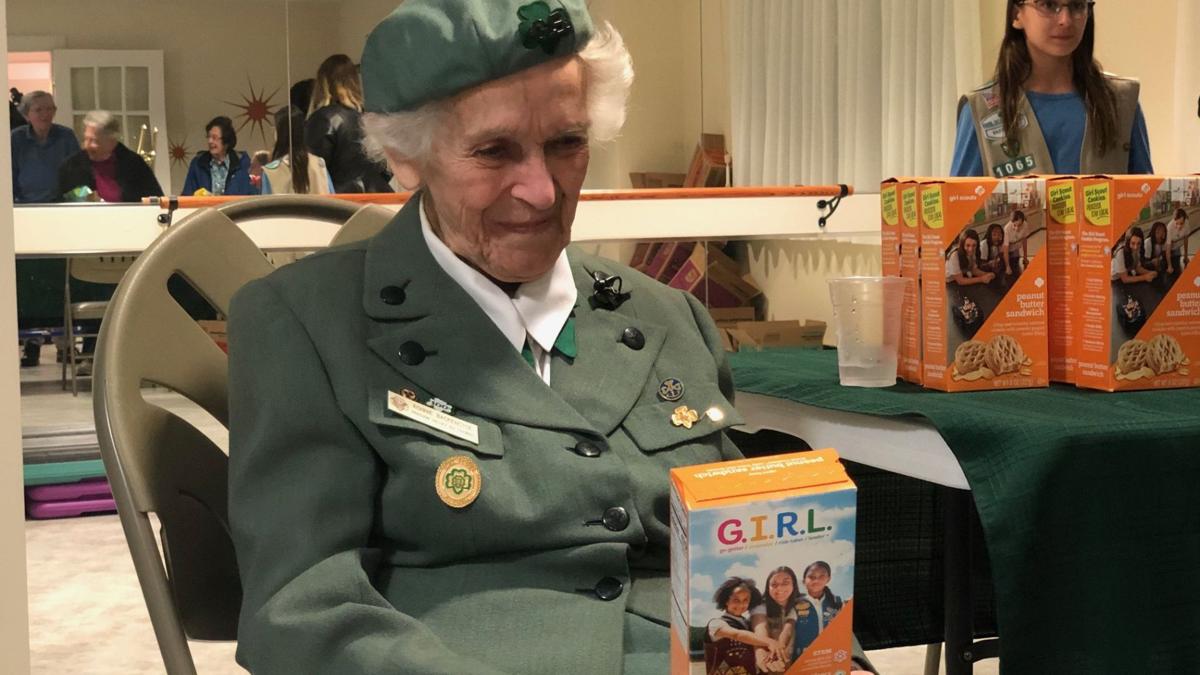 her Wernersville, PA neighborhood. She'll knock on the door, wearing her proud uniform and convince her neighbors to get that extra box of Thin Mints … after all they are just 15 cents a box.
Ronnie began her Girl Scout journey in 1932! Now at age 98, she still is selling the cookies as a proud member of the Girl Scouts. Of course there are many more flavors to choose from now (there were only 3 options in the 1930s) and the cookies cost a LOT more than 15 cents a box.
Ronnie loves to see each new generation come up through the ranks of the Girls Scouts – bringing joy to each life that gets impacted.
Wednesday, March 4, 2020
Remember last Summer when the beaches from Louisiana to Alabama were closed due to bacteria and water quality? What a bummer! This is a problem on beaches around the world. Sasha Olsen of Bal Harbour, FL is a 10 year girl on a mission to save the beach.
Sasha and her cousin Narmina have formed a non-profit called IWANTMYOCEANBACK. They lead and organize beach clean-up projects, create art out of plastics picked up from waterways and host YouTube seminars to teach other young people how to stop pollution.
While hosting their YouTube shows, the kids will paint together and then auction the art off to help pay for their causes.
Tuesday, March 3, 2020
There is a small island between Norway and the North Pole that houses the Doomsday Vault – also known as the Svalbard Global Seed Vault. Safely preserved there are back-up seeds of critical crops and flora that could theoretically be reintroduced to Earth after a cataclysmic event. There are close to 1 million samples in the Doomsday Vault.
Recently some more special seeds were added courtesy of the Cherokee nation. Nine different heirloom seeds, including Cherokee White Eagle Corn, candy roaster squash, amongst other indigenous native species of plants. Cherokee Nation Principal Chief Chuck Hoskin Jr. said the tribe was honored by the invitation saying, "Generations from now, these seeds will still hold our history and there will always be a part of the Cherokee Nation in the world."
Monday, March 2, 2020
Michael Platt was a fun-loving kid. At age 11 he was doing great in school, on the swim team and constantly outside playing with his friends. But then Michael was diagnosed with epilepsy. The seizures meant he had to scale back many of his activities – he even left his school to be homeschooled. But instead of letting that wreck his life, Michael found a new outlet to express his zest for life.
Michael, his mom Danita and his grandmother have enjoyed baking together for his entire life – now that time in the kitchen has become Michael's playground. Together as a family they founded Michaels Desserts. Inspired by TOMS Shoes, Michael wanted his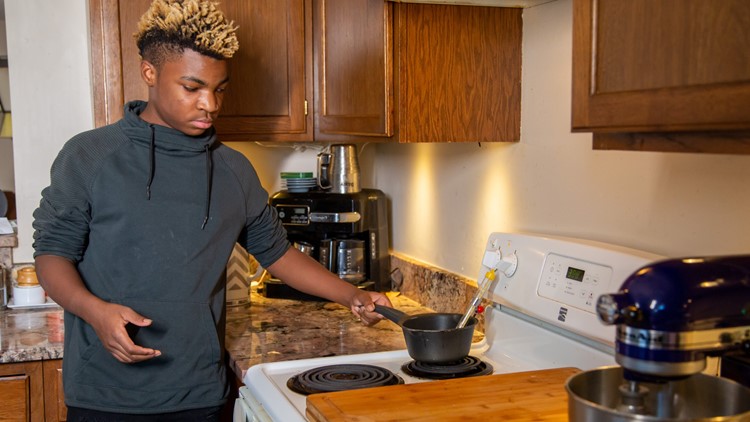 baked goods to be about more than just making money – so he gives away a dessert for every single one that he sells.
Now, three years in, Michaels Desserts takes online orders every day and donates baked goods to nearby soup kitchens and other service nonprofits that help people in need. Doing good, and delicious treats has not only kept this family going – Michael has been seizure free since 2017!
*Bonus Black History Month Good News Story*
First grade teacher LaToya McGriff decided to take an untraditional approach to teaching her students in Suffolk, Virginia about Black History. LaToya decided to dress up like a famous African-American trailblazer and taught her students about their contributions to the United States and Black History.
She started their creative lessons by dressing up as Virginia native Mary Jackson. "She was a mathematician who worked as an aeronautical engineer whom people referred to as a human computer," McGriff wrote on Facebook. She shared a photo of herself in 1960s attire, like Jackson would've worn when she worked for NASA.
And thus began many days of dressing up as prominent black history figures, such as Ella Fitzgerald, Booker T. Washington, Misty Copeland, and many more.
"My students will want to know who I will be tomorrow. Today, they just said 'Are you going to be Barack Obama? Are you going to be so-and-so?' Because they want to know and kind of prepare themselves for it so they can tell me something they know about that person," she said.
McGriff said bringing history alive kept her students curious and asking questions, and she's hoping the overall project will give them the confidence to know that, like these historic figures, they can be great, too.
Today I was Ella Fitzgerald! She was born in Newport News, VA. She was a jazz singer. She was sometimes referred to as the First Lady of Song, Queen of Jazz, and Lady Ella!

Posted by LaToya Smith McGriff on Monday, February 10, 2020
Friday, February 28, 2020
While other interns were fetching coffee, Wolf Cukier was discovering a brand new planet. Cukier, 17, is a high school senior from Scarsdale, New York. Last summer, he interned at NASA's Goddard Space Flight Center, and one of his first assignments was to help with the Transiting Exoplanet Survey Satellite mission.
On his third day, while looking through a telescope at TOI 1338, a solar system 1,300 light years from Earth, Wolf saw there was something in the orbit of two stars that was blocking the light. He made notes, and after further study with his bosses, they determined that 17 year old Wolf Cukier had discovered a planet 6.9 times larger than Earth!
It is a circumbinary planet, which are hard to spot; this is just the 13th planet of its kind ever discovered. Cukier hopes this is just the beginning of his career studying the stars, and plans on majoring in physics or astrophysics in college.
Thursday, February 27, 2020
Jamie Willis served in the Army for 8 years, until a back injury he sustained left him disabled. During his physical therapy he was introduced to an organization called Free Canes for Veterans. The head of the organization actually took the time to teach woodwork to Jamie, showing him how to craft his own cane. This brought a lot of joy to the former soldier – a chance to work with his hands. And he didn't want to stop at just one cane.
Jamie Willis started the Texas Chapter of Free Canes for Veterans and continued to use donated wood to make canes for other injured GI's. Here is where the story takes a very Christmassy turn: much of the scrap wood comes in the form of donated Christmas trees!
Now with a team of 60 volunteers, the veterans will churn out close to 1,000 canes for injured vets this year. These canes brought joy as Christmas trees and will live on aiding the great servants of our country, out veterans.
Wednesday, February 26, 2020
If you have boys in your house, you know they are FULL of energy! Sometimes they need an outlet to get it out! 2 companies geared towards helping students release frustration and energy, are changing the stigma about boxing! Title Boxing Company in Nebraska (Led by Head trainer Milton Lopez) helps kids with disabilities learn how to float like a butterfly and sting like a bee!!
In Forest Hills, New York, Jessica Margulies started The Spectrum Bout Boxing Club to help young people with autism (between the ages of 7 to 22) have the confidence they need to overcome life's challenges that they encounter on a daily basis! Boxing helps them to develop focus, control, structure, discipline, & release! (Things that we could ALL use more of!) Two amazing companies making a difference in their communities!
Tuesday, February 25, 2020
23-year-old Sarah Yob of Florida had a really horrible day while on a trip to New Orleans to celebrate the College Football National Championship to be played there.
Her day started with a car wreck. Later that day, after hanging out with friends in the French Quarter she discovered someone had stolen her purse from her rental car. They didn't get her wallet or cellphone since she'd carried those with her. But the Michael Kors purse adorned with a purple feather charm, her GoPro camera, some money and a necklace were gone.
Later that day, James Elmes, 21, was leaving the French Quarter and spied the now-abandoned purse sitting on the curb with the camera still inside. With no identification inside the purse to help him track down the owner, he turned to the camera. He posted a photo Sarah had taken of her and some friends on a beach onto Twitter on the remote chance someone would see the photo and put him in touch with the owner of the purse.
The tweet read: "I found a stolen purse in the French Quarter, New Orleans. Wallet was missing, so I have no identification. This girl has traveled all over the world … with a GoPro I found. Looking for her to return her lost memories. Help me find her."
Within 16 hours and 800 retweets later, he'd found Miss Yob and was able to return the purse.
As if returning the purse wasn't enough, James wanted to make sure Sarah had good memories of her time in New Orleans. He realized as he was scrolling through her camera that she hadn't been able to take any photos of New Orleans before her purse and camera were stolen. So Mr. Elmes, who is a produce deliveryman, took some photos of the sites along his delivery route such as Cafe du Monde in the French Quarter before returning the items to Sara!
Monday, February 24, 2020
An 88-year-old Virgin Atlantic passenger named Violet was on her way back to London after a stateside visit with her daughter. As luck would have it, the retired nurse struck up a conversation before boarding with Jack, a fellow traveller. You know how sometimes you just click with a person? That was the instant friendship between Violet and Jack.
What happened when they boarded the plane surprised Violet and warmed the hearts of the entire Virgin Airlines flight crew. Violet was sitting in the back of the plane – next to the lavatory. I'm sure her seat was comfortable, but a transatlantic flight next to the bathrooms? Hardly the choice seat.
Flight attendant Leah Amy shared the incredible story on Facebook, alongside a few photos of her "two favourite passengers ever."
Jack had a seat in first class, but went and found Violet and swapped seats with her! No fuss, no attention, literally, Jack just wanted to give Violet the chance to fly up front.
Chivalry is not dead!
Friday, February 21, 2020
A sandwich, a soda or maybe even a chocolate bar to satisfy a midnight craving: These are some of the many things you'd expect to find at a New York deli and convenience store.
But customers at Lucky Candy in the Bronx get an entirely different experience, and it's all thanks to cashier Ahmed Alwan.
To his customers, the 20-year-old college student is easily recognizable, and it's not just because of his bright smile and cheerful energy. Two weeks ago, Alwan decided to start playing a game with shoppers — and it's since gone viral.
The rules are simple: If you can solve a math equation, you get five seconds to grab anything you want off store shelves and
have it for free.
The one thing you're not allowed to grab? His cat. (Yes, someone tried.) 
Alwan, who's studying at Bronx Community College to become a pharmacist, has a history of being charitable.
He often gives customers food and household supplies on credit, his father said. And on cold mornings when he spots people sleeping at the nearby train station or by the tracks, he offers them free coffee, bananas and muffins
He even started a GoFundMe to support the game and enable him to help more people.
"The money will be going towards products and food that would be used for the challenges and even simple donations for customers in need," he said.
The goal, he explained on the GoFundMe, is "to inspire others to always be kindhearted."
Thursday, February 20, 2020
When Dwight the cat first arrived at an animal shelter in Kennebunk, Maine, Megan Marsh immediately fell in love. She'd been thinking about adopting a cat for a few years, and as soon as she saw Dwight, she knew he was the one she'd been waiting for. Dwight came with some baggage though, having travelled much of the country through foster care – a past that would make for a Disney film.
While Dwight was in kitty-foster care, he'd met another foster cat named Conan, and the pair instantly became the best of friends. They spent over a year doing everything together, until Dwight was transferred from MS to Maine. Conan stayed behind for seven long months before being sent to the same animal shelter. The story of the best buds was passed on to Megan, who knew Dwight needed his brother Conan.
Conan and Dwight were apart for seven months, but as soon as they were reunited, it was as if nothing had changed. They instantly fell back into being best friends and brothers, and they're clearly thrilled that it'll be that way for the rest of their lives
Although Dwight and Conan found their forever home, many foster cats are still waiting to find their forever homes. LifeSongs has partnered with the LASPCA and every week we feature an adoptable pet that is looking for a forever family.
Wednesday, February 19, 2020
Ever wonder what happens to all of the leftover food from the Super Bowl? In past years almost all of the food was just disposed of, but this year Food Rescue US, Centerplate Hospitality and the NFL Green Initiative collected and distributed over 30,000 pounds of food to local Miami shelters with the help of countless volunteers.
The effort started Monday morning following the Kansas City Chiefs' victory over the San Francisco 49ers. Volunteers took to Hard Rock Stadium in Miami to collect, pack and ship massive amounts of food that remained from concession stands, VIP catered sections, suites and other areas.
Beef tenderloins, barbecue chicken, wings, ribs and charcuterie plates are just some of the food that were rescued.
The rescued food is being donated to the Broward Outreach Center, Broward Partnership for the Homeless, Camillus House, Lotus House Shelter and the Miami Rescue Mission. Bowen said that enough food was collected to feed around 20,000 people in need.
Tuesday, February 18, 2020
When a little boy accidentally left his stuffed bear named Teddy on a flight from Dallas to New Orleans over the Thanksgiving holiday, he was crushed. Grayson and his teddy bear did everything together. His mom, Christina did what any mom would do. She tried to get Teddy back.
She was in contact with all of the baggage claim, TSA, she even called the lost and found repeatedly. Christina even posted on the Southwest Airlines Facebook page asking for help. Maybe a flight attendant had seen him or another passenger on the plane had picked him up. What she didn't know at the time was that the New Orleans airport was overwhelmed with calls from employees and strangers. Everyone is just trying to find Teddy.
A month went by and still — nothing.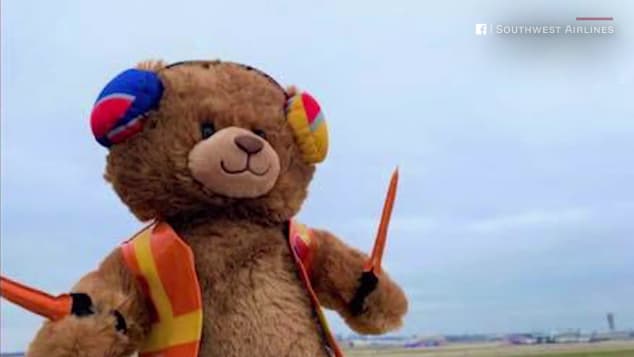 That's until the end of December when Christina received a call from a corporate employee at Southwest Airlines, who told her that her post caught a lot of attention on private Southwest pages and even made its way to some executives.  The Execs at Southwest wanted to give Grayson a new bear with a story all it's own, so the airline sent Grayson a new bear, along with a picture book about his travels.
"It's been a busy holiday season here at Southwest Airlines, and I'm almost all done with my work here. Guess what!? I get to come live with you!" the book reads. "I'm so excited about meeting my new best friend. I wanted to share some pictures of what I do at Southwest and my trip to meet you!"
The bear can be seen doing everything from working on the tarmac, inspecting the cockpit and getting the plane ready for passengers.
Grayson named his new bear Jack. Grayson also said there is a reason that a heart is part of their logo and displayed everywhere, because they care about people.  Southwest Airlines says "We love connecting people to what's important in their lives, and our employees put their servant's heart on display to help make Grayson's day. We are proud to have played a small role in bringing Grayson and Jack together,"
Grayson and his new friend 'Jack' have been inseparable ever since.
Monday, February 17, 2020
Dustin and Caren Moore wanted to be parents. They tried for 9 years before being blessed with their first child, an adopted baby girl. The pair flew from California to Colorado to pick up their newly adopted 8-day old daughter. As they boarded the flight home with their new infant, they apologized to his fellow passengers – as many parents with babies feel pressured to do while flying.
Mid flight, Dustin asked about a changing table to take care of his daughter's diaper. The flight attendant cleared a space in the back of the plane and gave them privacy.
The act of kindness was just the first of several on this flight home. Next, another flight attendant and fellow passengers complimented the couple on their new baby girl. The Moores shared their adoption story, and not long after, they heard the intercom come on. 
The attendant told the other passengers about Caren and Dustin's new bundle of joy, and the entire cabin erupted in cheers and applause. 
This act of kindness didn't end there. The crew then passed out pens and napkins and asked other passengers to write down advice for the new parents. They received over 60 notes of encouragement.
The flight attendants also gave the Moores a set of pilot wings for their baby girl – who, as an infant, had already experienced flying.
"The outpouring of love from that flight, brought on by the actions of two thoughtfully observant flight attendants… it exceeds my ability to describe what it meant to us," Dustin says. "How much those wings and written notes uplifted two new parents determined to love their new daughter. The fact that that entire flight, everybody cheered, everybody took the time to share those notes with our daughter, it was just everything we needed in that moment just to feel secure. And to feel, 'Okay, this is going to be great.'"
Friday, February 14, 2020
You may have heard of celebrities or multi billion-dollar companies donating money to cover students' lunch debt. But Keoni Ching from Vancouver, Washington, is just your normal 8-year-old who wanted to help his schoolmates.
With his handmade key chains that go for $5 each, Keoni raised $4,015 to erase the lunch debt of students from his school and six others.
It all started because Keoni wanted to do something special for "Kindness Week" at his school, Benjamin Franklin Elementary. With his mother, April, and father, Barry, by his side, Keoni thought about projects that would truly reflect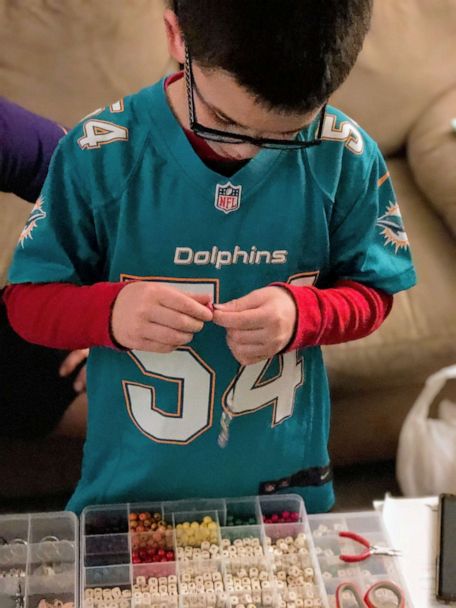 kindness.
Keoni was ultimately inspired by San Francisco 49ers player Richard Sherman. The cornerback, who previously played for the Seattle Seahawks, donated more than $27,000 to cover students' lunch debt. Keoni, for the record, is a Miami Dolphins fan, he said. Once word of Keoni's key chains and his heartwarming cause got out, people from all over the country started sending in their requests for one of the custom key chains.
"We have sent keychains to Alaska, Rhode Island, Minnesota, Arizona, all over the country,"
Keoni delivered the $4,015 check to Franklin Elementary last week. Of that amount, $1,000 will go to the school to pay off the $500 lunch debt and for any future debt incurred. The rest will go to six other nearby schools, which will get $500 each to clear their own lunch debts.
Helping others is important because "it just makes the world a better place," Keoni said
Thursday, February 13, 2020
10-year-old Logan Fraychineaud was born deaf. He now hears with the help of a cochlear implant, but also signs. He's a boy of two worlds – bridging the deaf and hearing communities. Recently this brave young man had the chance to take center stage … or center field … well kind of both.
While Lauren Daigle was singing the National Anthem at the College National Championship game (Geaux Tigers!) – just off camera, 10 year old Logan was SIGNING the song for the deaf attendees of the game, performing in front of the 75,000 fans at the game … and also the President and First Lady!
While Logan was nervous, he had been practicing non-stop and completely nailed his performance. He had so much fun, he's decided that 75,000 college football fans just aren't enough – he's now applying to do a repeat performance at a future Super Bowl! Logan, at just 10 years old, wants to use his platform to educate about American Sign Language (ASL) and show people that not only is it a unique language, it can be a lot of fun!
Wednesday, February 12, 2020
The story of the University of Wisconsin saving a very special pup and being shared as an ad during the Superbowl has gone viral, stealing the hearts of many across the country.
Our pets are members of our families. We love them and we will go to the ends of the earth for them. When David MacNeil found out his treasured Golden Retriever Scout was sick, he put all his hope in the team at the University of Wisconsin School of Veterinary Medicine. Scout also happens to be the unofficial mascot of WeatherTech, a company that makes anything from floor mats to pet care products.
Scout had a tumor on his heart and was given less than a 1% chance of survival. But he beat the odds with the care of his veterinary team! Scout's owner, WeatherTech CEO David MacNeil, was so moved by his pup's progress that he wanted to celebrate him and the UW's veterinary work in an ad that would run in, of all places, the Superbowl. To say thanks, David MacNeil has purchased a $6 million thank you – a Super Bowl commercial to honor the University of Wisconsin School of Veterinary Medicine.
University of Wisconsin vets and their spotlight in the Superbowl ad, the story has gone viral. National outlets across the nation have reported his heartwarming story. The coverage has brought an extra benefit: much-needed donations to the School of Veterinary Medicine. According to the University of Wisconsin, the school has received thousands of dollars in gifts.
Tuesday, February 11, 2020
There's a dog in Cumberland County that's making history. Hansel is a rescued pit bull who is about to become the first of his breed to take on the role of an arson-detection K9 officer in the Garden State.
"When I put on his harness and I tell him, 'Do you want to go to work?' he literally does laps in his crate," says Millville firefighter Tyler Van Leer.
Hansel and Van Leer are inseparable, and as of now they get to work together as a team at the Millville Fire Department. Hansel was rescued from a dog-fighting ring in Canada when he was just 7 weeks old.
He eventually made his way to the Throw Away Dogs Project – a group that takes rescued dogs and turns them into working dogs. That agency says they spotted qualities in him that reminded them of K-9 officers.
The duo has been training for 15 weeks.
"Hansel has been through so much and this absolutely is needed to find his niche, his person, and Fireman Van Leer is that person and his job, now he's going to have a purpose," says Carol Skaziak, the founder of Throw Away Dogs.
They say they hope Hansel's new job is a win for pit bulls as a breed.
Monday, February 10, 2020
The LSU Tigers football team will live on in History as the best of all time. And the very field they played on will live on … at a local school. Since the Superdome is getting a 3 year makeover, the first step this year was pulling up the turf right after the College Football Championship game. But it was still nice turf … so the city found a way to recycle and reuse it!
The faux-grass has been installed at the Brees Family Field on the Uptown Lusher High campus. The new, slightly used turf is the centerpiece to Lusher's $3.5 million athletic complex. Future Lusher athletes will play on the literal same field that the Tigers won the championship on!
While there was an upfront investment for the field, the school says it will pay for itself since they won't have to water, mow and keep it up in the frequently soggy ground of New Orleans. Knowing Lusher's football program, I imagine some kids who play on this field will go on to win a college football championship someday.
Friday, February 7, 2020
Maj. Bill White served in World War II, survived the Battle of Iwo Jima and went on to have a long career in the U.S. Marine Corps. Among his many medals is the one he's most proud of – his Purple Heart. It is a badge of honor for surviving the Battle of Iwo Jima. His injuries may have taken him off the battlefield but his fighting spirit carried on in life.  Maj. White keeps his proudest memories tucked away on his bookshelf and the 104-year-old veteran said he's hoping his collection grows a little bigger this Valentine's Day.
The California-native spends his days dining with his friends, staying active and scrapbooking, which is one of his favorite hobbies. He keeps a lifetime full of memories carefully preserved on the bookshelves of his room, each scrapbook organized by year.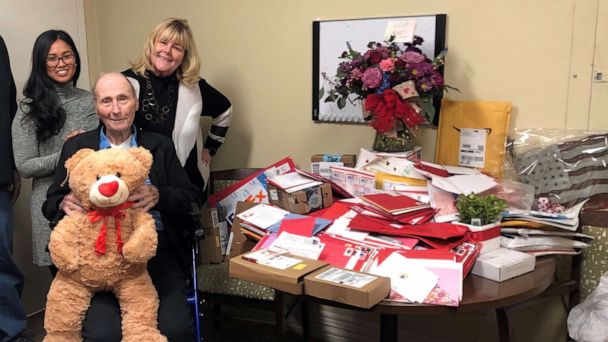 For Valentine's Day, Bill said he wants to add to his collection with cards from people near and far. Bill says he'll save every one of them "..and they'll be a personal part of [his] history."
It's a life story that is still being written. If you would like to send Maj. Bill White a Valentine's Day card, you can address it to:
Operation Valentine
ATTN: Hold for Maj Bill White, USMC (Ret)
The Oaks at Inglewood
6725 Inglewood Ave.
Stockton, CA 95207
Thursday, February 6, 2020
We've heard of lemonade stands for fundraising, well in the winter, why not have a hot cocoa stand!? The efforts of some hardworking preschoolers are warming people's hearts, and it's not just because of all the hot cocoa.
Jasper Mazzocco, age 4, was diagnosed with a rare type of brain cancer late last year. He was taken out of school and hospitalized, but his classmates never stopped thinking about him. They decided to have a hot cocoa fundraiser to raise money for Jasper's family. With help from their parents, local stores and the community, the hot chocolate stand was a massive success: altogether they raised more than $10,000.
The local Trader Joe's provided space and supplied water bottles, a Dick's Sporting Goods offered to set up tables and chairs, and both the Costco and Starbucks donated baked goods. Three Starbucks employees even made back and forth runs to supply hot water to make the cocoa.
Jasper's preschool teacher, Jessica Stephens, said some of the people who stopped by the sale were cancer survivors themselves, and many shared stories of their own battles with cancer, or the ones they lost along the way. In addition to the hot cocoa stand, more than 350 donors have raised over $30,000 on GoFundMe for Jasper's family.
Wednesday, February 5, 2020
In 2016, brothers Mike and Nick Fiorito quit their 9-5 jobs in search of more meaningful work. Unsure where to start, the first 6 months weren't easy for the brothers. They went from one idea to the next, failing miserably. But on one cold and sleepless night in November, everything changed.
It was 2 A.M. and Nick couldn't sleep.  While tossing and turning, the image of a homeless man he used to see on his daily commute wouldn't leave the screen of his mind. While working, Nick would often tell himself he was going to help this man – but he never did.
That night, a gentle voice whispered to him and said, "If not now, when?"
Nick finally listened to the call. He crawled out of bed, opened his laptop and wrote a GoFundme campaign to raise money to give blankets to the homeless of NYC. Needless to say, he slept like a baby that night. After some thoughtful consideration, Mike decided to join the cause the very next day.
They called their new family project, Blankets of Hope.  They went on to hand out 100 blankets and handwritten notes that Winter – each including a simple message: WE BELIEVE IN YOU!"
Their efforts caught the attention of a venture capitalist, and Blankets of Hope became a global movement. Now, the organization has worked with more than 150 schools across the US, Mexico and Canada to deliver over 25,000 Blankets of Hope — and each one is still delivered with a thoughtful, handwritten note.
Mike and Nick say if they've learned anything from their journey, it's that the secret to living is giving.
Tuesday, February 4, 2020
After an armored car guard accidentally left a cash box outside a credit union, George Condash picked it up and found $27,000 inside. Did he immediately go buy a new car? Or stick in a savings account and wait for the heat to die down? No – he did the good and Godly thing, Mr. Condash immediately turned it into the bank.
What would you do if you found $27,000 cash in a box on the ground? The credit union was so thankful they made sure George Condash got an undisclosed token of appreciation – a cash reward.
George said humbly, "It's not mine and any honest person, I hope, would take it back in."
Monday, February 3, 2020
In this life, you will at times, have to walk through the fire. Adversity comes in all different shapes and sizes. But if you are willing, God can use these events in life to mold you into the person He longs for you to be. Ilene Lainer fully embraced her life challenges and now gets to inspire others as they face the same walk.
Seventeen years ago Ilene's young son Ari (Arr Ree) was diagnosed with autism. Ilene was a powerful attorney, but was struggling to find a preschool that would accept her son. So she walked away from her job to care for her son.
She and a friend who also has an autistic child formed a non-profit called NEXT to focus on resources for families dealing with autism, specifically to provide training for young people on the spectrum so that they can get jobs as adults.
Thanks to NEXT, autistic students have accepted jobs in all walks of life.
---
NEED MORE GOOD NEWS? Click Here for previous Today's Good News stories featured on LifeSongs!