Wednesday, September 30, 2020
Do you know CPR? After today's story, you are going to want to learn. Sonja Frazier is the night shift manager of Taco Bell in Clarksville, TN. I don't know if Taco Bell in Clarksville is the same as it is here in Gentilly – but the line is longest AFTER 10 PM. So Sonja is used to cars wrapping around the building. Still this one evening in August, nobody was moving in the line.
Sonja went out to see what was holding up the line and found a man passed out at the driver's seat. She found the man's pulse – which was weak – had her employees call 9-1-1 and began CPR. After 11 minutes, first responders joined the scene and took over. Sonja says the man started to come to as they loaded him into the ambulance. It was only then that she stopped and cried in relief.
When interviewed, Sonja deflected all of the hero talk and encouraged everyone to learn CPR. She also said, "I believe I was there for a reason."
Tuesday, September 29, 2020
Matthew 6:3 says "when you give to someone in need, don't let your left hand know what your right hand is doing."
Nine women in Tennessee did just that, giving secretly for THIRTY YEARS! A group of nine women (they call themselves the 9 Nanas) kept a secret for decades that not even their husbands knew about.
For three decades, they met at 4:00 AM, anonymously paying bills and buying clothes for people in need, and sending them care packages, each of which contained a homemade pound cake and a note that read "Somebody loves you."
Thanks to their elusive work, these women — all over the age of 50 — contributed more than $900,000 to their community.
Talk about making a difference! You know, you make a difference in our community, too, through YOUR giving. No 4am baking required! We're so grateful for and encouraged by your support for LifeSongs. Thank you!
Monday, September 28, 2020
In New Orleans, we're surrounded by water. So it might be hard to imagine what it's like for Californians in a dry climate having to fight blazing wildfires. But we DO know how to help our neighbors in need, and so does a California restaurant.
Mo's River Road Grill in Salinas is giving first responders free meals as they work hard to battle the fires in their communities. It started with free water and snacks, but by the first night, 10 firefighters turned into more than 70 coming in for a meal.
Restaurant owner Terry Moshin says, "It feels joyful. It feels like that's what we should do. The whole community has really come together and it's' awesome – everyone wants to help, and it's kept their mind off the fires."
The response from first responders has been humbling, too. Terry adds, "They are so kind, they love their job. To see them work so hard for us, we can do something for them," and this is it.
We know what it's like to be humbled by an overflow of support from the community, too. Thank you so much for your support and for being part of the LifeSongs giving family!
---
---
Friday, September 11, 2020
Even as Hurricane Laura bore down on a hospital in Lake Charles, Louisiana, someone had to watch the babies. NICU staff at Lake Charles Memorial Hospital worked through the Category 4 storm that damaged the hospital (despite some having damage to their own homes and a mandatory evacuation order).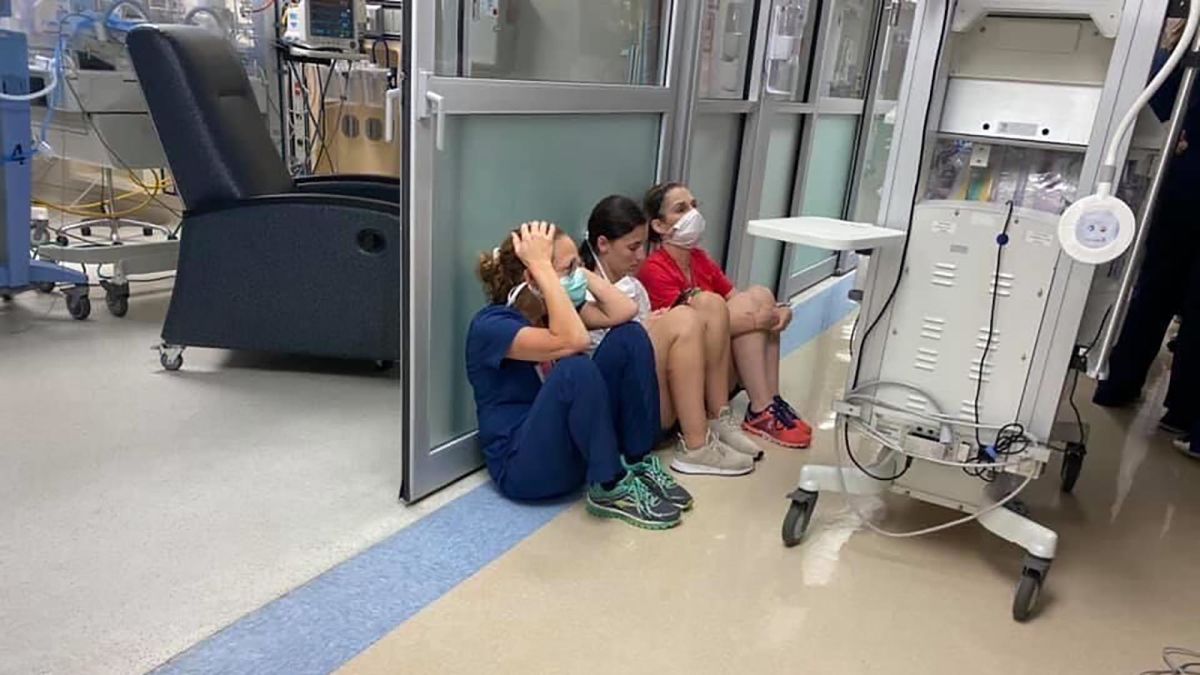 The staff had their hands full! Two teams took shifts caring for the little angels, who have since been able to be safely transferred to other hospitals across the state to continue receiving care.
Over a dozen nurses and respiratory specialists are being hailed as heroes for protecting the babies through the storm. Dr. Juan Bossano said, "In a small town like this, people have to pull together. I'm proud of them. And the babies are doing better than all of us!"
Thursday, September 10, 2020
Just a couple weeks ago was the 15th anniversary of Hurricane Katrina. The storm changed many of our lives forever. Though painful, we also experienced an incredible outpouring of love and care from family, friends and complete strangers.
Now New Orleans is uniquely positioned to return the favor by caring for our neighbors from Southwest Louisiana. Hurricane Laura was the second strongest storm to ever hit the United States – and it demolished Lake Charles. Tens of thousands are displaced and in need of help to rebuild their lives.
Facebook groups, nonprofits and even the New Orleans Jeep club have joined the Cajun Navy, National Guard and Red Cross on the ground to help with clean-up. Here in SELA, folks are providing places to stay, food to eat and even laundry service – free of charge through Imagine Waterworks.
Instead of waiting for the local, state and federal government to step in, the people of Louisiana are just doing the work and helping the people. It's beautiful. Good job, y'all.
Wednesday, September 9, 2020
Mr. Russell Ledet was used to walking the long, sterile hallways of the hospital. As a security guard he would check the dark corners and offer assistance to patients and employees in need of help.
Now, Dr. Russell Ledet walks the hospital corridors with even more purpose. Dr. Ledet went from security guard at Baton Rouge General Hospital to medical student at the same hospital, saying, "I'm here now, and every moment walking these halls with that white coat on is a blessing, and I am grateful."
While he was a security guard he was also an undergraduate student at Southern University and A&M College in Chemistry and Biology. He then went to NYU School of Medicine to obtain his PhD in molecular oncology and tumor immunology and then accepted a full ride scholarship to Tulane University School of Medicine to obtain his Medical degree and my MBA simultaneously.
Tuesday, September 8, 2020
Before the global pandemic, Will Burch used to hold house parties at his New Orleans home on Bartholomew St. The band would set up on the porch and folks would start grilling and it was just a party.
Now, Will uses his house to meet more immediate needs, like diapers and food for families hurting with job losses and other concerns. His house is a part of the NOLA Community Fridges, which uses social media to communicate on a small scale where anyone can get help, without standing in some big line for federal aid.
In the bins in front of Will's house are diapers, baby food, toys and other supplies. The community drops off their extra to give away – and anyone is welcome to take what they need. As of this week, there are at least seven locations around town for the NOLA Community Fridges.
Monday, September 7, 2020
Paying it forward has never been more delicious! Inspired by other restaurants in town, customers at Slice Pizzeria NOLA began buying extra slices and entire pizzas and leaving the order for anyone in need.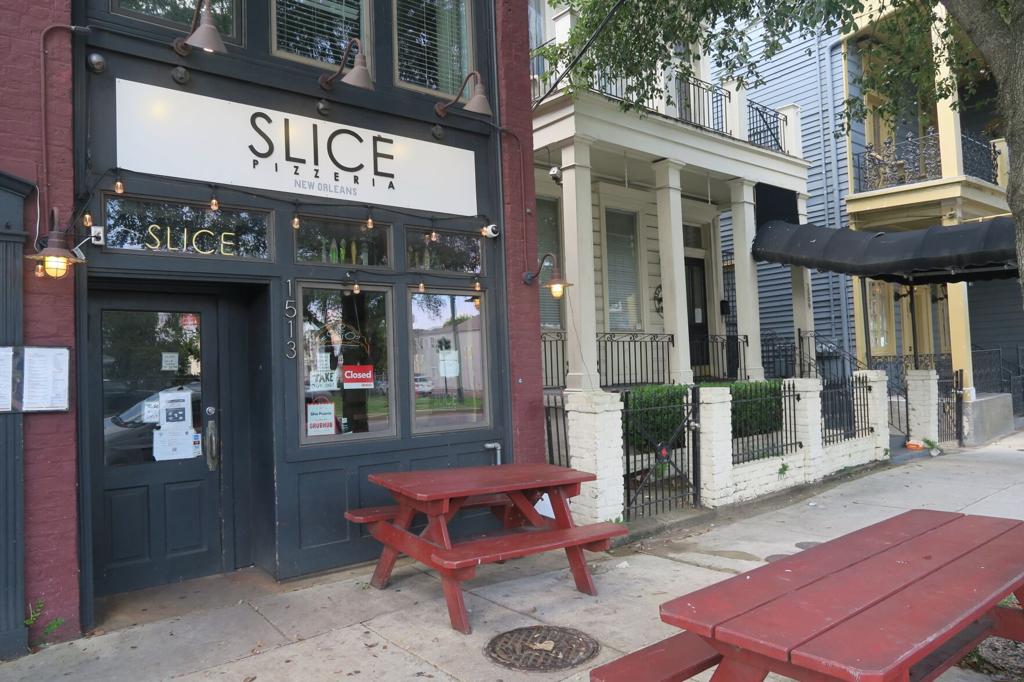 Here's how the Pay It Forward Slice Program works: Any customer can buy extra food and put the order receipt on the wall. Then, anyone in need can come and grab the order – no questions asked – and the food will be freshly made for them – for FREE!
It might be the only meal someone gets all day. So many hospitality jobs have halted in New Orleans. On top of the Pay It Forward Slice program, Slice Pizzeria started offering free slices on Friday nights.
Friday, September 4, 2020
Here's the tale (tail?) of a pup named Tucson Prime. He was a stray dog that frequently visited a Hyundai dealership for petting and free food. The crew at the dealership grew so fond of the stray that they adopted him as a group and gave him a job as the mascot for their business!
The staff gave Tucson Prime his own laminated ID badge and the manager says that sales have definitely increased with their new salesdog. In fact many customers return to visit the pup and bring him gifts, long after they bought their new Hyundai.
You have a positive impact every day, too, you know. It may not be through wagging tails and selling cars, but your continued support for LifeSongs helps provide hope and encouragement, which is so needed these days.
Thank you for giving to LifeSongs!
Thursday, September 3, 2020
Social distancing rules are presenting all kinds of challenges for in-school learning. But one teacher took the new safety measures as an opportunity to make the classroom more fun.
Texas Kindergarten teacher Jennifer Birch Pierson realized the social distancing measures were going to be difficult for children, so she wanted to cheer them up by turning desks into trucks—- even making the required desk shields look like windshields! What a thoughtful and amazing teacher!
View this post on Instagram
Talk about going above and beyond! We're so grateful for our amazing teachers who are making a difference every day. You're making a difference, too, you know. Thank you for covering our teachers, students and families in prayer every day with us through the LifeSongs Prayer Schools. And thank you for sharing hope and encouragement with us every day, too, through your support for LifeSongs!
Wednesday, September 2, 2020
For 85 years, Ellis Marsalis Jr. was a jazz icon in New Orleans. He was also the backbone of a musical family and beloved in the local community. Sadly, Marsalis passed away from complications of Covid-19. The NOLA music scene mourned his passing, and now his son, Delfeayo Marsalis, is determined to carry on his father's legacy.
The younger Marsalis founded KNOMA, Keep New Orleans Music Alive, to financially support local musicians now, when they need it most. Marsalis knows that music can bring people together, and the only way to do that now is to help those who create it.
"Happiness, joy, and celebration — ideals that are very much needed today." .- Delfeayo Marsalis
Tuesday, September 1, 2020
Mask making is turning into a popular do-good hobby. For one couple in Arvada, Colorado, it was also a good justification for breaking out their old 1922 Singer Model 66 "Red Eye" treadle sewing machine.
The beautiful black iron contraption originally belonged to Giselle Williams' great-great grandmother. When Giselle's hairstyling and knitting businesses came to a standstill during the pandemic, she asked her husband Darin to help her restore it. Well, he did her one better. He fully rehabilitated the machine, and then taught his wife how to use it.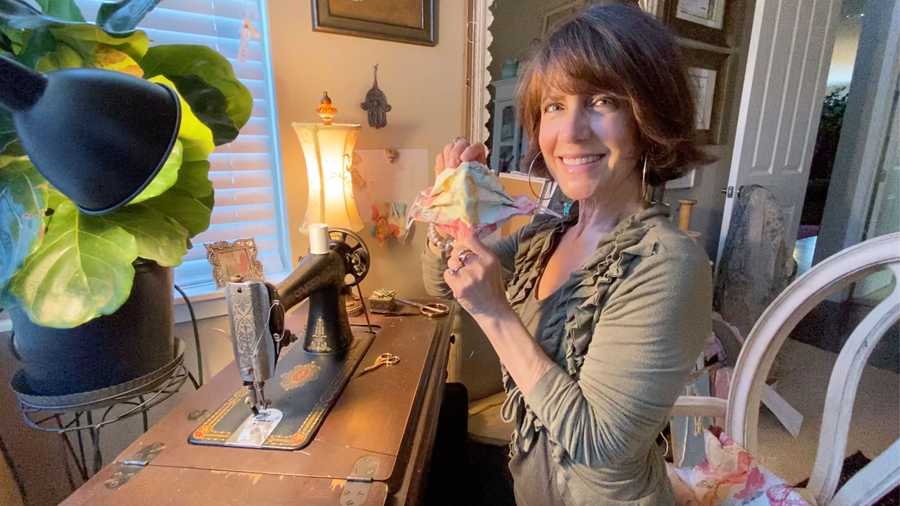 Giselle Williams had never sewn a thing, but her husband's grandmother was a seamstress and taught him how to sew during his childhood summers. Now, the couple has made and distributed nearly 500 masks to first responders across the globe. The Veterans of Foreign Wars even recognized Darin Williams for his contribution to the community.
Monday, August 31, 2020
Isabella is a living miracle. At only six years old, Isabella has undergone five surgeries – and she has the scars on her little body to prove it.
Isabella was born premature, with a blood clot in her right arm. Now her arm shows the signs of her multiple surgeries. The staff at Children's Hospital New Orleans wanted her to feel strong, as she continues to heal – so they performed a special operation… on Isabella's American Girl doll.
The doll, named Bells, now has matching scars on her arm – just like Isabella. The hospital re-enacted the surgery too – gave the doll matching clothes and Isabella's haircut – the two are basically twins! And both Bells (the doll) and little Isabella are strong!
Friday, August 28, 2020
What's the best part about a baby shower? The snack food, right? Second best part? The great games – like guess how many toilet paper squares it will take to wrap around the pregnant lady! Classic.
(The answer is always less than you think and no one feels good about this afterwards.)
A neighborhood recently celebrated an inbound baby for their beloved mail carrier, Ms. Nanh. The community had watched her expanding belly as she waddled her way to the mailboxes each day. So the homeowners decorated their yards with baby shower decor and left presents for Nahn one day during the pandemic as she dropped off mail – she ended up picking up just as many gifts for herself and baby number 4!
Thursday, August 27, 2020
We lean on the dependability of mail carriers now more than ever! Do you get a little thrill whenever the mail, FedEx, Amazon or UPS truck pulls up out front? A little boy in Los Feliz, CA also gets excited every time the brown UPS truck pulls up. He runs out to greet the driver, Hector, and to see if someone sent him something.
But usually there is nothing in the truck for this little boy. That never diminished his enthusiasm. So much so that Hector put together a box filled with toys and made a special delivery just for this gracious, excited child.
Hector had a bit of a toy collection going for the day in the future when he might have a son of his own, but decided that his friend on the UPS route needed the joy a bit more.
Wednesday, August 26, 2020
For 18 years, Jeison Aristizábal has been working to give young people with disabilities in Cali, Colombia, a brighter future.
Aristizábal has cerebral palsy, and his non-profit, ASODISVALLE — an acronym that translates to Association of Disabled People of the Valley — has helped transform the lives of more than 1,100 young people and their families.
Now that coronavirus is tearing through Latin America, Aristizábal and his organization have had to switch gears. They've shuttered their therapy, education and medical facilities for a while, but are offering in-home and virtual medical treatment and physiotherapy to make sure the children they would normally serve don't get left behind during this critical time.
"It's important to give the best of ourselves in these moments," Jeison says. "If we set our hope and we set our will, we can rise above all the adversities."
Friday, August 21, 2020
A few weeks ago a bomb-like blast rocked the Lebanese city of Beirut. It destroyed a large chunk of the ancient city, injuring thousands and was the cause of a tremendous loss of life. Within hours of the terrifying blast, emergency responders around the world began to mobilize. The Lebanese military were first on the scene, followed by aid from France and Egypt.
Within a couple of days the emergency response division of Samaritan's Purse had loaded up a massive supply jet with medical gear, food, water and a team of disaster specialists and medical workers. The 15-member response team flew out of North Carolina,
landed in Lebanon and got to work distributing 26 tons of relief supplies, while building temporary shelters for people who just lost their homes.
Samaritan's Purse are the same people behind Operation Christmas child. The emergency response comes in the name of Jesus – to a nation that is largely Muslim.
Thursday, August 20, 2020
There may be no activity as perfectly 90s as rollerblading! And with the pandemic bike boom – roller blades might be the only exercise equipment you can find…
A couple of hockey players for the University of Massachusetts were bored during the Summer – their sports season cut short by the pandemic. But Andrew Walker and Jacob Adkins wanted to stay in shape AND make a difference so they laced up their roller blades to make a cancer research fundraising 900 mile trip from Boston to Mason, Michigan.
They call themselves the Men in Blades – and together raised over $30,000 with their 10 day rollerblading journey. Both young men have been affected by cancer and wanted to use their time to make an impact for other families facing the battle.
Wednesday, August 19, 2020
You've heard of a room with a view – well now you can get a room with a ZOO! The Pairi Daiza Resort has been awarded Best Zoo in Europe three years in a row – and you can book one of 100 rooms with 8 different views of the wildlife – right in the thick of the habitats.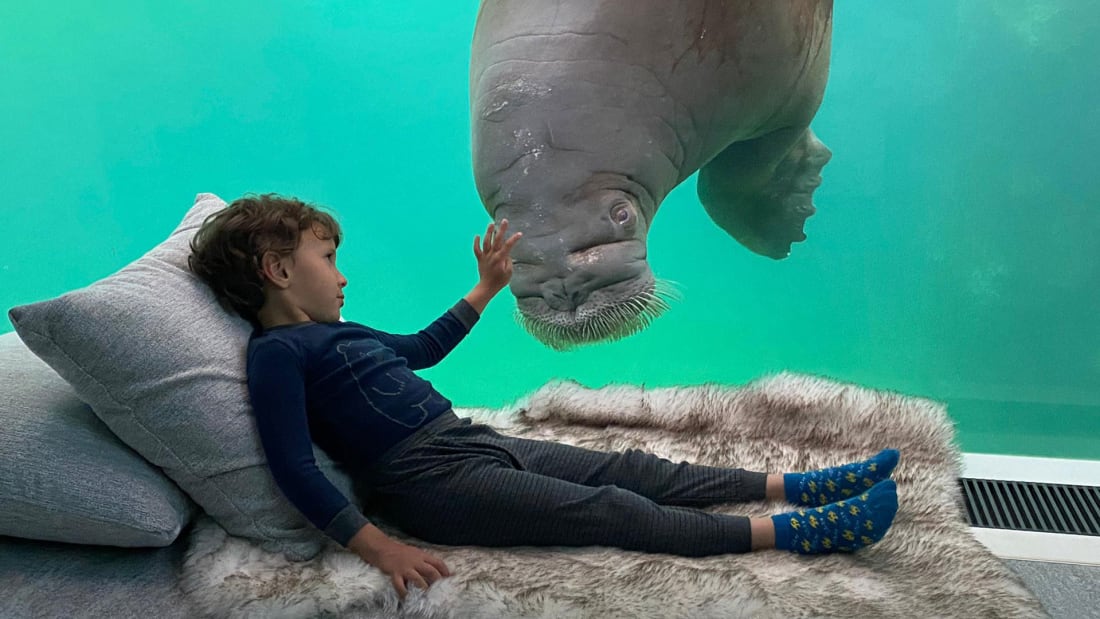 Not only does your hotel stay come with complimentary breakfast and wifi – but 24 hour park access! And it is a bargain, with rooms starting around $150 per person. Plus the cost of a flight to Belgium – which is where the zootel is.
So what room would you want? Wolves? Bears? Sea lions, Tigers, Polar Bears?
Much like our own Audubon Institute, the Pairi Daiza Resort & Zoo fight to protect natural habitats and preserve endangered species.
Tuesday, August 18, 2020
Though we haven't had a new superhero movie to watch in sometime – during the global pandemic we have had a chance to better appreciate the heroes that actually live among us. Heroes like our veterans. Thank you for your service.
Due to the coronavirus many aging Veterans have had to spend an enormous amount of time alone. And you know what they say about "idle hands." However, an organization called Help Heal Veterans (which has been kicking around since 1971) sends special crafting kits to Veterans in the United States to occupy the time and develop new skills. Some of the crafts actually aid in recovery from injuries.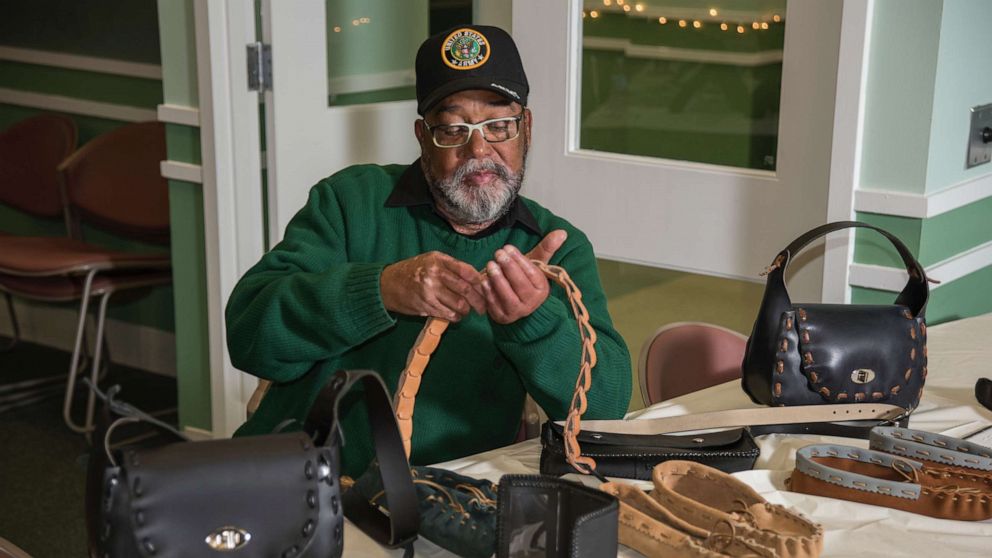 In the last couple of months Help Heal Veterans have sent over 150,000 crafting kits to Veterans around the country. Some of the kits include building a wall clock, making wallets – or even a full leather messenger bag!
One Marine veteran with MS says the project did way more than just help pass the time – "It relieved a bunch of stress, anxiety – helping us mentally, spiritually and physically!"
Monday, August 17, 2020
Months ago we shared with you the story of Captain Tom Moore, who raised millions of pounds (like dollars, but English) for the British healthcare response to COVID-19. The 100 year old World War II vet raised the funds by walking laps in his garden.
Captain Moore has become a bit of a rallying point for the British people and has fans around the world. Some of his biggest fans are the royal family – in fact, recently in a beautiful outdoor ceremony at Windsor Castle, the Queen of England knighted Captain Moore.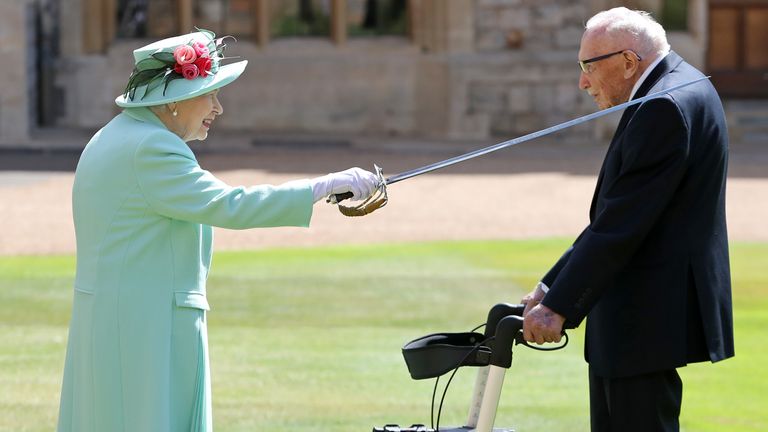 Normally you have to kneel before the Queen for such an honor, but the Royals opted to let Tom Moore simply bow, because he was worried he might not be able to get back up if he took a knee. I mean – he is 100 years old. Along with his knighthood, Moore was also promoted to Honorary Colonel in the British Army.
Friday, August 14, 2020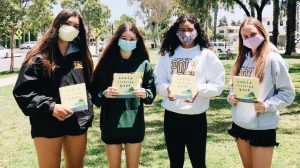 Have you grabbed the art supplies during the pandemic? There is something peaceful about crayons and a coloring book that can't be put into words. But it can be put to good use.
Four high school students out of Long Beach, CA created a kid-focused Covid Coloring Book for their economics class project. But unlike Zach Morris at Bayside High who would try and use this assignment to get rich – these four fifteen-year-olds (Lauryn, Ella, Sofia and Erin) created a non-profit called Be The Change Coloring Co. to use their coloring book to raise money for charity.
The 28-page coloring book features characters Al E. Gator, Wally the Narwhal and Sam the Snail. The characters explain the do's and don'ts for staying safe during the pandemic, including how to properly wash your hands. The book even comes with a face mask.
40% of the sale goes to charity – which the buyer gets to pick! So far the Be The Change Coloring Co has sold over 2,000 coloring books. The four friends are now working on a second book, "Stand Up for Your-Shell-ves," which tackles teaching children about racism and discrimination with the help of Sam the Snail.
Thursday, August 13, 2020
Lydia Denton is just 12 years old, but is already an accomplished inventor. She developed a device that could save the lives of kids in the backseat of hot cars called the Beat The Heat Car Seat. The safety seat measures the temperature inside a car, sending an alert when it reaches 102 degrees.
Lydia designed the portable device after learning about children who were accidentally left inside hot cars. The North Carolina elementary student won the CITGO Fueling Education Student Challenge with the Beat The Heat Car Seat – which scored her a sweet prize of $20,000. Being entrepreneurial by nature, Lydia is using the grand prize cash to get her device into production and the marketplace.
Each safety seat will likely cost $50. The Beat The Heat Car Seat is a family project – Lydia's siblings worked with her on it — her brother did some coding, while her sister helped with the design — all with the help of their mom, science teacher Covey Denton.
The proud mom points out that "Kids don't know what impossible is … They dream so big."
Wednesday, August 12, 2020
Making clothes out of duct tape went from a fun trend a decade ago to prestigious haute couture in 2020.
The Duck Brand now hosts an annual Prom Gown and Tuxedo competition where students design and build their formal wear out of nothing but Duct Tape! This year's $10,000 scholarship winner in the dress category was high schooler Peyton Manker who not only created a beautiful gown – but offered it up as a tribute to frontline workers fighting COVID-19.
The blue duct tape gown features beautiful images of frontline workers. Peyton also designed a COVID virus handbag and matching facemask to go with her ensemble. What a great example of taking the mixed bag of last Spring and turning into art – fashion – and inspiration!
Tuesday, August 11, 2020
One family in Encinitas, CA missed their church so much, they rebuilt it out of Lego. The LaClair family created a large, incredibly detailed replica of Bethlehem Lutheran Church. The Lego Church has Pastors Laura and Sam at the pulpit – a Lego pipe organ and even stained glass windows!
The Lego Bethlehem Lutheran Church went viral, so the family started doing stop motion videos to portions of the church's online worship services! So how badly do you miss being together with your church? Bad enough to build them out of Lego?  Don't miss a single time of worship with MANY LOCAL CHURCHES offering online services during the coronavirus.
Monday, August 10, 2020
Drew and Brittany Brees have donated $5 million to build healthcare centers in underserved communities around the state through a partnership with Ochsner – the state's biggest healthcare provider. The couple says the first of these healthcare centers will open in New Orleans East before the end of the year.
This isn't the first time the Brees have made a generous contribution to the people of Louisiana this year. At the start of the pandemic the power couple dropped $5 million to provide delivered meals for the elderly and others most impacted by COVID-19.
Friday, August 7, 2020
Six year-old Bridger ended up with 90 stitches after getting between his 4 year-old sister and an attacking German Shepherd. Bridger spent 2 hours in surgery to repair his face and body. After the accident the young man told his dad, he would never hesitate to protect his baby sister.
Cue the waterworks.
Bridger's story quickly went viral and attracted some super-fans from Bridger's favorite superheroes. Chris Evans, who played Captain America in the Avengers films, reached out to the boy in his family after sharing the story on social media. Chris even sent Bridger his very own Captain America shield prop – from the Avengers! Bridger has received well wishes from Spiderman (Tom Holland), Star Lord (Chris Pratt), the Hulk (Mark Ruffalo) and Queen of Genovia, Anne Hathaway.
View this post on Instagram
Thursday, August 6, 2020
There's an unassuming mediterranean spot called Shawarma On-The-Go, which is inside a gas station on Magazine Street, where neighbors are treating folks to free, delicious food.
Shawarma On-The-Go owner Abbas Alsherees makes a habit of offering food to anyone in need. His customers wanted to join in on the blessing by paying for folks who can't afford a meal. Many customers will buy an extra meal when ordering – to help the neighborhood favorite survive the coronavirus – and to give food to neighbors who are hungry.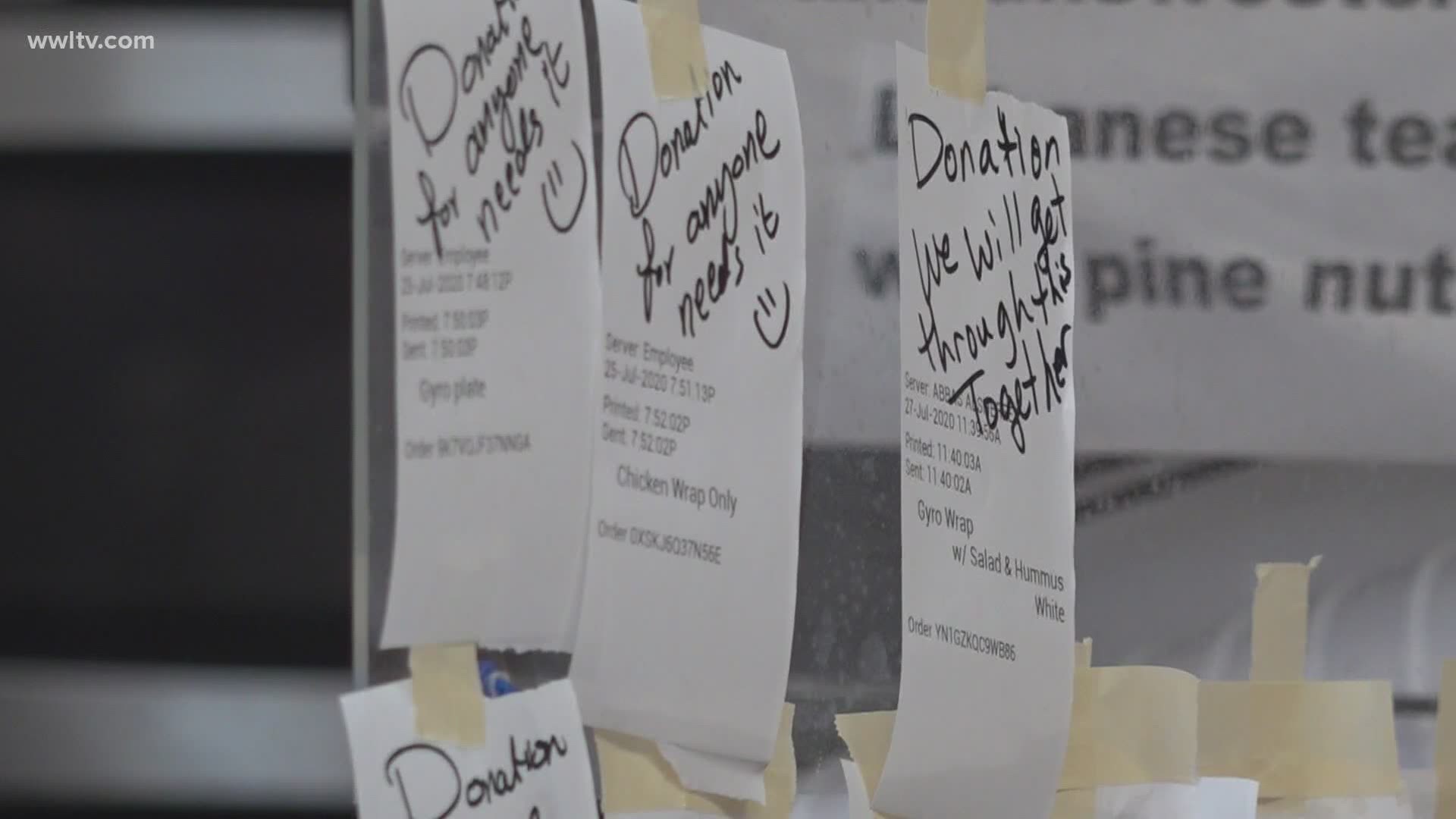 Most customers paying it forward leave a note to encourage whomever receives the blessing of free food. The extra meal tickets are taped up by the ordering counter – where anyone can claim free food, no questions asked.
What a beautiful way to both preserve a local restaurant AND take care of struggling neighbors.
Wednesday, August 5, 2020
One New Orleans jazz musician is fighting gun violence with the power of music. Shamarr Allen has issued a call to his community after a violent weekend in the 7th Ward – if you bring him a gun – no questions asked – he'll give you a trumpet.
Shamarr says that music was his way out of a world of violence – growing up in the Lower 9th Ward – and wants to extend the opportunity to his children's generation. Shamarr got his start at 13 years old with just a trumpet and a tip box at his feet in the French Quarter. Now he travels the world playing music for a living.
The trumpeter is working with New Orleans police Superintendent Shaun Ferguson to safely collect the guns and hand them over to NOPD. He's already exchanged four trumpets for guns and he'll purchase dozens more thanks to overwhelming support on a Go Fund Me account and sales from new 'Trumpet is my weapon' shirts.
Plus several of his musician friends are offering free virtual music lessons to the kids who participate in the program!
Tuesday, August 4, 2020
Cam Jordan is a team leader – an all-pro defensive end – and awesome mustache* grower. He sees the challenges faced by low income families this school year in New Orleans and is doing more than his fair share to help. Cam gave $25,000 to buy laptops for students who will need computers for distance learning this semester.
United Healthcare has matched Cam Jordan's gift – for a total of $50,000 to help families in New Orleans get the laptops and school supplies they will need!
*Seriously, just check out that 'stache!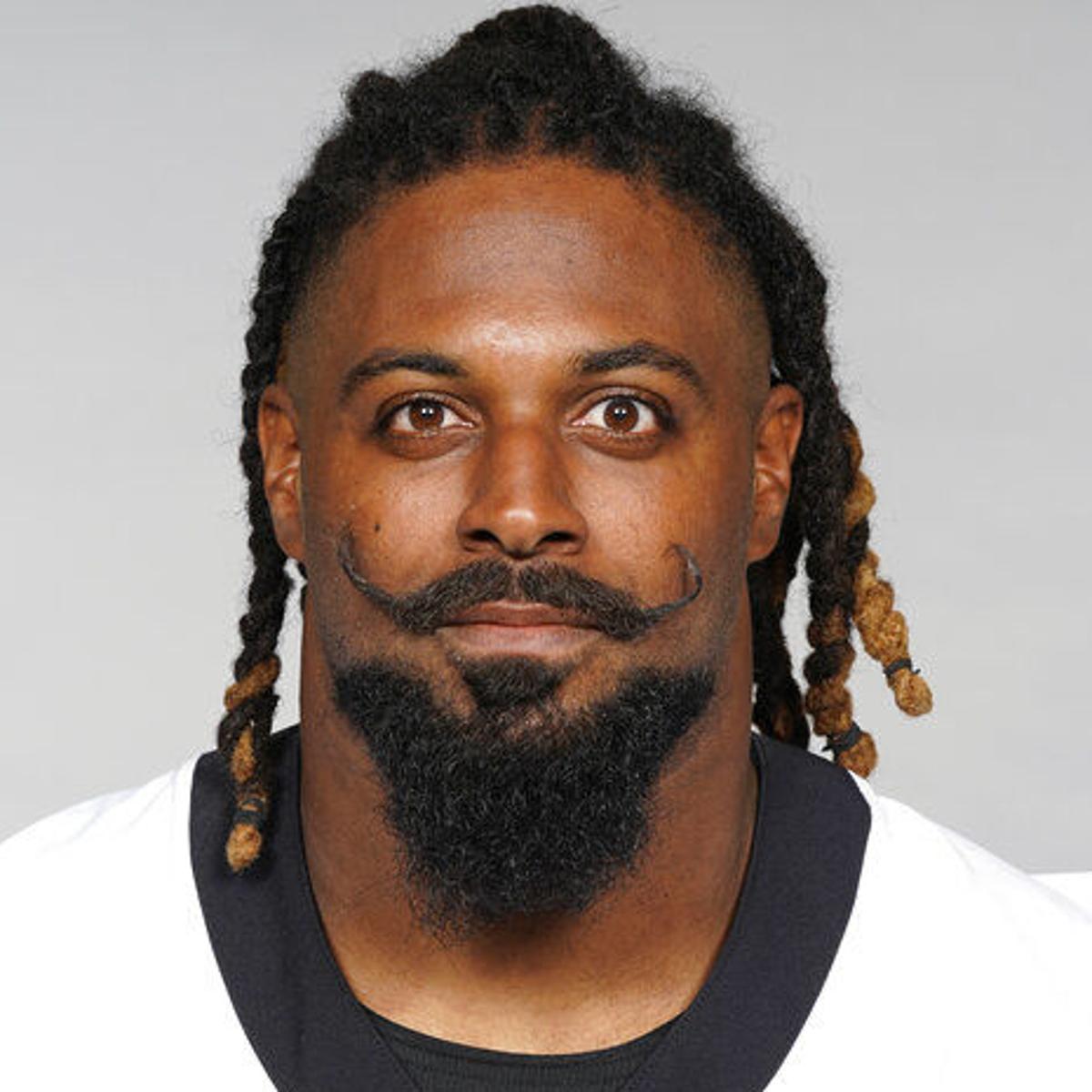 Monday, August 3, 2020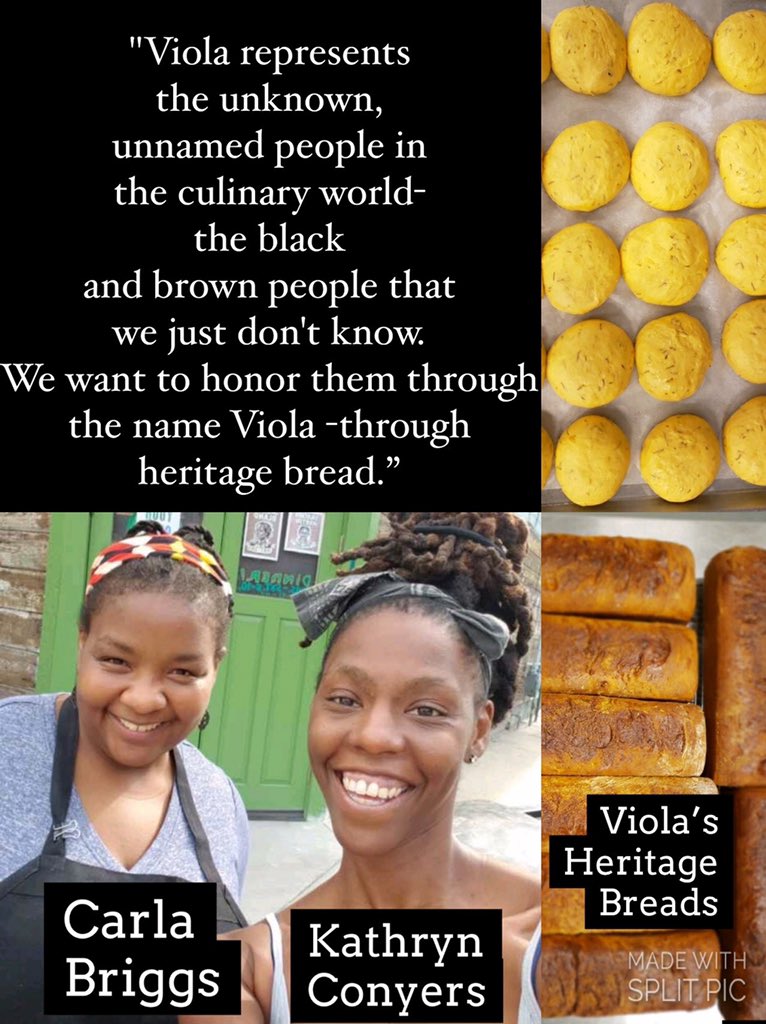 Times of struggle – like the ongoing pandemic – are also times of opportunity. When New Orleans native Kathryn Conyers kept finding empty bread shelves at her grocery store – she decided to learn how to make bread herself. And it turns out homemade bread is way more delicious!
Kathryn teamed up with her friend Carla Briggs, who is a real baker and they started a bread company called Viola's Heritage Breads. They make more than just sandwich bread – with brioche, sweet potato rosemary bread, cornbread and more. They churn out about 200 loaves a week. But Viola's Heritage Breads is more than just a burgeoning example of American ingenuity.
The company is proudly founded by two African American women who want to reclaim a proud heritage in food art – teaching other minority women the skills to both bake bread and run a business.
Friday, July 31, 2020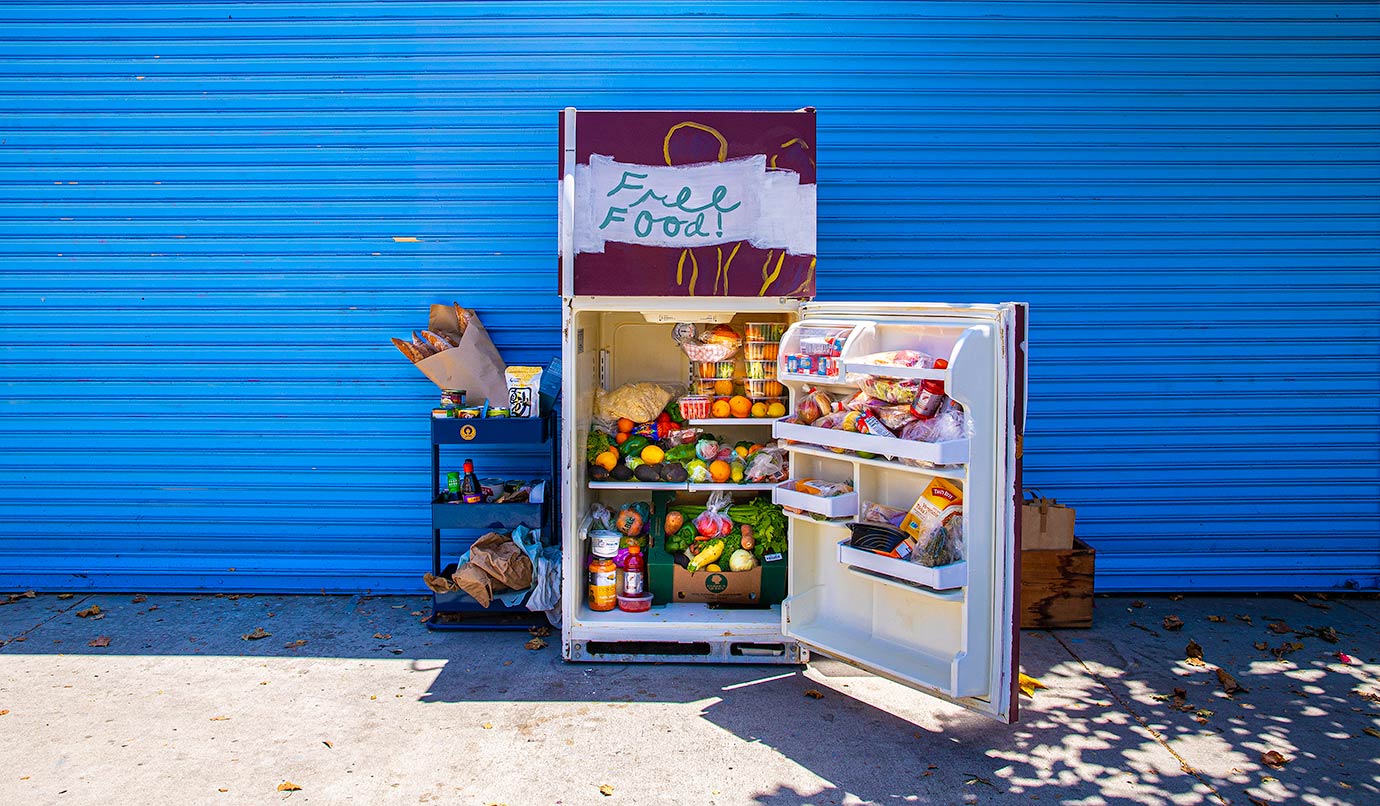 Over the last several months, half a dozen fully stocked refrigerators have been set up around Los Angeles, frequently restocked and the food inside is free for whoever needs it. Local businesses supply the electricity and local restaurants supply the food. Volunteers keep the refrigerators clean.
The LA Community Fridge Project is just one way Los Angeles is tackling the growing problem of food insecurity in their sprawling metropolis.
One of the smartest things about the Fridge Project is that it removes the humiliation of asking for help – it just gives help.
Thursday, July 30, 2020
Soon school will be back in session. What that will look like is anybody's guess, but learning will commence. And teachers will inspire students and students will change the world. Of course we'll be praying for our local schools with the LifeSongs Prayer School of the Day – coming back soon!
Clayton Ward was a high school bus driver who loved talking to the students all about History. They had lively discussions to and from school every day. Many of the kids encouraged him to go back to school so he could be their History teacher.
So he did.
Clayton kept driving his bus, but also enrolled at his local Community College. He got his Associates degree in Liberal Arts with a 4.0 GPA. Now he's working on a Bachelor's in History with a minor in secondary education.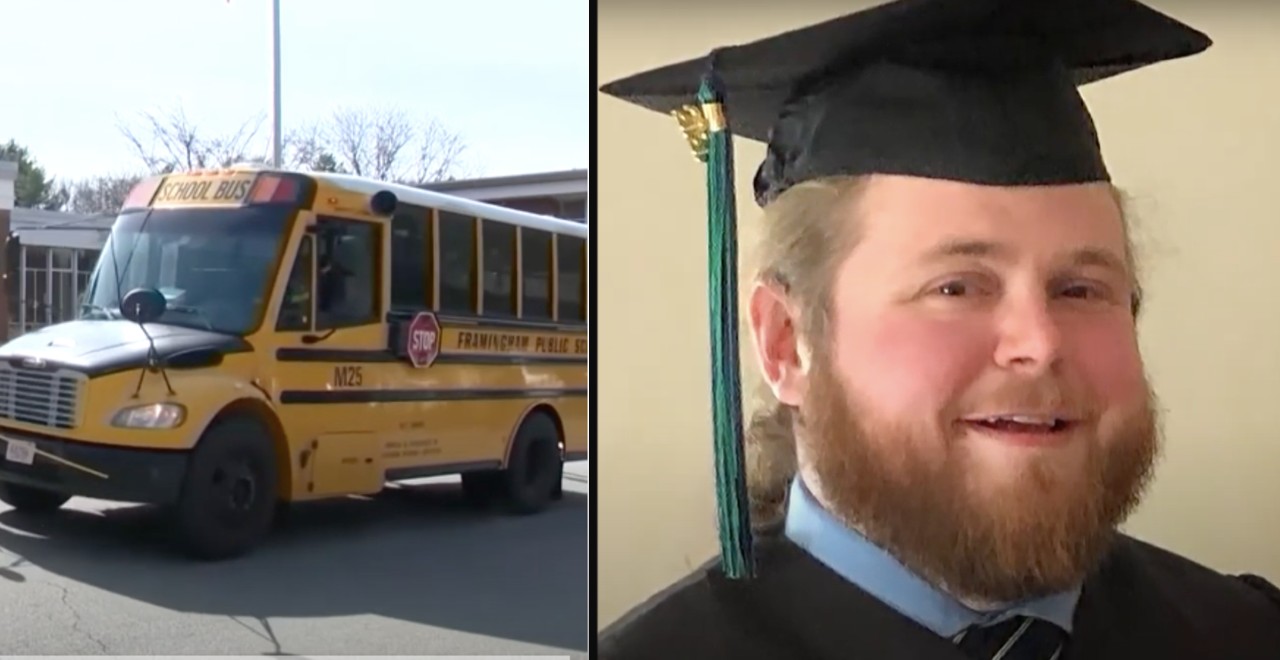 Wednesday, July 29, 2020
High speed internet has become even more essential to life during the coronavirus. Many people are working from home – telecommuting is the new normal. Schools utilized online-distance learning to end last school year and are preparing to start this school year with more internet based learning. Imagine how much more challenging this is for the developing world?
That's a problem that Google set out to solve with balloons. They call it Project Loon. The Alphabet company partnered with telecommunications companies in Africa to fly giant balloons – a fleet over 3 dozen of them – up into the stratosphere in order
to provide 4G LTE internet to the African nation of Kenya.
Each internet balloon is made up of sheets of polyethylene that are about the size of a tennis court. These are like hot air balloon sized weather balloons with cellular transmitters built in. Google launched the balloons from the United states and the wind currents are carrying them into place across the ocean!
Tuesday, July 28, 2020
Maggie Sillero is Wonder Woman. Maybe not in the movies – but in real life. Maggie, pregnant with triplets, went for a doctor's visit that involved a routine coronavirus test. She tested positive and immediately was placed in isolated observation for the rest of her pregnancy. Her husband also tested positive for the virus and wasn't allowed to be in the same room with his very pregnant wife.
Maggie was only able to talk to her family through Facetime… for a solid month!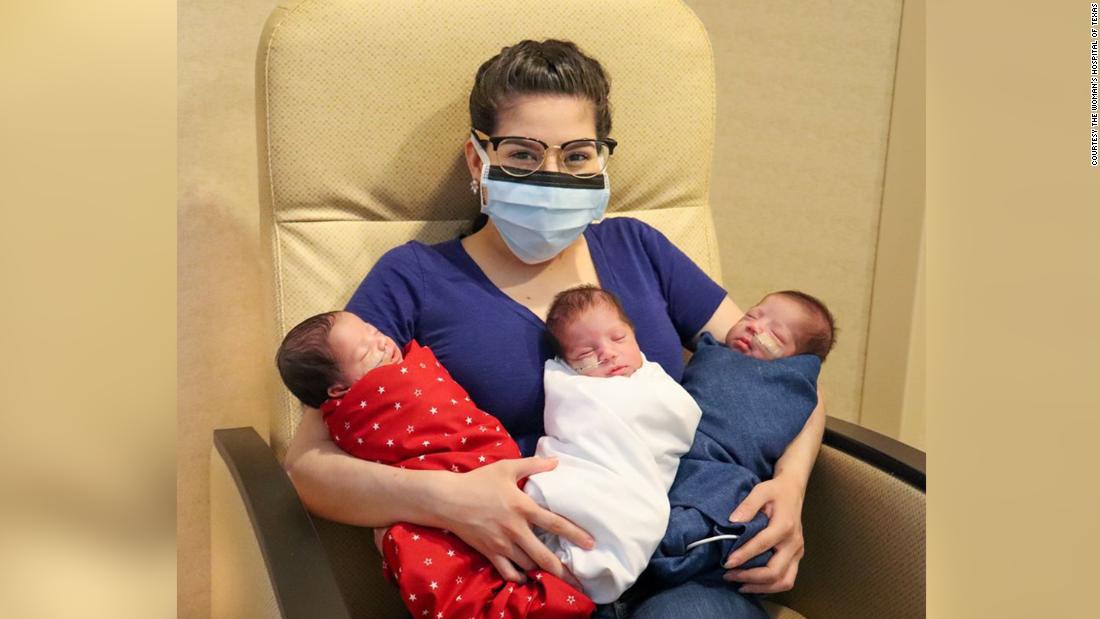 Then Maggie had an emergency c-section to deliver her triplets, a girl and two boys, several weeks before her due date. None of the babies had the coronavirus, but all weighed under 3.5 lbs.
Now the babies are thriving and momma has recovered from the virus. Everyone is safe at home.
Monday, July 27, 2020
With the ongoing pandemic, the most vulnerable to the virus, the older generations, are living in seclusion. No one can visit for fear of spreading the disease. The Louisiana Department of Veterans Affairs has launched Project LOVE!
L-O-V-E stands for Love Our Veterans Every day. The objective is for all of us to write letters and correspond with the over 600 veterans living in Louisiana care homes.
What a sweet idea!  Learn more at vetaffairs.la.gov.
Friday, July 24, 2020
10-year-old Chelsea Phaire has done more in a decade than most. She started her own non-profit called Chelsea's Charity, through which she sends art kits to children who are at homeless shelters or in the foster system. So far Chelsea has distributed art kits to more than 1,500 children. Not bad for a soon to be 6th grader!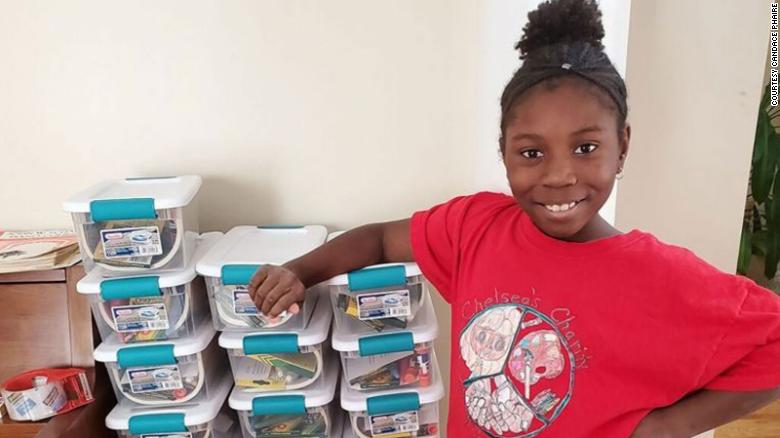 Chelsea used her birthday last year to start her charity – asking not for gifts – but art supplies to help kick off the project. Before the pandemic, Chelsea and her mom were able to deliver the art supplies in person, where Chelsea would hang out with the kids and show them her favorite tips for making art.
Chelsea knows well how therapeutic art can be — it became her hobby and release two years ago when she lost someone very close to her. Now, hundreds of children can process their emotions with some markers or watercolors. But Chelsea is a big dreamer. She says she wants to meet every kid in the entire world and give them art! She believes it could be the key to world peace.

Thursday, July 23, 2020
A Georgia 6th grader wanted to find a way to show his appreciation for medical workers amidst the pandemic. So, Jason Zgonc decided to use music to show his appreciation for the health-care workers saving lives at Emory Decatur Hospital in Georgia.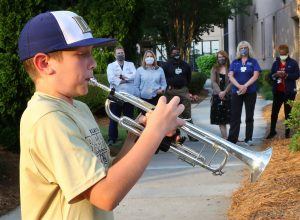 Every night, the 12-year-old trumpet player stands outside the hospital during shift change and puts on a mini-concert, performing songs like "Danny Boy" and "Somewhere Over the Rainbow." He was inspired by a New York Philharmonic trumpeter who stands on his balcony and plays in honor of health-care workers.
Danny, who has been performing outside the hospital for more than two months, says he appreciates the doctors, nurses, and other staffers for "working so hard every day trying to save people's lives," and they can count on him to "be out here playing for them."
The first time nurse Natalie Schmidts heard the sounds of Zgonc's trumpet, she was coming off a rough shift, and he helped change her perspective. "It gives you a sense of community," she said. With a hectic work schedule, workers are happy Jason is now a positive part of their routine.
Jason agrees, saying, "It's really fun, makes people happy and if you like doing it, it makes you happy too."
Wednesday, July 22, 2020
This Spring Minneapolis, MN became the epicenter of a national movement towards racial justice and equity. Imagine growing up in a community that feels like a powder keg ready to explode – watching protestors in the streets – businesses looted and burned in riots.
How do you process those emotions?
9 year old Kamryn made friendship bracelets.
Kamryn and her friends decided to sell friendship bracelets for Unity and Justice to inspire conversations and peace in their home near Minneapolis. Her dad, former NFL player Ron Johnson, said the girls thought they could maybe raise $50. Since the end of May when they started braiding their bracelets, Kamryn and Friends have raised about $100,000 for local businesses and food banks.
Tuesday, July 21, 2020
Ever since Pastor Bill Losasso was a child, he had dreamt of becoming an ice cream truck driver. In fact, back when he was 17 he got to spend a day behind the wheel of an ice cream truck. It's a story he's shared with his family countless times – and it always makes him smile.
So for Pastor Bill's 73rd birthday, his daughter got together with the family to rent an ice cream truck for the day. The 73 year old pastor wore gloves and a mask, while driving around his hometown handing out hundreds of pre-packaged ice cream treats to children and adults alike!
The only problem with this incredibly thoughtful birthday gift is that no one will ever be able to top it. At 73, Bill will never have a better birthday present!
Monday, July 20, 2020
Jim Bachor has proven that anything can be turned into art — even potholes. Since 2013, Bachor has filled almost 90 potholes in Chicago, then topped them off with mosaic art. Using glass and marble, he has crafted mosaics depicting everything from roses to ice cream sandwiches, but his focus now is on items that are more topical…
Since the beginning of the coronavirus pandemic, he has made mosaics showing toilet paper and hand sanitizer. Bachor says the mosaics can be considered "a souvenir of these times to look back on," and he is "trying to pull out the positive out of a negative."
He knows his mosaics won't last forever, but Bachor still keeps going. "You know, when you love what you do and a lot of people like what you do," he said, "how could you not continue to do that as long as possible as an artist?"
Friday, July 17, 2020
This upcoming school year is going to be a challenge. It will take every part of the educational team – parents, students, teachers, administrators and staff working together to provide a safe and wonderful environment for students to learn in. One key component – is keeping schools clean. Cleaner than ever! And that's where the janitorial staff steps up to bat.
The cleaning hero at Farmington Elementary is 60 year old Robert Reed. He began his job last year and quickly became a friend to every student and teacher. His hard work and winning smile added "a little sunshine" to the school each day. That cheery attitude is made all the more impressive when his coworkers learned that Mr. Robert didn't own a car and was taking 3 buses and walking 2 miles to get to school every day. A nearly 4 hour commute.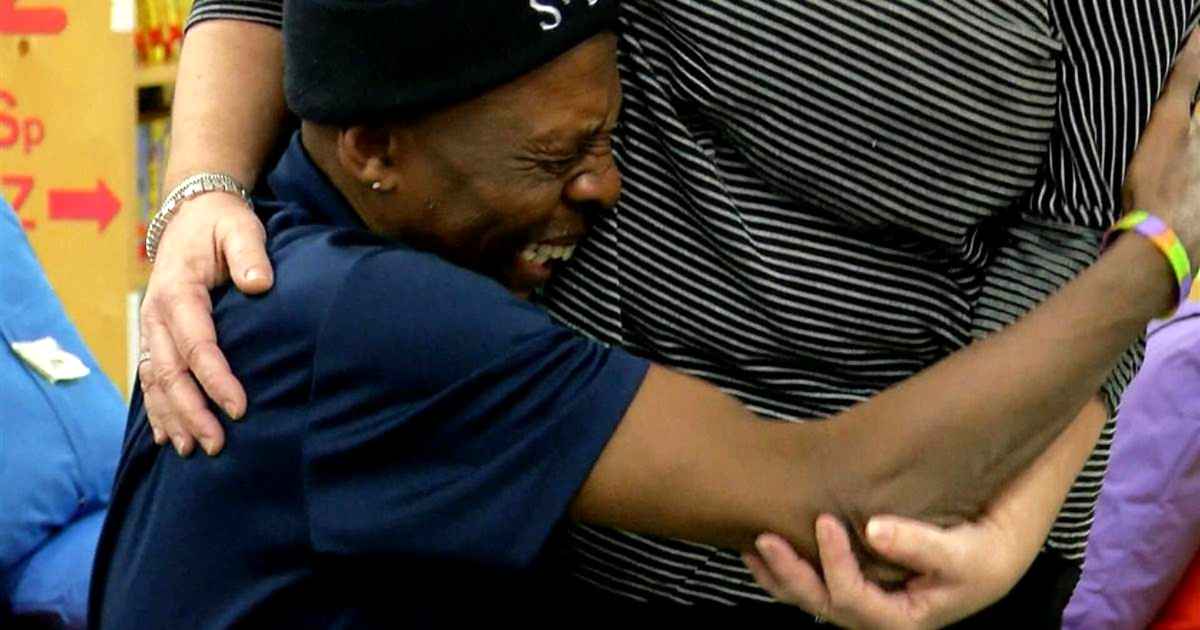 The school wanted to bless Reed, so in just a couple of days, they raised $10,000 so he could buy a new truck. When they broke the news to Mr. Reed he fell to his knees in tears of gratitude.
This year our schools are going to face unprecedented challenges – and it will be people just like Robert Reed who make it a safe space for our kids. Together, let's pray for our schools as they prepare for the coming school year.
CLICK HERE to nominate your school to be the LifeSongs Prayer School of the Day!
Thursday, July 16, 2020
Mary W. Jackson was the first Black female engineer to be hired by NASA in 1958, and one of the historical characters the film Hidden Figures featured to bring attention to the work Black women did in the U.S. "Space Race." Jackson first started working at NASA in the segregated West Area Computing Unit as a research mathematician – known as a "human computer."
Ms. Jackson was part of a group of very important women who helped get the first American astronauts into space. Mary never accepted the status quo, she helped break barriers and open opportunities for African Americans and women in the field of engineering and technology. And now her legacy grows because NASA is renaming their headquarters after the legend.
The Mary W. Jackson NASA Headquarters building means that Mary Jackson is no longer a "hidden figure!" NASA says they will continue to recognize the contributions of women, African Americans, and people of all backgrounds who have made NASA's successful history of exploration possible.
Wednesday, July 15, 2020
COVID has changed so much for us, including summer vacations. Maybe you're reminiscing about a past trip. One Scottish woman re-lived a previous trip in her own home – and helped others in the process.
A 90-year-old Scottish woman just finished climbing the equivalent of 2,398 feet, scaling her staircase daily to raise money for the National Health Service (NHS).  Seeking to entertain herself and stay healthy while in quarantine at home in Sutherland, Scotland, Margaret Payne set out to relive her experience as a 15-year-old girl climbing Scotland's Suilven mountain. She calculated that the peak of Suilven is equivalent to 282 trips up the stairs in her home.
Margaret was inspired to climb for a cause after seeing Captain Tom Moore on TV. The WWII vet circled his garden with his walker and ended up raising tens of millions of pounds for the healthcare system in Great Britain. Margaret's daughter, Nicky, told her, "Look at what Tom is doing. We should turn your stair climbing into something."
The epic stair climb has been met with widespread praise. Fans kept her telephone line busy, calling to cheer her on! Even Prince Charles and his wife, Camilla wrote a letter to praise her efforts.
"There could hardly be a better example of this indomitable spirit than your own magnificent efforts in raising money for vital charities," Charles wrote her a letter. "It is people like yourself who show that, for every hardship there has been a hero – or, of course, a heroine.''
Tuesday, July 14, 2020
Lemonade is a classic summertime staple. Plus, it's a booming business (and summertime rite of passage) for kiddos across the country.
A five-year-old Missouri boy wanted to raise money for a local firefighter who was injured in a shooting, so he started a lemonade stand—and the industrious kiddo ended up raising over $1,300.
Initially, Cooper and his big sister Olivia were selling lemonade to get money for new shoes, but they opted instead to donate the money to Fireman Bufford's family.
They intended to sell lemonade for two hours, but the demand was so high that they ended up staying for six hours.
Monday, July 13, 2020
What started out as a grand gesture has turned into a labor of love.
The house of J and Sonja Jackson is a burst of color in the middle of a residential neighborhood, a homage to what Pacific Grove, CA is most famous for — the monarch butterfly. Painted in a variety of bright colors, the home at 309 Ninth St. is covered in the winged creatures — each one meticulously painted, constructed or customized by J Jackson for his wife, Sonja.
Living with a degenerative eye disease that has slowly impaired her sight, she is now legally blind. As her sight degenerated in the early '90s, Sonja and J learned she could still see bright colors. So J created his first butterfly, brought it to his wife and discovered that she could indeed see it.
And so began a 20 year labor of love.
Now the Butterfly House has become a local landmark – and a place where many loving couples go to see another marriage exemplified by the romantic gesture of painted butterflies.
Fridays, July 10, 2020
There is very little that a good lasagna can't fix. That's what Michelle Brenner lives out as she preps another pan of delicious cheese, sauce and noodles. Since the pandemic began, Michelle has fixed over 1,300 pans of her famous lasagna for friends in the community who need food – for first responders – and for complete strangers that others have requested on their behalf.
Michelle got the idea while working for the food delivery app Instacart. She noticed so many people ordering frozen lasagna and that did not sit well for this Italian cook! Now she spends up to 14 hours a day in her kitchen making sure anyone who is hungry gets something worth eating.
While Michelle has been furloughed from her job, she's still never charged for her lasagna – however her friends and the community have raised over $23,000 to keep her elbows deep in lasagna until the pandemic ends.
Thursday, July 9, 2020
Jason Denney was prepared to die. He said goodbye to his family. A priest administered last rites. He accepted his fate from his hospital room where COVID-19 was going to take his life.
Only one person remained at Jason's side. Rosaura Quinteros. Rosaura had only just met Jason. Her job was to clean his hospital room. The pair became friends and talked about the families and their faith – which was a little bit of a challenge because English is not Rosaura's first language.
Rosaura told Jason that God was not done with him. And that little bit of hope inspired Jason to fight harder. And with great medical treatment and hours of prayer – Jason started to get better. Eventually he was able to leave the hospital with a new lease on life – and a great new lifelong friend in Rosaura, who Jason says saved his life with her faith.
Wednesday, July 8, 2020
Innovators. That is how the class of 2020 will be remembered. When faced with a world of trouble – they figured out a way to thrive. Schools have been tasked with finding ways to show the graduating class of 2020 appreciation with unique graduation ceremonies – but none are quite as rad as what went down at Somerset Island Prep.
Somerset Island Prep in Key West, FL had their graduating class ride jet skis in their caps, gowns and face masks to snag their diploma from their principal, using an extender to maintain social distancing. This is like the best Mountain Dew commercial never made.
The students all received jet ski lessons prior to graduation day. Which again – has got to look great on a college application, right? Honors Math, Dean's list AND they can work a Sea-Doo? Give them a scholarship right now!
Tuesday, July 7, 2020
If you grew up in the 80s, finding treasure seemed like it was going to be a way bigger deal in adulthood, right? From The Goonies to Indiana Jones, we were convinced that there was buried treasure in our backyards. But most of those holes we dug just ended up in twisted ankles – never gold doubloons.
Back in 2010 a dying millionaire filled a chest with gold coins, rubies and other precious jewels – about $1 million worth of treasure. And then he hid it in the Rocky Mountains and published a poem with clues on how to find it. This is not a movie – it's not National Treasure 3. It was real life. In fact, a lot of people quit their jobs to become treasure hunters out West.
Forrest Fenn was nearing 80 and battling cancer. The millionaire wanted his legacy to be one of adventure. Flash forward 10 years – Forrest is still alive, having survived his cancer – And someone finally cracked his riddles and found the treasure! So maybe we gave up too soon. Anybody got a metal detector I could borrow?
Monday, July 6, 2020
A mom and her daughter both just graduated from medical school – and now they will become the first mother/daughter doctor duo to do their residency training at the same hospital – right here in New Orleans! Cynthia and Jasmine Kudji will do their residencies at LSU Health in New Orleans. Mom-Cynthia is focusing on internal medicine while her hot-shot daughter Jasmine is a surgeon.
Their journey is one of sacrifice and hard work – in fact they both went to medical school in different countries, but somehow, miraculously scored LSU Health to do their residencies.
They started their own blog to share their stories.  Seriously – this HAS to become a TV show!
Thursday, July 2, 2020
Paige Layle, a 19 year old eyelash technician is using TikTok to educate!
You see, Paige is on the autism spectrum, but many of her friends had no idea what she was living with. To spread more awareness about autism, Paige started posting educational videos on TikTok after observing hurtful videos making fun of people on the spectrum. Instead of lashing out at the hate, she decided to teach the unknowing public more about life with autism.  Paige posted a four-part series explaining how autism works and how the condition presents differently in women than in men. She also went into the broad spectrum of autism traits in girls.
Paige was diagnosed with autism at 15 years old. She says, "The diagnosis has changed my life for the better. I can understand myself so much better, which is so beneficial for social situations, school/work life, and most importantly being alone. I can now function alone and understand my emotions better."
At just 19, this young woman has more wisdom than most. Great job taking lemons and making a social media empire, Paige!
Wednesday, July 1, 2020
Crayola created the beautiful "Colors of the World" collection, which features crayon shades that more accurately reflect the diversity of young doodlers across the country. Before now, most basic crayon packs didn't include more than one beige and one brown crayon. But the new colors range from very light rose to deepest almond, with 22 shades in between.
Better save a spot on the fridge when they debut — these self-portraits are going to be good.
Tuesday, June 30, 2020
Officer Michael Rivers listened to a still small voice to show some kindness. And because he did, he was treated to an eye-opening meal on a roadside in North Carolina. Officer Rivers was patrolling his route when he noticed a homeless woman he had never seen before. She was wearing a shirt that read: "Homeless. The fastest way of becoming a nobody."
The officer drove on, but Holy Spirit moved him to turn around, drive back and ask if the woman had eaten yet. She said no, so he grabbed a few pizzas, came back again and took a seat next to her to break bread and share some conversation. They talked for 45 minutes straight.
The woman said her name was Michelle, and the pair talked about her family and her 12-year-old daughter, who is battling liver disease. Someone took a photo of the moment and shared it on social media, where thousands of people offered support and well-wishes to Officer Rivers for his kindness, and Michelle for her powerful message about the realities of homelessness.
NEED MORE GOOD NEWS? Click Here for previous Today's Good News stories featured on LifeSongs!