Podcast: Play in new window | Download
Matthew West gives Josh & Nancy a preview of The Getaway Night! Like, how does Matthew romance his wife? Teach his daughters their value? How did he get hooked up with the Robertson clan? Listen in (including the stuff you DIDN'T hear on-air!) now.
---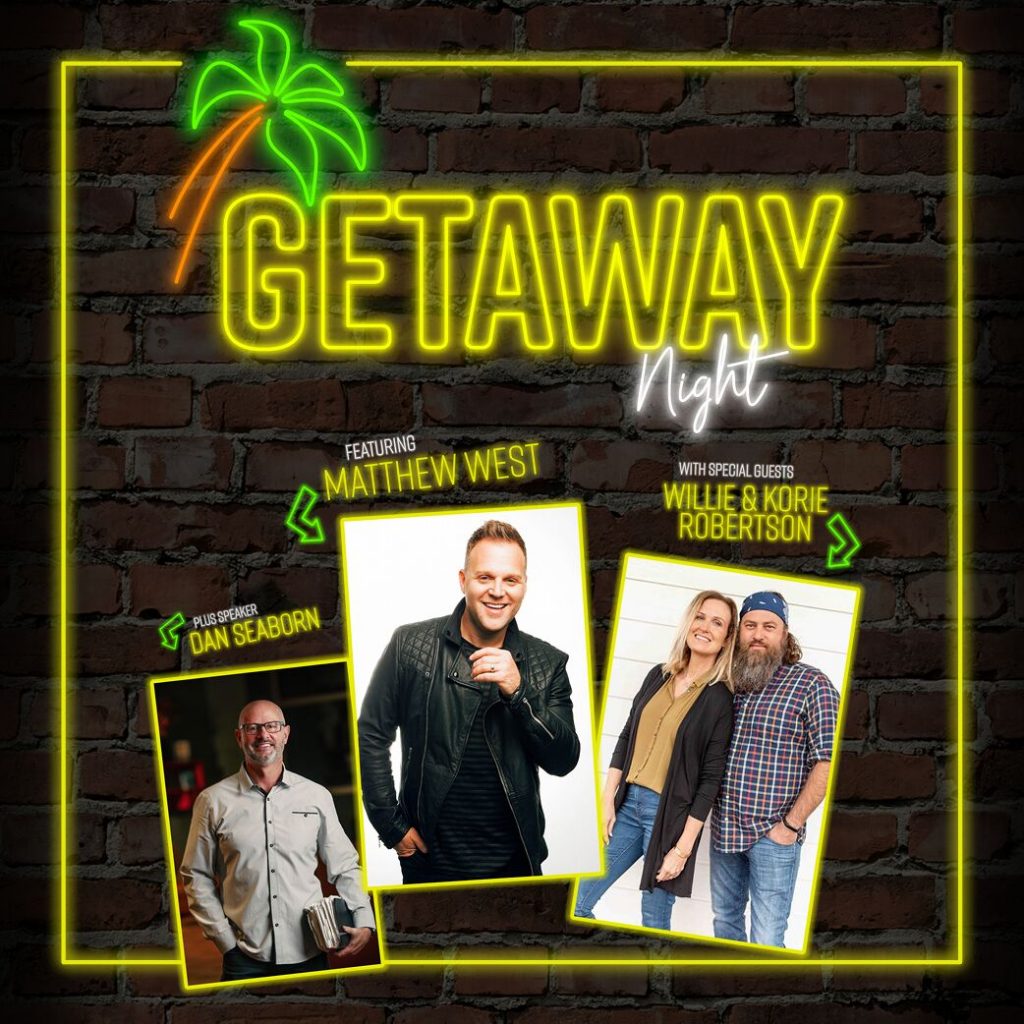 Join Matthew West for a couples-focused "Getaway Night" this fall with special guests Willie and Korie Robertson of the television hit "Duck Dynasty" and Winning At Home's Dan Seaborn. The event will serve as a night of relaxing and encouraging fun for couples. "Getaway Night" will be coming to First Baptist Church Covington September 12th, giving married couples a night off to laugh, engage and grow together as a couple without distractions.
What: "Getaway Night" featuring Matthew West, and special guests Willie & Korie Robertson and Dan Seaborn
When: Thursday, September 12, 2019 | Doors at 6:00 PM, show starts at 7:00 PM
Where: First Baptist Church Covington | 16333 HWY 1085 Covington, LA 70433
Info: Tickets can be purchased on HERE