Podcast: Play in new window | Download
Mark Hall, front-man for Casting Crowns, chats with Josh about The Healer Tour on the LifeSongs Morning Show! Catch up with Mark and then see him TONIGHT at The Healer Tour at the Ponchartrain Center in Kenner!
---
NEW DATE! NEW VENUE! AWESOME CONCERT!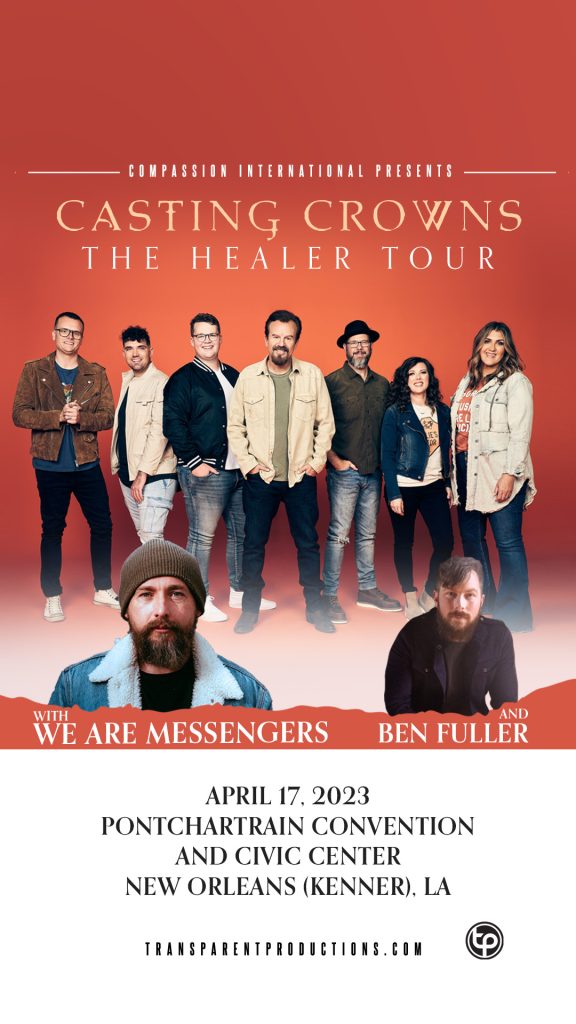 Get ready for an amazing spring – Casting Crowns has extended The Healer Tour and are bringing the show to New Orleans!
Tickets are on sale now!
What: The Healer Tour featuring Casting Crowns, We Are Messengers & Ben Fuller
When: Monday, April 17th
Where: Pontchartrain Center | 4545 Williams Blvd.  in Kenner
Tickets: On Sale NOW!