Podcast: Play in new window | Download
Darren Mulligan got up EARLY to hang out at the LifeSongs Studio and chat about The Healer Tour – TONIGHT – at the Pontchartrain Center!
View this post on Instagram
---
NEW DATE! NEW VENUE! AWESOME CONCERT!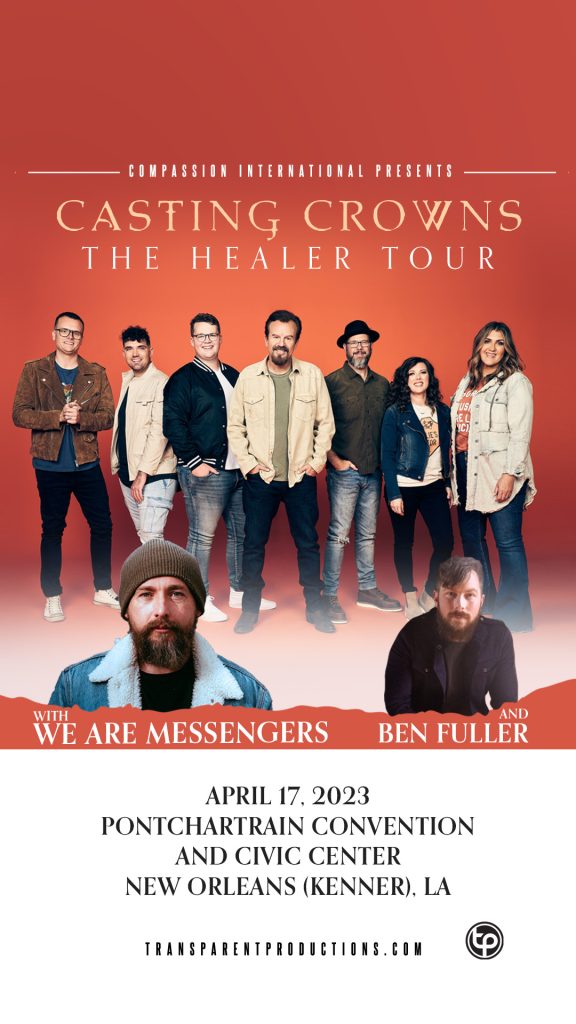 Get ready for an amazing spring – Casting Crowns has extended The Healer Tour and are bringing the show to New Orleans!
Tickets are on sale now!
What: The Healer Tour featuring Casting Crowns, We Are Messengers & Ben Fuller
When: Monday, April 17th
Where: Pontchartrain Center | 4545 Williams Blvd.  in Kenner
Tickets: On Sale NOW!