Podcast (interviews): Play in new window | Download
WinterJam, Crowder vs The Digital Age Feud, Fixer Upper, Dr. Pepper, Britt Nicole Spaceships and #MyPeople – all of this and more covered in this LifeSongs podcast! Seriously guys – David Crowder is The Best.
Half the fun is David Crowder's captions. Follow him on Facebook, Instagram & Twitter.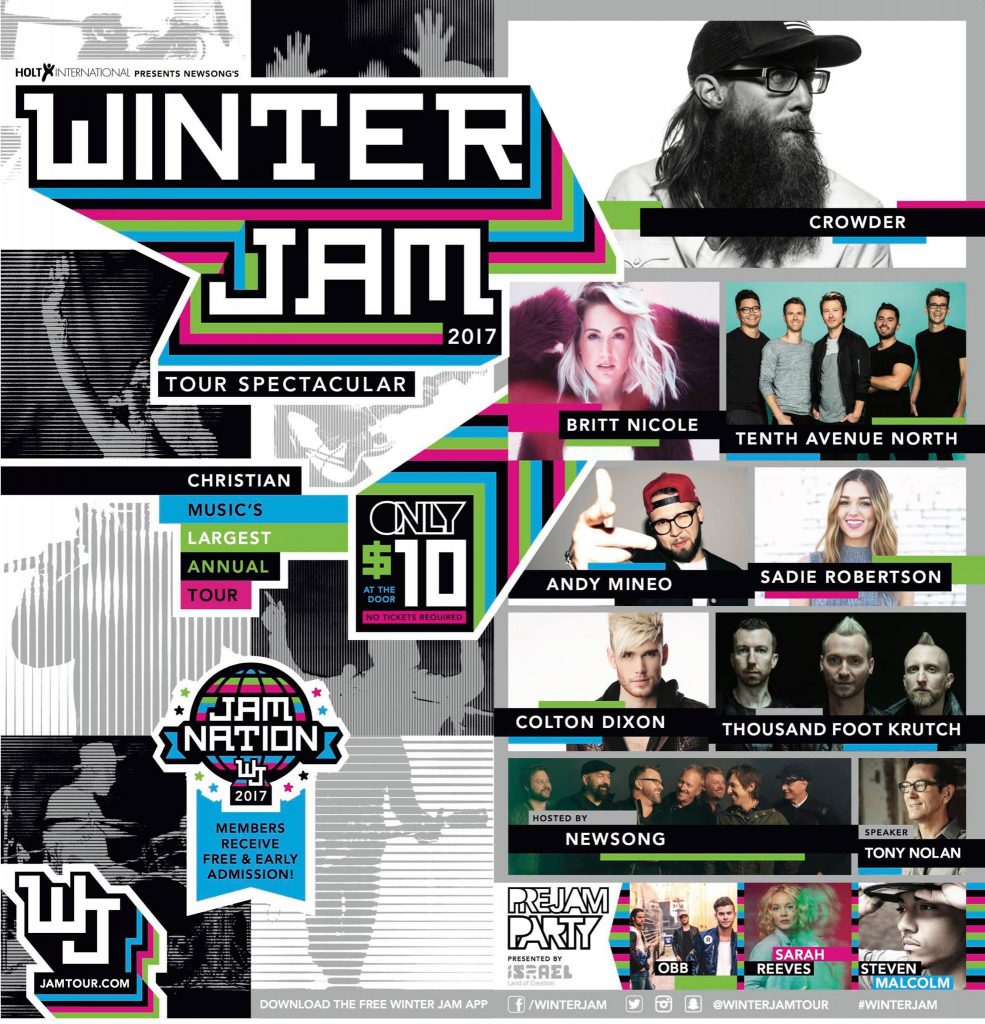 What: WinterJam 2017
Featuring: Crowder – Britt Nicole – Tenth Avenue North – Andy Mineo – Colton Dixon – NewSong – Thousand Foot Krutch – Speakers Tony Nolan & Sadie Robertson along with her parents Willie and Korie Robertson – even Saints back-up Quarterback Luke McCown will take the stage! #EPIC
When: March 18th | Doors Open 5:00 pm – Show Starts 6:00 pm
Where: Smoothie King Center | 1501 Dave Dixon Dr. New Orleans, LA 70113
Tickets: $10 at the door – like always! Or Click Here to Volunteer!
More: Click Here