Podcast (interviews): Play in new window | Download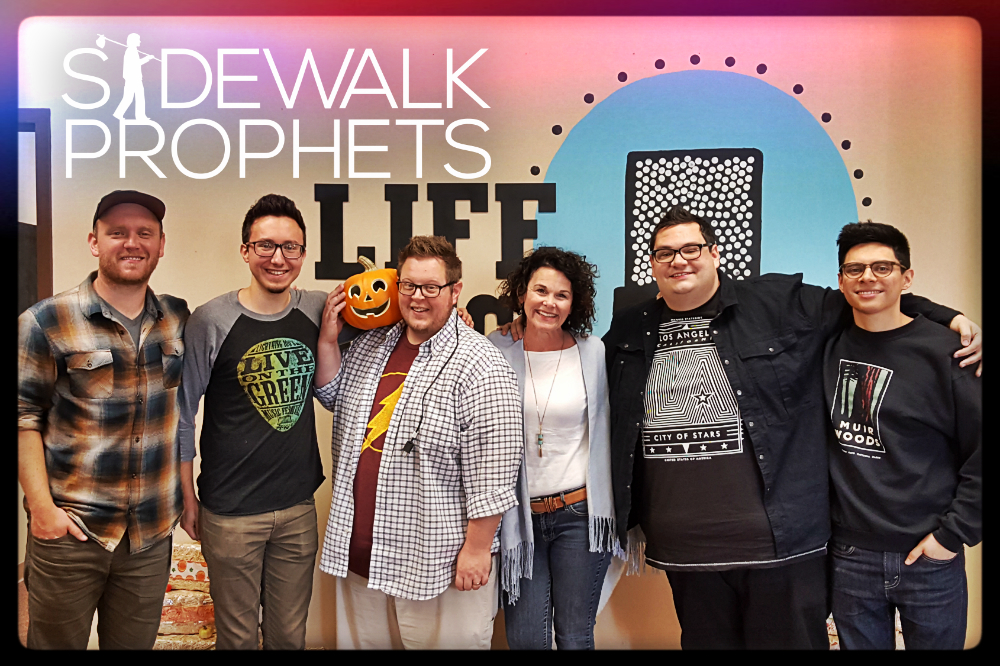 Fun was had. Like a lot of fun! Sidewalk Prophets took some time to hang with the LifeSongs Morning Show and perform a couple of songs live (including a Christmas song)! Check out all the fun on the LifeSongs podcast. And see Sidewalk Prophets tonight at the BIG CHURCH NIGHT OUT!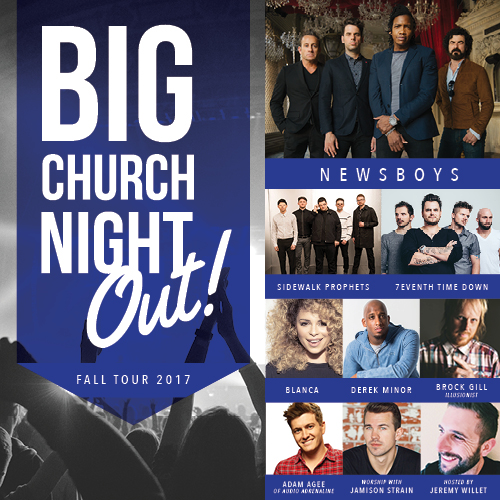 Premier Productions and GRAMMY® nominated Newsboys present: Big Church Night Out. A night of worship, ministry and unity.  Also featuring: Sidewalk Prophets, 7eventh Time Down, Derek Minor, Blanca, Adam Agee from Audio Adrenaline, illusionist Brock Gill, worship leader Jamison Strain, and Jeremy Willet.
What: Big Church Night Out featuring Newsboys, Sidewalk Prophets, 7eventh Time Down, and many more!
When: Friday, October 27th
Where: Lakefront Arena | 6801 Franklin Ave, New Orleans, LA 70122
Info: Ticket Information
Volunteer: Want to HELP?