Podcast: Play in new window | Download
Remember school picture day? My son is in Pre-K, and his photo proofs recently came back and I just had to laugh. I started thinking about all of those awful class pictures I've had the displeasure of taking throughout most of my school years. You know the ones: always sort of blinking, or half-smiling, or staring off in some weird daze, daydreaming about lunch or something. Turns out my son has the same knack for taking such school photos. (Naturally, I'm ordering them right away.)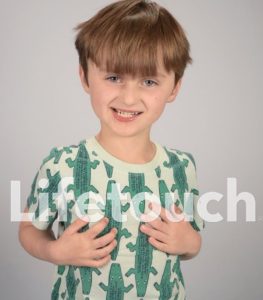 I'm not sure what exactly this photo captures, but it makes me smile. And as this school year starts to wind down, that joy feels widespread. By the way, class of 2022, congratulations! No matter how that school picture turned out, you did it! We've been praying for you, and recognize this amazing accomplishment and milestone in your life, and will be cheering you on come graduation.
It's not just graduations. Is it just me or does it feel like celebrations are back? Pontchatoula's strawberry festival was this weekend, celebrating 50 years. The Pelicans are celebrating potentially making the playoffs! And, this Sunday, we get to the ultimate celebration, Easter.
Think of how far we've come since those strawberry seeds were planted, or since the start of this NBA season and the awkward school photos and virtual graduations just a mere year or two ago. And what a distance to go from Good Friday to the most amazing celebration 3 days later.
So, enjoy that strawberry shortcake. Cheer on those hard working Pels. Hoot and holler for your 2022 graduate (maybe even make signs featuring their school pictures). And, this Sunday, celebrate BIG. Jesus LIVES! And because of that, we have HOPE: the ultimate reason to celebrate with joy and gratitude! Embrace the joy, share the hope, and join the celebration!