Podcast: Play in new window | Download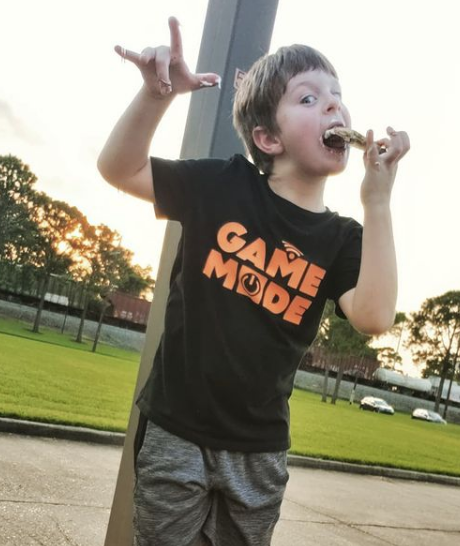 Benjamin just turned 8 years old this past weekend. A full quarter of my son's life has now been spent in a global pandemic.
My son is so cool. He has his gang of neighborhood kids that he plays with most afternoons. They ride bikes and skateboard and discuss how cool it would be if the land of Hyrule (from Legends of Zelda: Breath of the Wild) was a real place. He loves Pokémon and Star Wars and Marvel and Harry Potter and Lego and his puppy Rose. His best friend is his big sister, Kaylee. Ben's imagination knows NO bounds. He's smart, too. He's quite the reader and could one day be the most incredible lawyer because to him, "No" is just the opening salvo of negotiations for permission.
Last year Ben came home from a homeschool P.E. class and declared that he had talked with his coach and prayed to ask Jesus to be his Savior. Now he pours over his Bible soaking up everything he can. Each morning during breakfast , Elena (my astonishingly talented and beautiful wife) leads them in a devotion where they read through the Bible out loud. They've been reading the Gospel of John since the start of the semester. Ben and I have conversations about deep questions in quiet moments. We also marvel at creation while exploring the world around us.
Ben is a passionate guy. He feels feels. The last two years have been really unfair to the feelers. There aren't a lot of good answers for "why" the world is in such a state. I don't have many answers on "how" to make it better either. But in that glorious way of childhood, Ben has accepted the frustrating realities and dreamt his way around the challenges to find the Joy. There's a tenacity in children who can take lemons and make lemonade. Instead of putting their head in the sand, kids deal and adapt in a way that makes me envious. Instead of letting disappointment color their lives they dream new dreams and chase new goals.
Watching my children grow up in a time of political tension, hurricanes and global health crisis has helped me understand why Jesus said, ".. unless you turn from your sins and become like little children, you will never get into the Kingdom of Heaven." (Matthew 18:3 NLT)
No matter what you face – be like my son Ben; feel the feels and then dream a new dream. Life is too short to get caught up in disappointment.