Thank you for making a difference with LifeSongs! So many school supplies were collected to help kids in need as we go back to school that many of the LifeSongs Back To School bins were OVERFLOWING with school supplies! Because of you, 220 students' lives were changed, as they got to hear about God's love for them. Plus, they now have all they need to start off this new school year. THANK YOU!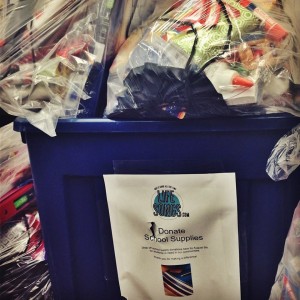 THANK YOU!
LifeSongs also thanks Victory Fellowship and our participating drop-off sites (Chick Fil-A's, Edward Jones Investments) for being available for this great ministry!
Thank you for helping us make a difference in the lives of children in our community!