Are you enjoying the summer break? Literally, we're breaking temperature records this summer. I think we can all safely agree – it's HOT out there! I have a childhood memory of sitting in front of one of those giant box fans, watching the residents of Sesame Street have to deal with the heat. Bob's ice cream even melted before he could eat it! Heat like this can bring out the Oscar (the grouch) in all of us. (Perhaps the heat is exactly why I was INSIDE on that summer day, watching TV instead of sweating out a round of double-dutch in the driveway.)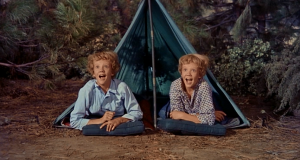 Did you know that kids today spend 55 hours a week indoors using electronics? That means less and less time outdoors, playing and waiting for the streetlights to come on (the universal kid code for "time to go home"). Granted, it's pretty hot out there, but there are still some cool and creative ways to experience the wonders of nature during the LifeSongs Days of Summer Fun, from tending a home garden to going on a "night hike" to heading off to discover the joys of summer camp (perhaps in a slightly cooler climate)!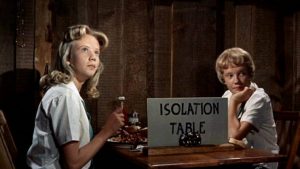 Just thinking of summer camp evokes memories of making new friends, learning new things, pretending you've been cast in the original "Parent Trap," and, of course, writing letters home. I remember jotting down a quick "Having fun! Wish you were here!" postcard to my family. Some campers pen longer notes begging to come home and others write that they never, ever never want to leave. Which summer camper were you? I came across these letters from summer camp  which I hope leave you laughing as much as I did when reading them. (I'm especially partial to Jackson's letter to Willow.) And don't worry. I'm sure your little camper is having the time of his or her life (and that you'll hear all about it in a letter soon)!
P.S. – There's a great way for the kids to get the summer fun group experience WITHOUT sleeping away at camp, through Vacation Bible School! Check the LifeSongs VBS Calendar to find one near you today!