Okay. Can we talk about the weather? It's been WEIRD lately, right? Dramatic shifts back and forth in temperature, tornados, flooding, storms – we've pretty much seen it all in these last few weeks. (And many of us are still dealing with the after effects. Click here to find ways to help those who need it.) And now, spring is officially here, and there was frost on the ground the next morning! It's been an interesting time to check out forecasts to say the least, and far from the typical south Louisiana start to spring.
As much as those idyllic, beautiful, sunny and breezy spring days inspire us to get outside and DO (plant a garden, take a walk, go for a bike ride – anything to soak up the beautiful weather before it starts to get TOO hot and humid), there is something inspiring about those grey days, too, especially in the spring. And the inspiration is in the contrast.
On a recent walk on one of those grey days, I noticed the azaleas in bloom. I had noticed them starting to bloom already, but on this day, they had a particularly vivid hue. In fact, most of the plants and flowers I passed on my walk seemed to almost glow, radiating in near-neon shades. I wondered why I hadn't noticed this before, and realized it was because this day was an overcast one. The gloom in the sky somehow made the contrast of this new spring growth come alive even more!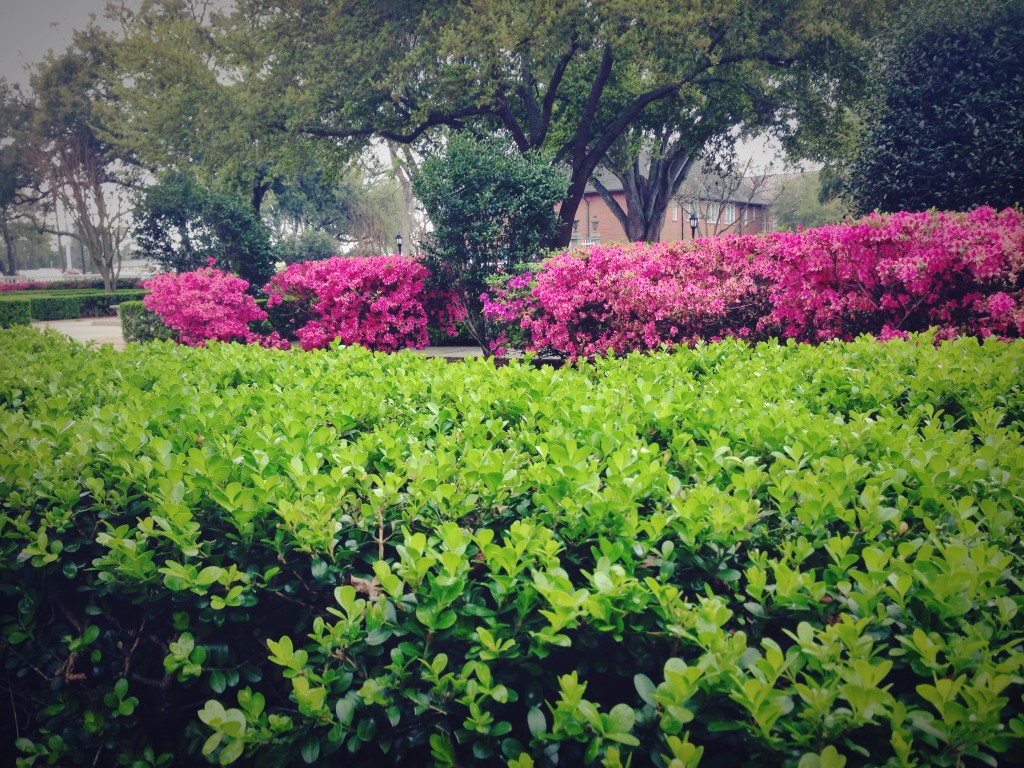 Isn't that so like God in our lives, too? 2 Corinthians 5:17 says, "Therefore, if anyone is in Christ, he is a NEW creature; the old things passed away; behold, NEW things have come." I encourage you to allow the new creation God is making you to be, the new spiritual growth He is cultivating in you, to be an almost glowing, neon contrast to what once was. The darkness of sin is very real. But even brighter, even more vivid, is the Light.