I love New Orleans. And I'm so glad we're done with August! However, I always forget that September can be just as brutal. If you survive the heat, chances are you're inside with some kickin' A/C. And if you are, chances are there may be a few "pests" who have found their way inside to beat the heat, too. Ick. Roaches.
You know that moment when you think you catch something (a flash of brown, a quicker-than-lightning movement, or even – fear of all fears – a FLYER) out of the corner of your eye? You try to kind of convince yourself it was nothing…but further investigation reveals otherwise. Then, before you know it, you're on an all-out mission to defeat your tiny, powerful intruder.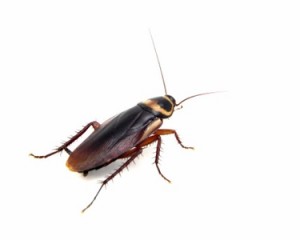 I wish I had merely caught a glimpse of some antennae last night. Instead, and even worse, I FELT something IN. My. SHOE! That's right, an uninvited guest had made his way INTO my shoe. After containing my freak-out, I was on a mission to get rid of (without angering) The Roach. My method? Much like that of The Incredible Hulk: SMASH. And then smash again. I attacked him with the very thing he was exploring: my most powerful shoe arsenal. The shoe (and whatever's left underneath it) might still in the same position as when it happened. What? Is it ridiculous to assume The Roach is not really dead, just lurking while planning its revenge?
It's funny. I can get pretty anxious about transition and change, but the changing of the season to fall (with hopefully less encounters with the creepy crawly things that invade most in the summer months!) is one I'll happily accept.
How do you keep those bugs at bay? How about fear and worry? Do you find transition to be as uncomfortable as I do? The best advice for my fear of change (and roaches)? God's Word!
Here are a few of my favorite passages of scripture that help ease my mind:
"Cast all your anxiety on Him because He cares for you." – 1 Peter 5:7
"For God gave us a spirit not of fear, but of power and love and self-control." – 2 Timothy 1:7
"Peace I leave with you; my peace I give you. I do not give to you as the world gives. Do not let your hearts be troubled and do not be afraid." – John 14:27
Let's trust God to protect us from all the creepy crawlers, including fear, anxiety and worry.