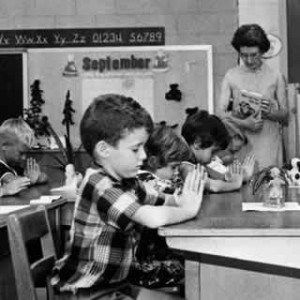 Click here to nominate your school to be a future prayer school on LifeSongs!
LifeSongs Prayer Schools
MONDAY, August 21st – Madisonville Junior High
School's City – Madisonville
Mascot/Team – Eagles
Requested by – Joy Najolia
Prayer for School – "Father, please cover my grandson Triston, the students, teachers and staff with your grace and mercy. Please help those who think of bullying to know that is not pleasing to you. Please strengthen the resolve of the teachers and students to do their best in their academics as well as to be brave enough to allow their love for you to shine through them so that others will want more of you.
In your name Jesus, we pray. AMEN!"
TUESDAY, August 22nd – Mississippi Gulf Coast Community College
School's City – Gulfport, MS
Mascot/Team – Bulldogs
Requested by – Ashley Mansfield
Prayer for School – "Lord, I pray for all the students as they begin their classes , especially the incoming freshmen including myself. Just put a hand on our shoulder and let us know that you will be with us through it all! Love you God.Amen."
WEDNESDAY, August 23rd – Bayou Lacombe Middle School
School's City – Lacombe
Mascot/Team- Cardinals
Requested by – Shelia Burkhalter
Prayer for School – "I pray that God will bless the teachers, administration, all the workers in the school and most of all the students."
THURSDAY, August 24th – Lockport Upper Elementary
School's City – Lockport
Mascot/Team – Leopards
Requested by – Michele Hammons
Prayer for School – "Prayer for teachers and students returning to school. Let's pray for a good year. Pray for Je'Vonta and all 4th graders this year, it will be their toughest year yet."
FRIDAY, August 25th – Houma Christian School
School's City – Houma
Mascot/Team – Warriors
Requested by – Olivia Bourgeois
Prayer for School – "Pray that this year we can be safe and be blessed and that the 8b class of 2022 will rock this year in honors!"
Are you ready for a brand new school year? Well ready or not – here it comes! Let's start this school year the right way – in prayer. Nominate your schools, preschools, grad schools, homeschools, trade schools … you get the idea…
Moms! Check out Moms In Prayer to find out more about impacting schools and children for Christ through prayer!