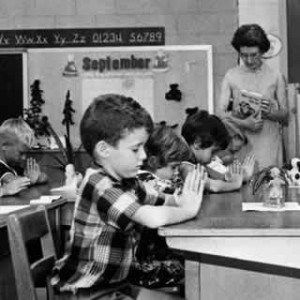 Click here to nominate your school to be a future prayer school on LifeSongs!
LifeSongs Prayer Schools
Monday, April 24: Chalmette High School (Chalmette, LA)
"I pray that God would show himself and touch the hearts of the students and that God would keep the teachers and students safe the rest of the school year in Jesus name." – Peter Fontana
Tuesday, April 25: Louisiana School for the Deaf (Baton Rouge, LA)
"Praying for the Holy Spirit to guide the hands and hearts of the teachers, staff, students and their families to do HIS will. Bless all of them. And the speech therapists and workers who are helping these deaf babies and children like my two year old grandson, Elijah." – Gina Steber
Wednesday, April 26: Montegut Elementary School (Montegut, LA)
"I pray that all the students and staff can keep learning toward the end of the school year. That God bless them and protect them as they go into summer break." – Abby Wright
Thursday, April 27: Ellender Memorial High School (Houma, LA)
"My prayer is that God will move drastically through the students and teachers and that God will start to reveal himself to each and every heart. I also would like to pray for boldness within the Christian club, "Patriots4Christ." – Kayla Johnson
Friday, April 28: Mulberry Elementary School (Houma, LA)
Nominated by Patricia Rhodes
Moms! Check out Moms In Prayer to find out more about impacting schools and children for Christ through prayer!