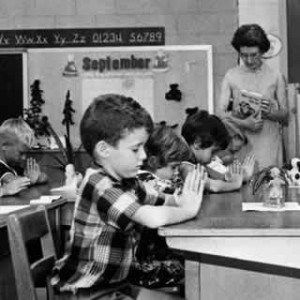 Click here to nominate your school to be a future prayer school on LifeSongs!
LifeSongs Prayer Schools
Monday, May 22: Nicholls State University (Thibodaux, LA)
"Praying for peace." – Makenna Fanguy
Tuesday, May 23: Mrs.Tut's Circle of Learning (Raceland, LA)
"Lord I pray that all the teachers, staff and students would love you and strive to know you more. Touch each of the students and ease their hearts and minds of the weight of the world and help them to focus on their education!" – Jenny Sapia
Wednesday, May 24: Bethune Elementary School (New Orleans, LA)
"Help us to be fearless in standing boldly for Christ our last few days of school…thank you for your protection today and everyday in Jesus name Amen." – Abigail Larkin
Thursday, May 25: L.W Higgins High School (Marrero, LA)
"I want to pray for protection for the staff and students as the school year comes to an end. I pray the teachers have a safe and fun summer. I pray the students come back next school year refreshed and that God would bless the entire student body that they may all come to know the Lord." – Vanessa Adams
Friday, May 26: Caldwell Middle School (Schriever, LA)
"I want to pray for the faculty, administration, and students to finish the year strong. That God would place a protective hedge around the school, instill a pure heart and respectful attitude in all who work are there. Protect all students over the summer to make sure all of their needs are met and for them to know they are loved." – Jessica Green
Moms! Check out Moms In Prayer to find out more about impacting schools and children for Christ through prayer!