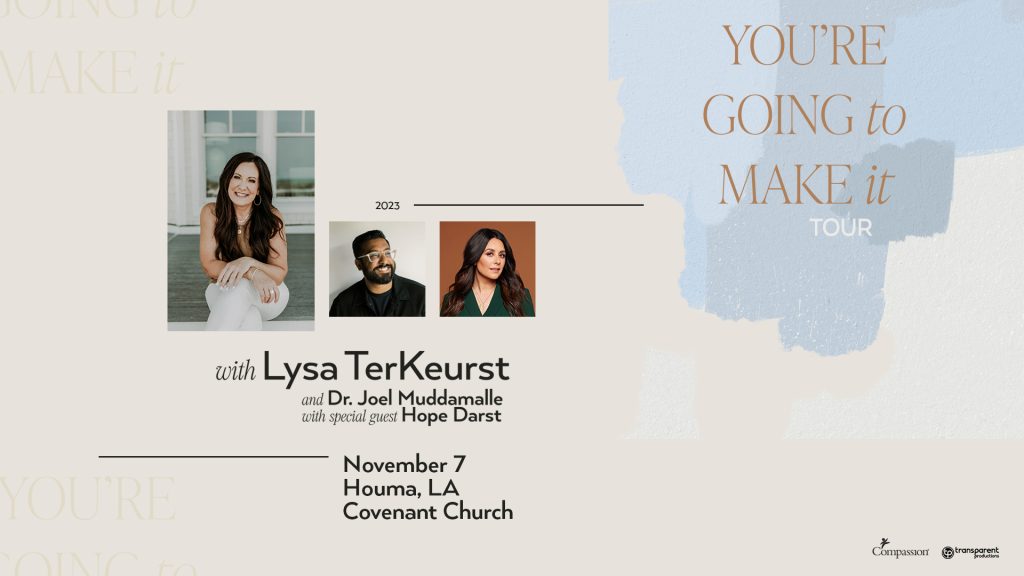 We're all facing something. Whether it's everyday stresses and tensions or the realities of navigating a hard season, if we're honest, sometimes we just feel disconnected from the Lord. Lysa TerKeurst understands this struggle. That's why she's creating special nights during the month of November 2023 to provide a sacred space, for women like you, to simply show up, soak in Truth and be reminded that there is hope beyond what you're facing right now.
WHAT: You're Going To Make It Tour
WHO: Lysa TerKeurst, Dr. Joel Muddamalle & musical guest Hope Darst
WHEN: Tuesday, November 7, 2023 | 7:00 PM
WHERE: Covenant Church | 4863 West Park Ave. Houma, LA
TICKETS: CLICK HERE for more information. General Admission tickets start at $40.