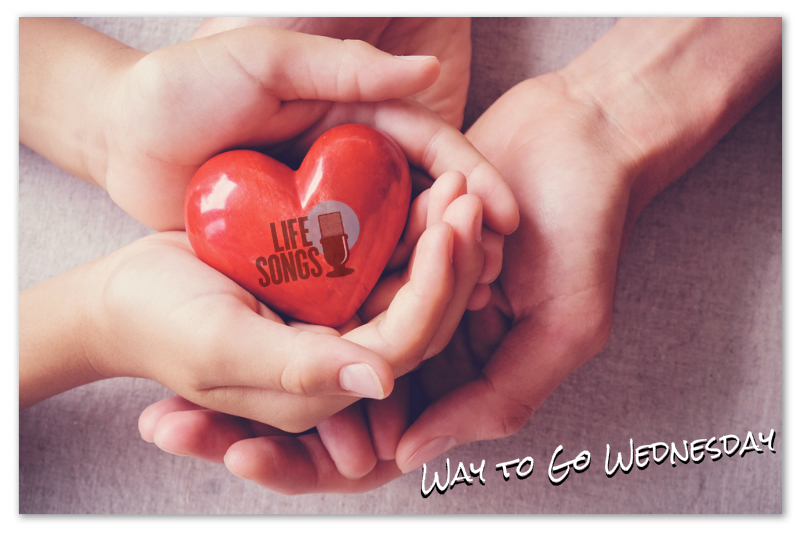 Our stories can encourage the world to seek Jesus and experience true Hope. Will you share yours?
WAY TO GO WEDNESDAY
The French soccer team claimed a 4-2 victory against Croatia during the  World Cup final on Sunday, but one of their "wonderkid" players is winning hearts for showing his true character off the field. 19-year-old Kylian Mbappe, who is a forward player for the team, made roughly $22,500 for each of the seven games that France played in the World Cup. On top of that, he was given a $350,000 bonus for winning the tournament, which totals up to half a million in earnings.  But instead of relishing his winnings, he is donating 100% of the money to charity.
The Premiers de Cordee charity helps disabled and hospitalized children get into sports.
Sebastien Ruffin, general manager of the charity, says the soccer star is such a great person, adding, "When his schedule allows it, [Kylian] intervenes for us with pleasure. He has a very good [relationship] with the children, he always finds the right [words] to encourage them. I sometimes even feel that [he] takes more pleasure to play with the kids than the kids themselves."
Kylian also showed his true colors by paying respect to his predecessors. Upon becoming the second youngest soccer player to score in a World Cup final, Brazilian soccer legend Pelé posted to Twitter saying: "If Kylian keeps equalling my records like this I may have to dust my boots off again…"
Kylian's humble response? "The king will always be the king."