It's a Summer Tradition – LifeSongs' Strike Out Hunger! Come bowling (for FREE) with LifeSongs and provide food and resources to struggling families all over Southeast Louisiana!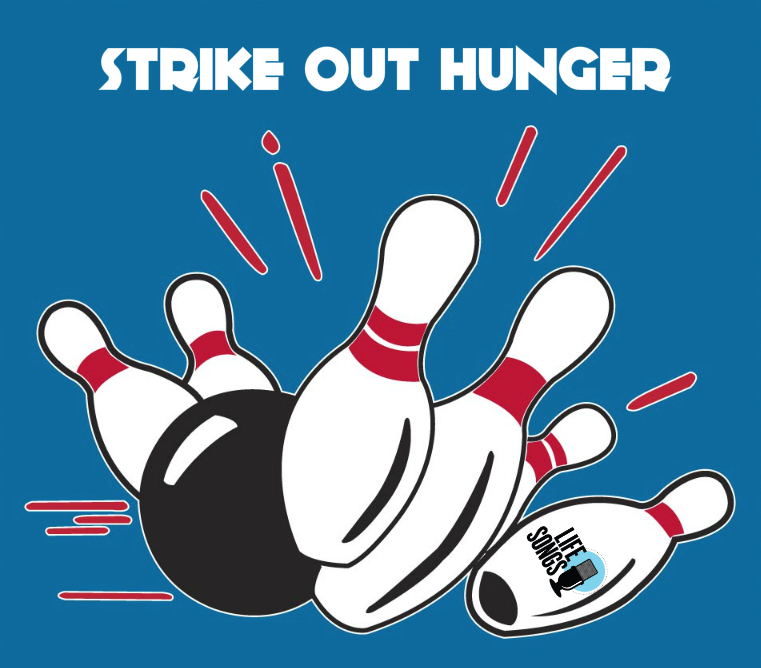 What: LifeSongs' 12th Annual Strike Out Hunger!
Why: To enjoy a FREE* night of bowling and fun with LifeSongs, and to help our neighbors in need.
*Admission is FREE with canned goods or non-perishable food items, or monetary donation for Second Harvest Food Bank.
Who: You and the entire LifeSongs family!
When: Monday, June 10th 4:00 – 7:00 PM
*Please note – bowling lanes are limited and available on a first-come, first-served basis.*
Where: Rock N Bowl Mid City Lanes, 3000 S. Carrollton in New Orleans
FMI: 504-816-8000
In Louisiana, one out of five children are struggling with hunger. One in six people in Louisiana are food insecure, which means they do not always know where they will find their next meal. An elderly neighbor, a child's classmate, a coworker, a member of your church -– someone you know is hungry.
For 30 years, Second Harvest Food Bank is leading the fight against hunger and building food security in South Louisiana by providing food access, advocacy, education and disaster response.  Second Harvest provides food to 474 partners and programs across 23 parishes, from the Mississippi border to the Texas state line. Together, we make up the largest charitable anti-hunger network in the state. With our community's help, we can make food security a reality for every household in South Louisiana.
Over the past 11 years the LifeSongs family has donated over 14,000 meals worth of food through Strike Out Hunger!
On Monday, June 19th, bring your canned goods and non-perishable food donations as admission to Strike Out Hunger!