Podcast: Play in new window | Download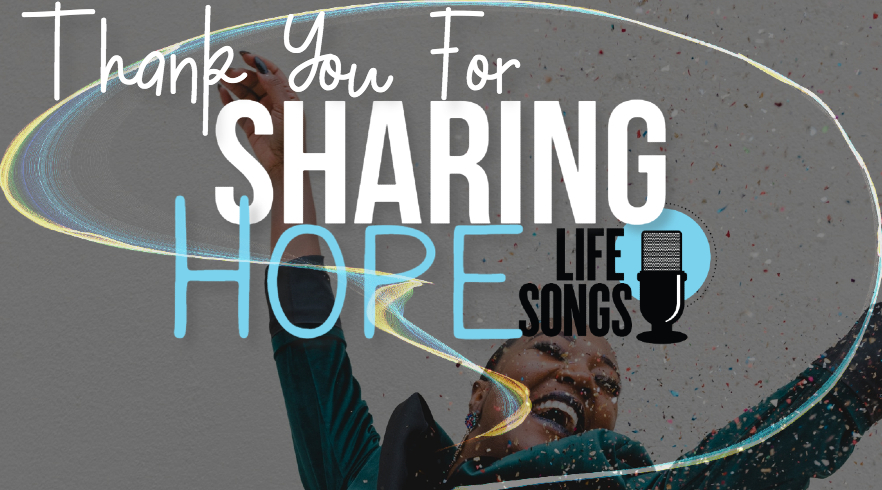 Thank you for Sharing Hope!
Your generous gifts make a difference! Help tackle the significant financial need LifeSongs has after the global pandemic indefinitely postponed our Spring Share-a-thon. Each gift goes towards keeping LifeSongs on the air through the next season of life!
Each day we Share Hope through authentic and uplifting radio. And when you give – you are doing the same!
During the Sharing Hope event, the LifeSongs family raised over $41,000! Thank you! That is about half of what is needed to bridge the financial gap LifeSongs faces after the coronavirus pandemic prevented Spring Shareathon.
You can give now by CLICKING HERE
Thank you for Sharing Hope through your gift to LifeSongs.