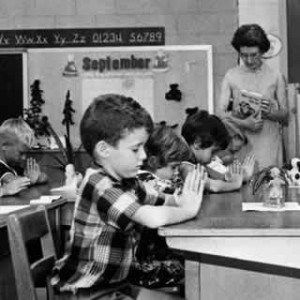 Click here to nominate your school to be a future prayer school on LifeSongs!
LifeSongs Prayer Schools
Please pray with us for all teachers and students in our community, and for these specific schools this week:
Monday, 2/20 – St. Scholastic Academy (Covington, LA)
"Praying for the students and faculty at St. Scholastic Academy that they follow Jesus in all that they do. May God give them the strength to complete their tasks each and every day and to ask for guidance when they are in need of Him. He is there for everyone who calls upon his Mercy and Love. I ask this prayer in Jesus name. AMEN! God is Good All the Time! All the Time God is Good!" – Charmaine Seymour
Tuesday, 2/21 – Riverside Academy (Reserve, LA)
"I pray that the Holy Spirit will watch over all of the teachers, administrators and the students of this school." – Debra Hamdan
Wednesday, 2/22 – Delgado Community College (New Orleans, LA)
"I pray that God would continue to protect, provide, and guide the footsteps of the students, faculty, and staff as they work to fulfill His perfect plan for their lives." – Janine Smith
Thursday, 2/23 – Wyandotte Elementary School (Morgan City, LA)
"[Pray] That they stay healthy in the school year goes great." – Courtney Zaire
Friday, 2/24 – Woodland West Elementary School (Harvey, LA)
"Pray for my granddaughter. She has been having some really bad days at school. I'm asking God to help with a miracle – for her to stay focused in class, get better grades, love herself, and love others." – Mary Richardson
Moms! Check out Moms In Prayer to find out more about impacting schools and children for Christ through prayer!