We want to help the homeless animals of Louisiana find happy homes!
LifeSongs has teamed up with the Louisiana SPCA & Spaymart to highlight adoptable pets each week.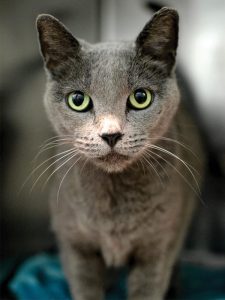 Seafoam (39547137) is 4-year-old, Russian Blue/Mix cat.  Not only is Seafoam a fat cat that wants to relax all day, she is also stunning! She is a calm, mature lady who would enjoy a quiet home with a cat-savvy guardian.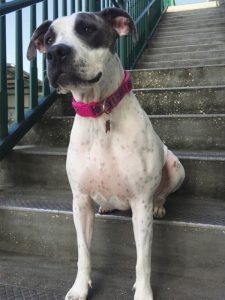 Millie (37898614) is a 2-year-old black and grey mutt. She is one big happy lap-dog that really loves people. She has a great temperament, loves to cuddle, and will play with a rope when she's not taking a nap.
Don't forget, children 5 and up can now have a Birthday Pawty at the Louisiana SPCA! For more info go to www.la-spca.org/birthdaypawty or call Stephanie at 504.762.3314.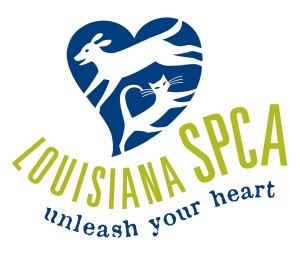 LA/SPCA LOW COST SPAY/NEUTER PROGRAM
The Louisiana SPCA's mobile spay/neuter center is parked at The Louisiana SPCA, 1700 Mardi Gras Blvd., corner of L.B. Landry in Algiers, LA. The fee for each feral cat is $25.00. Owned cats/kittens are $40.00 (males) and $50 (females). Owned dogs/puppies are $75.00 (under 20 lbs) and $100 (20-50lbs). To schedule a spay/neuter appointment please call 504-368-5191, ext. 141.
LA/SPCA WELLNESS WEDNESDAYS
Contact the Louisiana SPCA at 504-368-5191 ext. 141 for more information on this wellness clinic that can ensure your pet lives a long, healthy life.
HELP HEAL A HEART
Donate to the Louisiana SPCA Heartworm Fund. This fund was established to help treat heartworm positive dogs, dogs often overlooked by potential adopters because of the expense involved with ridding these wonder hearts of parasites. Help heal a heart and give a dog a home by mailing contributions to:
Louisiana SPCA Heartworm Fund
1700 Mardi Gras Blvd.
New Orleans, LA 70114
Donate online by visiting the Louisiana SPCA website or call 504-368-5191 ext. 143.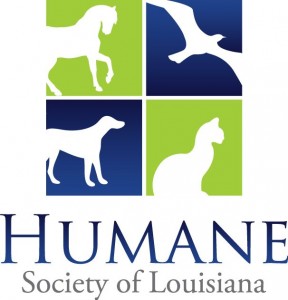 Animal Abuse Recovery Fund
A statewide animal abuse and recovery fund has been established by the Humane Society of Louisiana in an effort to provide new funding and aid to victims of cruelty and neglect. It can cost thousands of dollars to treat neglected animals and many parishes still do not have animal control services or a humane society to deal with the issues. Anyone wishing to make a donation can do so through the Humane Society of Louisiana.
Donations can be sent to:
Humane Society of Louisiana
P.O. Box 740321
New Orleans, LA 70174
To donate online, you can visit the group's website at target="_blank">www.humanela.org or call 1-888-6-HUMANE.

SpayMart is a nonprofit 501c3 based in New Orleans that offers low-cost spay/neuter assistance to our community in addition to operating a cat sanctuary where over 300 cats are cared for and are awaiting permanent homes. They host adoption days at PetsMart and Petco in addition to running a Foster Kitten Program and running a Cat Help Line. SpayMart is also opening a brand new Thrift & Gift Shop and Second Chance Adoption Center at 6601 Veterans Blvd. in the Century Plaza Shopping Center. For more information, please visit their web site: www.spaymart.org or contact Lynn Chiche, President of SpayMart by phone: 601-749-0268 or email: [email protected]