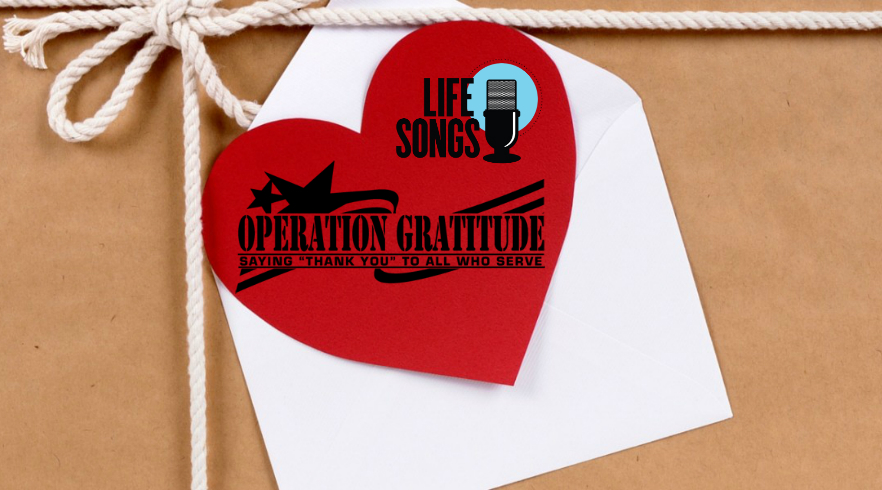 Resolve to have not just a happy new year, but a BETTER 2018! Join LifeSongs in this new year and make a difference by doing something to bless others.
Share love with our military and first responders by sending a good old fashioned letter or homemade card through Operation Gratitude! Operation Gratitude sends over 250,000 Care Packages each year to deployed troops, veterans, new recruits, and first responders.
Every Operation Gratitude Care Package includes a bundle of letters from the American people, thanking Troops, Veterans, New Recruits, or First Responders for their service to our country. Care Package recipients say it is these letters, notes, and drawings that are the most cherished items in their box.
So join us in the letter writing campaign and have a #BETTER2018! Click Here for instructions on how and who to send your encouraging notes to. Remember, most of the New Testament is just a bunch of personal letters … your words can make a huge impact in someone's life!