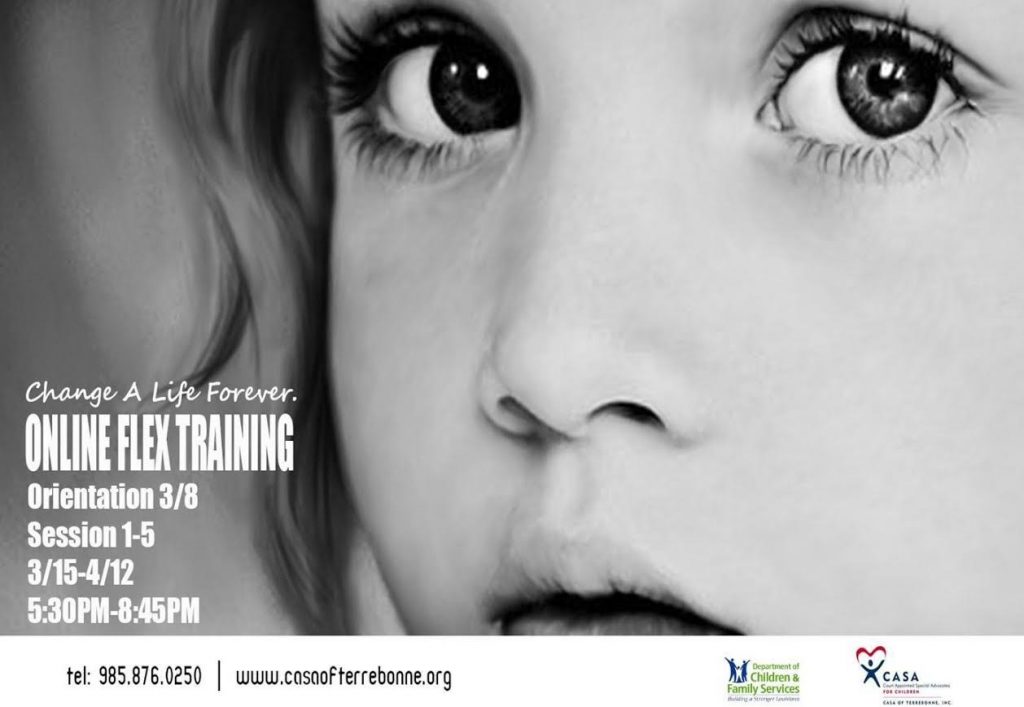 What: CASA of Terrebonne trains everyday citizens to advocate in the courts for abused and neglected children. CASA is seeking compassionate, loving, and dedicated men and women to ensure every child has a safe, permanent, nurturing home.
When:  March 15 -April 12; 5:30 PM-8:45 PM
More: Call (985) 876-0250 or Click Here for more information!