October is Clergy Appreciation Month, a special time to honor our pastors and their families. Happy Pastor Appreciation Month! We are grateful for the many leaders in our community who are helping us grow in the Lord.
Did you know that four out of five pastors feel like their families are negatively impacted by unrealistic expectations, whether self-imposed or from others? Many of us don't realize the pressure clergy feel to have ideal families, be constantly available and know all of the answers.
This month is a special time church families can set aside to "refill" their leaders with encouragement and affirmation.
Please pray with us for these leaders in our community, and be sure to show your pastor some love all year long, but especially this month! We've got a few ideas to get you started:
Tip #1: Dedicate time to pray for your pastor each week. And let them know how you are specifically praying!
Tip #2: Love their kids. Find out what the dream of – and make it a reality! Write a note to each of your pastor's kids telling why they are special and what you admire about them.
Tip #3: A gift card goes a long way. Allow your pastor to have time with their family at one of their favorite restaurants. Get the whole church involved and shower your pastors with gift cards for gas, groceries, dinner, music and more.
Tip #4: Send coffee or food to the office. Find out when the weekly staff meeting is and order donuts or coffee to be delivered. Who doesn't love coffee and donuts?!
Tip #5: Send them on a getaway. Ask members of your church for a monetary donation towards a family vacation. If you own a vacation home, offer it up for an annual get-away.
Tip #6: Don't shy away from giving them cash. A meaningful note of thanks along with some cash-money could be just the encouragement they need today!
Tip #7: Take a chore off of their to-do list. Walk their dog. Mow their lawn. Hire a professional to clean their home or detail their car.
Tip #8: Speak well of your pastors behind their backs. Having someone who will say something nice about you to others– is a true gift.
Tip #9: Give an experience. Do you have tickets to a Saints game, concert or theater? One day, we'll be able to do these types of things again, and your pastor may love having that to look forward to! Consider offering your tickets to your pastor and their family so they can enjoy the event.
Tip #10: Provide a meal. Have dinner delivered to your pastor's home.
Tip #11: Send them a card. We all love getting cards with personal notes in them and our pastors are no different! Organize for the church to send your pastor letters saying what they appreciate about them.
Tip #12: Say thank you. Say thank you on Sunday if you see them in person. Send a quick note of thanks to their office if you are still doing virtual church. Write an email thanking him or her for a something specific, maybe something from a sermon. This will go so, so much farther than you think.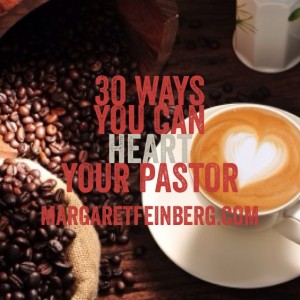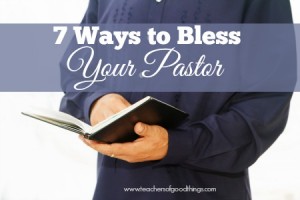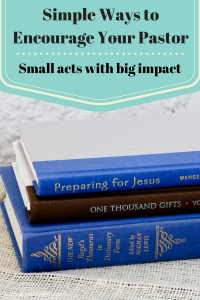 Click here for even MORE ideas on how to show your pastor how much you care for them in action! Thanks for celebrating Pastor Appreciation Month with LifeSongs.