What are your plans this month? Will you be carving pumpkins? Handing out treats? Celebrating at a harvest festival at your church?
Click here to check out our Community Calendar to find more info on the many fun events (and yes, there will be candy!) like Harvest Fests, Pumpkin Patches, Trunk or Treat events, Hallelujah Parties and more going on at churches in our area. If your church is hosting an event, be sure to submit the event for our Community Calendar.
If you are planning on staying in, keep in mind that this may be the only night of the year where you have all of your neighbors coming directly to you, ringing your doorbell! What a great opportunity to build relationships in your community, and share the Gospel! Let the light of God's love shine bright through you!
Maybe you can add something like a Bible verse, an invitation to your church or our LifeSongs Halloween Printables to your candy "treats" to hand out.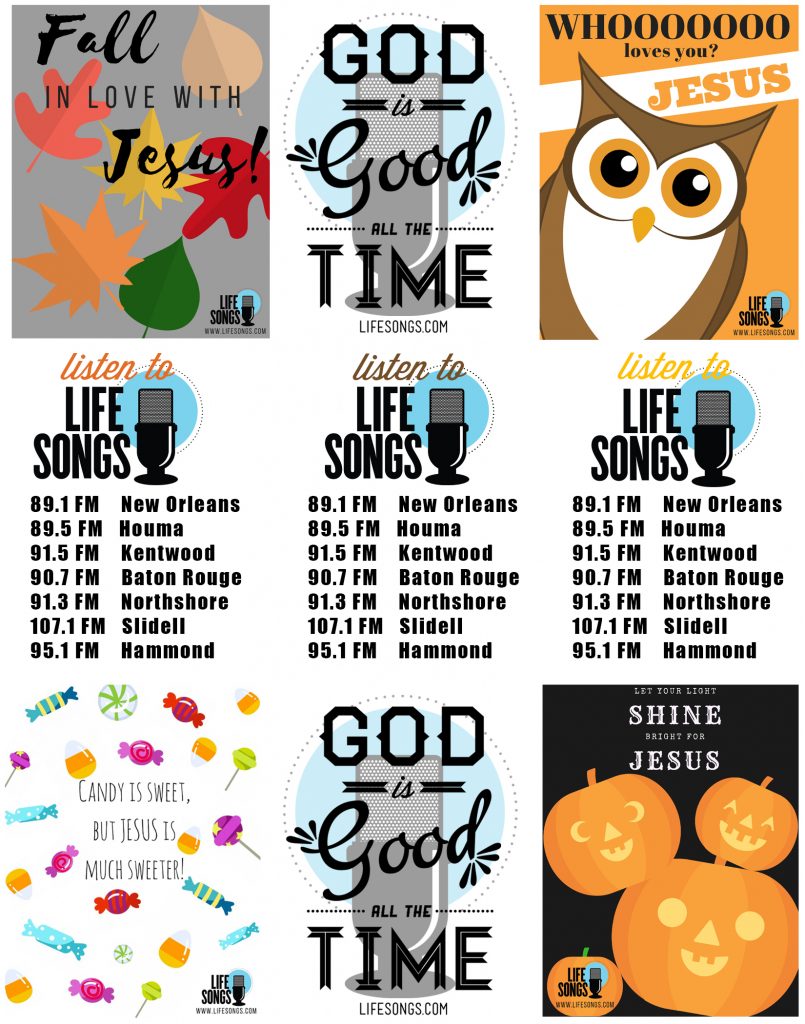 (Click image for a larger version, or click here for a PDF.)