Podcast: Play in new window | Download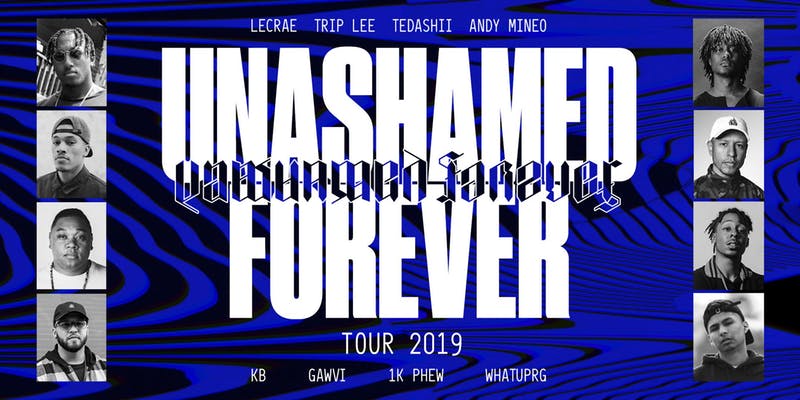 The Unashamed Tour has been one of the biggest events in Christian Hip Hop since its beginning in 2010. On March 14th, the tour returns for the first time since "Unashamed Tour V" in 2013, offering fans a night of worship, spanning 18 cities, with Reach Records artists Andy Mineo, GAWVI, KB, Lecrae, Tedashii, Trip Lee, 1K Phew, and WHATUPRG.
What: Unashamed Forever Tour 2019 | Featuring Lecrae, Andy Mineo, Tedashii, and more!
When: Saturday, March 23, 2019 | 6:00 PM CDT
Where: City Church | 13123 I-10 Service Rd New Orleans, LA 70128
Info: Check out the website for more info and tickets!
---