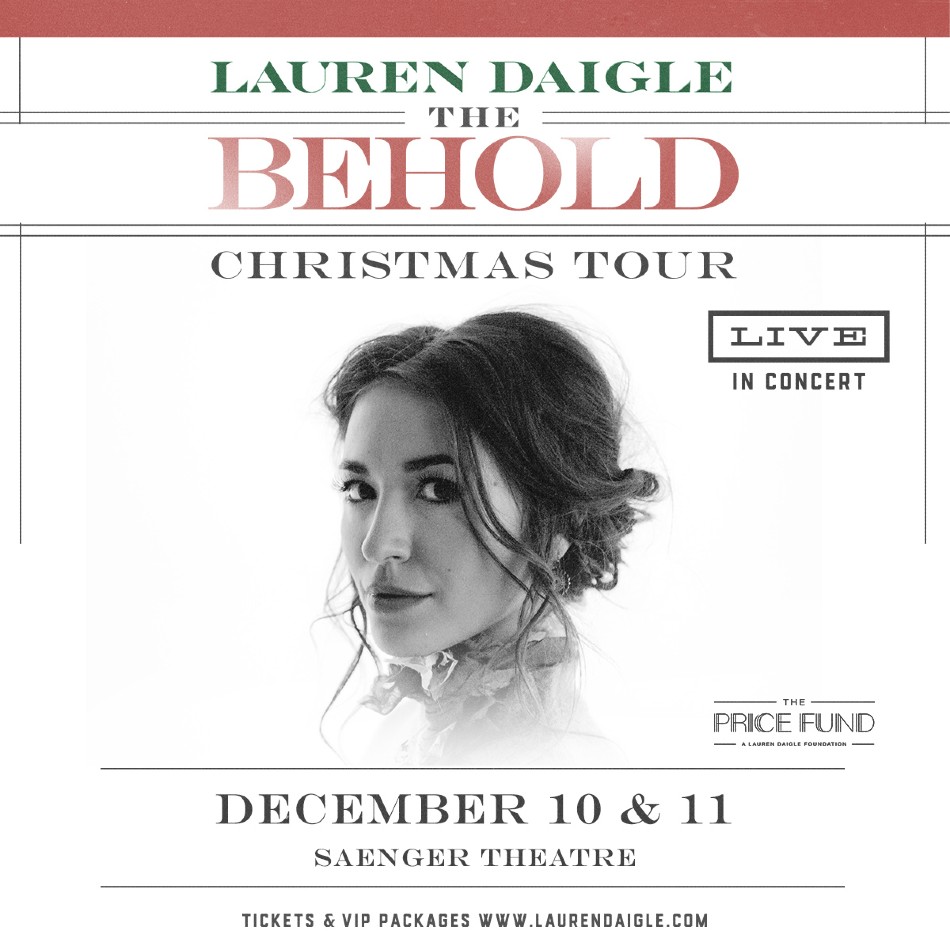 Two Nights – Unforgettable Christmas Memories!
Lauren Daigle returns to the Saenger Theatre for the 2022 BEHOLD CHRISTMAS TOUR!
Join LifeSongs and Lauren Daigle for The Behold Christmas Tour!
Tickets go on sale on sale Friday, September 23rd!
What: The Behold Christmas Tour with Lauren Daigle
When: December 10-11
Where: Saenger Theatre | 1111 Canal St, New Orleans, LA 70112
Tickets: COMING SOON!