SO much more than just a tote bag full of prizes – the LifeSongs Summer Fundle Bundle is like Summer Vacation, crammed into a LifeSongs satchel of joy!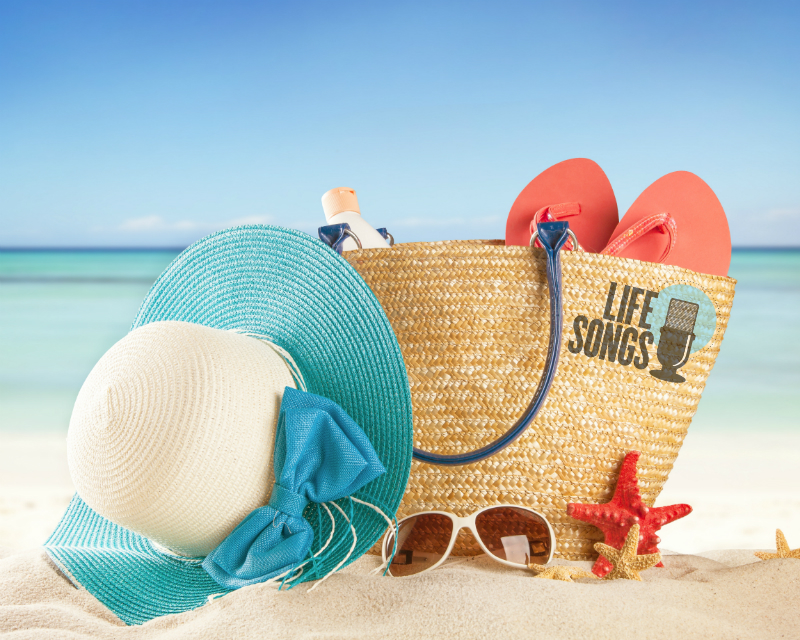 Every morning and afternoon, listen for the Summer Fundle Bundle Sounder – call in and you'll win a Summer Fun Prize* plus you'll receive one entry into our Grand Prize drawing for the LifeSongs Summer Fundle Bundle – which includes music, books, Summer fun supplies, a two-night stay at any Red Roof Inn and most importantly – a $150 Visa Giftcard!
PLUS – get a second entry into the drawing if you can answer correctly some Summer Fun Trivia!
*You can only call in and win a Summer Fundle Prize once during the length of the Summer Fundle Bundle contest.
So what all is in the Summer Fundle Bundle? We'll keep a running tally as the prize grows and grows!
$150 Visa gift card
2-night stay at any Red Roof Inn (in the continental US)
Hillsong Worship collapsible laundry hamper (the actual bundle)
LifeSongs Summer Fun Tumbler Cup
Emergency Poncho
Watermelon Beach Towel
Cool Orange Journal (for chronicling your adventures)
Hula Hoop
100 Designer Crayon Set
Disc Golf Set
A GIANT bag of Watermelon Sour Patch Kids
UNO Wilderness Card Game (Warning: Competition "challenges" relationships…)
Water Balloons
Beach Pail
Jump Rope (Ready to Double Dutch up in here?)
Popsicle Patterned Insulated Tote Bag
Grilling Gift Set (Grill Tools & Cookbook)
Sidewalk Chalk (let your inner Van Gogh-Go!)
Picnic blanket
Bottle Poppers
Collapsible Picnic Basket
Map poster of the United States
First Aid kit
Build a Birdhouse Kit
Fruit Curly Straws
Frisbee
Skateboard
Stick & Catch Set (Velcro pads & tennis ball)
Mini-Golf Finger Sports game
Mini-pineapple ice cube tray
Sand digger
Cooling towel
Gone Fishin' (the game)
Hawaiian Leis
LED tea lights
Portable Grill
Jumbo Coloring & Activity Book: Under the Sea!
Cutter Mosquito Repellent Wipes
Beach Ball
Hillsong United 3D Viewmaster