Podcast: Play in new window | Download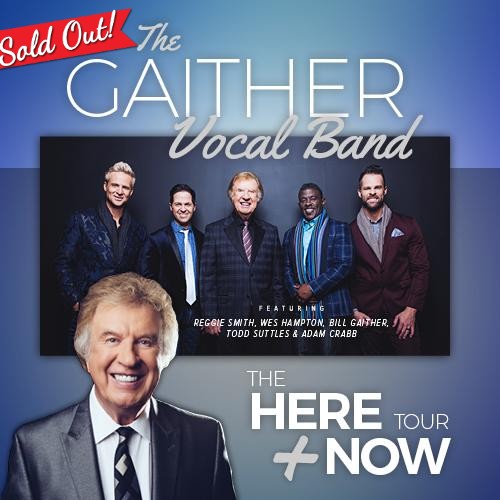 Spend a relaxing evening of music, fun and laughter with the Gaither Vocal Band! Featuring Bill Gaither, Adam Crabb, Wes Hampton, Reggie Smith and Todd Suttles along with funny-man, Kevin Williams and special guests Charlotte Ritchie and Gene McDonald.
What: Gaither Tour 2019
Who: Bill Gaither and the Gaither Vocal Band, joined by other guests!
When: Friday, March 29, 2019
Where: FBC Covington | 16333 LA-1085, Covington, LA 70433
Info: This event is SOLD OUT!