Podcast (blogcast): Play in new window | Download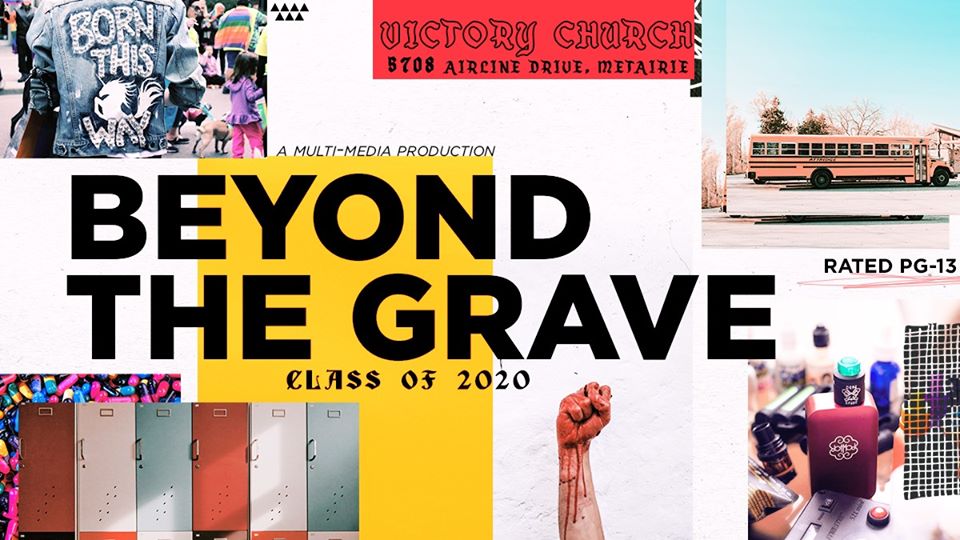 Beyond the Grave returns with the Class of 2020! Take a life-altering journey with regular high schoolers caught in the crossfire of a school shooting. This intense multimedia experience will shake you … and shape you!
What: Beyond the Grave c/o 2020
When: Friday, November 22, 2019 | 7:00 pm
Where: Victory Church | 5708 Airline Dr. Metairie, LA 70003
Details: This free event is very intense. Think hard PG-13. Visit HERE for more from Victory Church.