Runners, walkers and all who love the outdoors – join Sarah's Laughter for the 2018 Baby Steps Fun Run!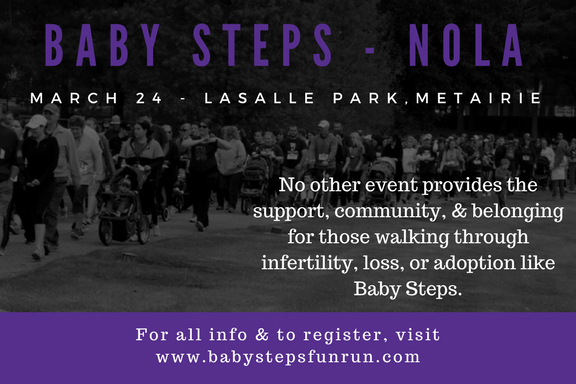 What: Baby Steps Infertility Fun Run
When: Saturday, March 24th | 7 AM Registration
Where: La Salle Park | 6600 Airline Drive Metairie, LA 70003
Info: This family fun event helps raise awareness and provides support for those going through infertility. CLICK HERE to pre-register or learn more!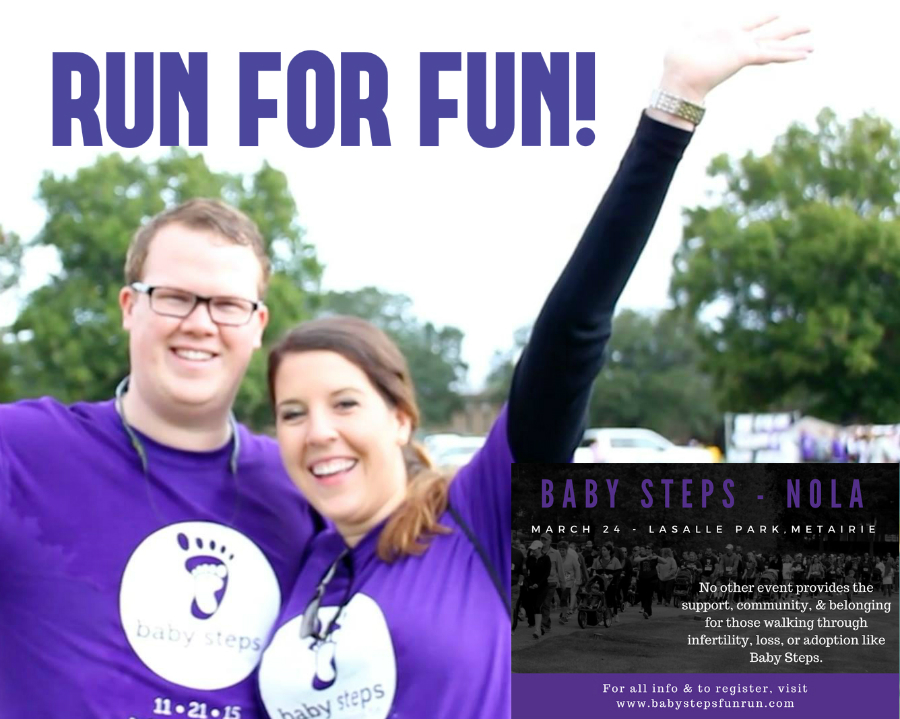 Find amazing support on The SARAH'S LAUGHTER PODCAST
Sign up for the Sarah's Laughter Devotional Reading Plan on YouVersion
Follow @Saras_Laughter on Twitter
Learn More: www.Sarahs-Laughter.com