Podcast: Play in new window | Download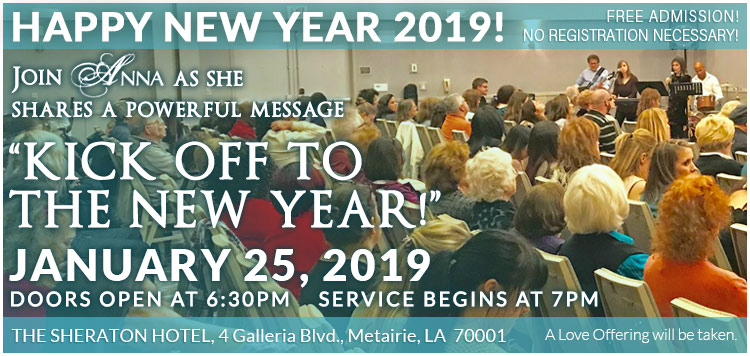 Celebrate a New Year with inspirational teaching from Anna Donahue. Get ready to dream again!
Who: Anna Donahue Ministries
When: Friday, January 25, 2019 | 7:00 pm (Doors Open at 6)
Where: The Sheraton Hotel | 4 Galleria Blvd. Metairie, LA 70001
Info: CLICK HERE to learn more!