Every weekend, LifeSongs gives you a variety of outing ideas for the whole family!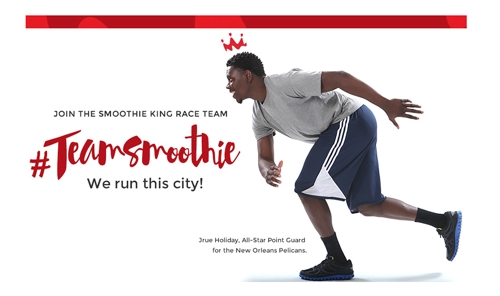 Smoothie King Run | Friday, 5/22
What: Smoothie King will launch the Smoothie King Race Team this month with New Orleans Pelicans superstar, Jrue Holiday, serving as honorary captain.
Race team participants have the chance to meet Jrue Holiday at area races throughout the year. They will also receive a free Smoothie King Race Team running shirt, discounts to New Orleans Track Club race events, a chance to win tickets to a Pelicans basketball game at the Smoothie King Center, autographed basketballs, jerseys and more!
Where: Bayou St. John at Robert E. Lee Blvd.
When: Friday, 5/22 at 6:00 PM
Click here for more info!
---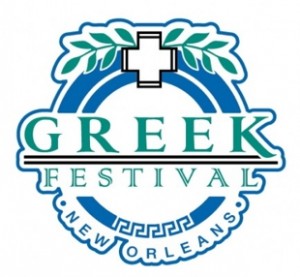 Greek Festival | Friday, 5/22 – Sunday, 5/24
What: The celebration of New Orleans' Greek roots offers traditional cuisine, music, dancing and more. There are cooking demonstrations, canoe rides and live entertainment.
Admission $5, free for children under 12.
Where: Holy Trinity Cathedral, 1200 Robert E. Lee Blvd.
Riverwalk's One Year Anniversary Weekend | Friday, 5/22 – Monday, 5/25
What: The Memorial Day weekend celebration will kick off with a Sno-Ball Social on Friday, followed by a Crawfish Boil on Saturday and a Sunday Funday Field Day and Food Truck Round-Up. The weekend will conclude with an exclusive Movie on the Mississippi screening of the Academy Award-winning blockbuster "Jaws."
To reiterate its ongoing commitment to the local community, The Outlet Collection at Riverwalk is featuring Local Appreciation Days Friday, May 22 through Monday, May 25. The first 400 shoppers each day with a valid Louisiana driver's license and proof of purchase will receive free parking in the adjacent "Whale Lot," located at the corner of Convention Center Boulevard and Julia Street
Where: Riverwalk Outlets
Click here for details!
---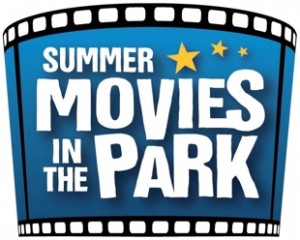 Movies in the Park | Saturday, 5/23
What: Come watch a family friendly movie under the stars shown on a 25-foot outdoor screen. This week it's Big Hero 6. Bring your lawn chair and blankets. Concessions for sale and please, no outside food, drinks or pets. Weather permitting.
Where: Heritage Park, Kenner
When: 8:00 PM
For more info call (504) 468-7231 or click here!
---

Slidell Jazz & Blues Festival | Saturday, 5/23
What: The inaugural festival, benefiting Notes for Education Northshore (which supports local music education), features performances by students from Salmen and Slidell high schools, Ronnie Kole, Michael "Soulman" Baptiste, Don Thanars and Third Coast, Ambiance, Swingaroux, Audio Beach, and The Manzella Sound. There also will be food and other vendors.
Admission: $10; free for children 11 or younger
Where: Heritage Park, 1701 Bayou Lane, Slidell
Email slidelljazzandblues@gmail.com for more info!
Share This!
Comments