Join the Genius Club this week and win SOUND OF THE SAINTS, the latest album from Audio Adrenaline!
Listen at 5:10 PM each weekday afternoon to hear the answer, and tune in the following weekday morning at 8:10 for the question, and your chance to show off your smarts and win!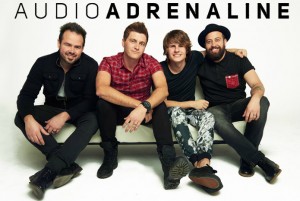 And don't miss our interview with Adam Agee (the new lead singer of Audio A) this Friday in the 7AM hour!
Share This!
Comments