As George McFly says in the movie, it's "density." Time marches on, even without the help of a flux capacitor. I can distinctly remember a family trip to Disney World that included a ride on the brand new EPCOT Horizons attraction, an early 80s vision of the future that had us living in underwater pods and farming in space. I was so excited about floating cities and flying cars!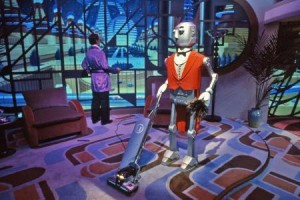 I don't know about you, but I thought by now I'd at least have a robot butler or be riding around on a hoverboard. Technology hasn't taken us quite that far, though we can get virtual "face time" with long-distance loved ones via the push of a button. Video conferencing and blankets with sleeves. And pajama jeans! That's where we are in 2013.
What did YOU think we'd be doing/wearing/eating in the future? LifeSongs has certainly come a long way in these 34 years, as evidenced by these flashbacks from the "early years." (Those amazing dance moves! The fashion – space suits, mullets, double belts?!)

(Leon Patillo's "Love Calling")

(Petra's "Beyond Belief")
Though styles and technology may change, one thing remains – our dedication to reminding you God is good – all the time. And YOU make that possible! Thank you for helping us to get this far. I can't express how exciting it is to celebrate 34 years of music and ministry with you, and because of you. We are truly grateful, and excited about what's to come in the future of listener-supported LifeSongs! I'm still waiting for that hoverboard…
-Libby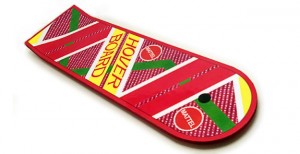 Share This!
Comments